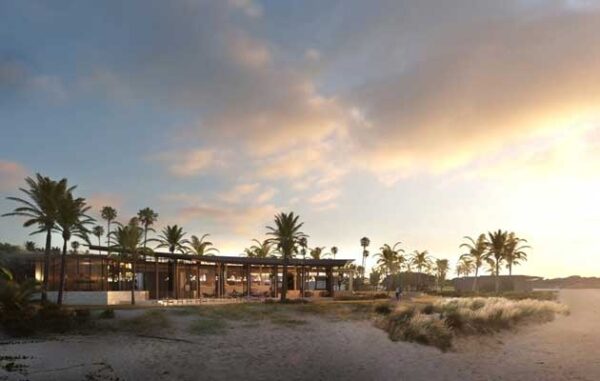 hotels
Four Seasons Costa Palmas in La Rivera East Cape Mexico
Welcome to Four Seasons Costa Palmas in the East Cape or Cabo del Este in Los Cabos,
a brand new luxury private beach resort set in a
1000 acre community along two miles front of the beaches of Sea of Cortez in Baja California Mexico.
Four Seasons Costa Palmas in East Cape Mexico
Is set to put some of the most luxurious accommodations in the East Cape region, turning this calm and quiet side of Los Cabos,
into the ultimate private Resort destination.
This is one of the best Private Residence Clubs in the world, in which many great well designed
with contemporary style touch vacations homes with all the amennities you could find at any high en Resort in the world.
It will feature some of the newest Golf Courses in Los Cabos, with a 18 hole Robert Trent Jones II Golf Course.
This Resort will count whit their own Costa Palmas Beach and Yatch Club, where there will count with 250 slips deep water
Marina to dock from smallnto large vessels.
This new addition to the lodging in Cabo del Este will bring a blend of the great marine enviroments
with some contemporary design and architecture.
Where is the Four Seasons Costa Palmas East Cape Beachfront Resort
This 1000 acre beach front Resort, will be set facing the calm waters of the Sea of Cortez,
among organic orchads and farms in the comunity of La Rivera
Costa Palmas by the Sea of Cortez Baja
It will be a great addition to the increasing growing of luxury communities at the east cape.
All the luxury and exclusivity at the Four Seasons Costa Palmas la Rivera
The resort offers 145 rooms with views overlooking the stunning Sea of Cortés.
You'll stroll to the village, private Yacht Cove and a marina with slips that accommodate 250-foot boats, play at the
Robert Trent Jones II golf course that's a pure pleasure; and feel the well-being of a spa
that's inspired by the nourishing local landscape.