|
Come and enjoy of the Best All Inclusive Party Resorts in Cabo, with all you could ever need in your visit to Los Cabos Mexico, you will experience the party that made Cabo so popular as the ultimate Resort destination.
Best Party Resorts in Cabo
When people think about Cabo, they picture a nice beach location, great warm sunny weather and party all over, that is why many Resorts were created to offer you the ultimate pool party for your vacations, and bring you an endless all inclusive party.
So you only concern is to enjoy of this great Resort with all you could ever need available in just a single place, and it is correct, Los Cabos has everything you need to make the ideal place for a vacation in which you can celebrate in the best way with all the ingredients necessary to make a good party.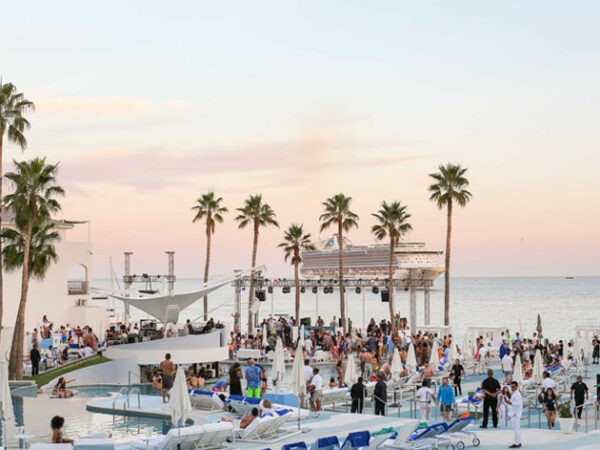 This destination has the best beaches and an incredible climate to celebrate all day or all night either inside the hotel or outside of it, making it pleasant to be all day in the pool or on the beach, with everything you need and the best drinks and snacks, and meals of course, included in a single package.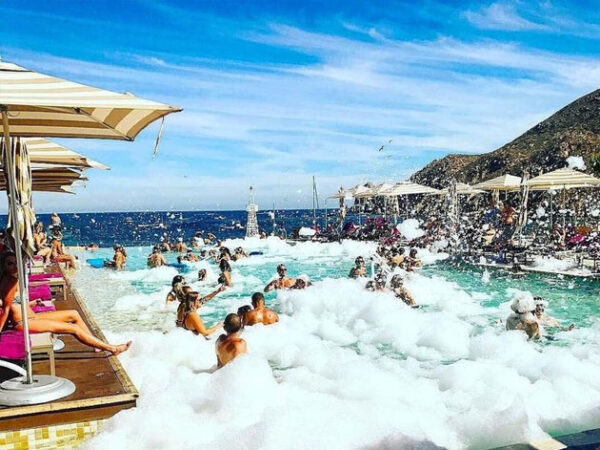 Best Party All Inclusive Resorts
So since you plan your trip you can stop worrying about everything you need, since all that will be included with your accommodation, and just imagine how well you will spend it, whether you are going with your partner, with friends or you alone
There are many all inclusive resorts, and some are more popular than others, not that they are bad or good, but some become fashionable, and become the perfect Resort, like the place to be.
All Inclusive Party Resorts for Couples and Singles in Los Cabos
There are no restrictions to stay in places like this one that is known, perhaps a restriction to be of age to be able to stay in place like this one, due to alcoholic drinks or high graduation offered in your service.
As for elderly people, these places are not very attractive given that from early morning hours until late at night, the volume and beat of the music is high, well, it does not invite to relax but to be partying all day so complaints that the volume is too loud or make a lot of noise will not be very frequent, of course, applying its restrictions and common sense.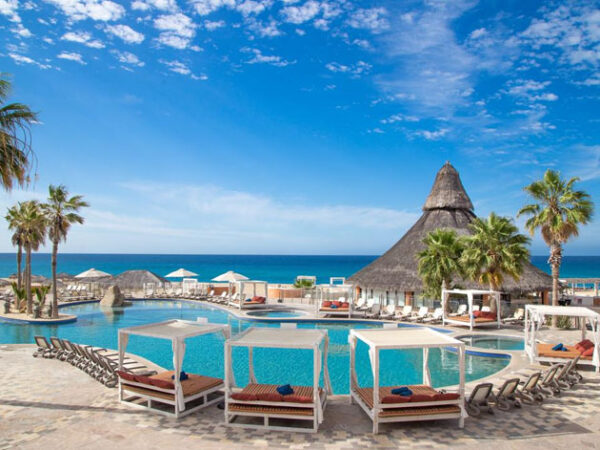 Top Party Resorts in Los Cabos Mexico
Located in the best beach locations in town, close to major attractions and some other party place in town, so you can enjoy of a great party inside or outside of the Resort, for a non stop party experience.
Currently there are a few all-inclusive resort for parties that are very popular or fashionable , and given its popularity, they organize events to make the parties better or better, providing more and new experiences for visitors who have preferred that accommodation.
Most of them are located in Cabo San Lucas conveniently located so that one can go to the nightclubs to the bars and restaurants that are in downtown Cabo San Lucas, and so not only take the party at the Resort but take it to all the destination, the most popular ones are conveniently located even at a distance that one can reach walking, either to the beach, or to the center of the city and most visited and popular parts of the destination.
This type of accommodation currently offers the best parties by the pool obviously within your property, and of course, also on the beach to where the hotel with its all-inclusive service can serve you and provide everything you want.
The weekends are the most entertaining days in these places of celebration, so it is not surprising that it is more crowded on Saturday or Sunday, Although the party does not stop throughout the week.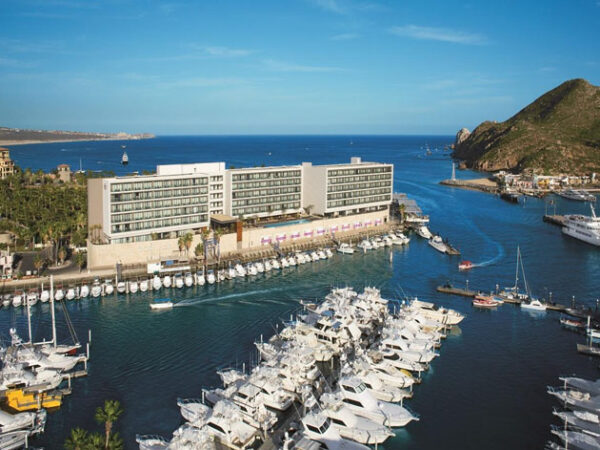 Best All Inclusive Resorts in Los Cabos
Pool parties are ready to start your vacations. The great weather that Cabo has all year long, makes any day a great day for enjoying from the sun by the pool or at the beach on it's beachclub, with all kind of snacks and drinks, accompanied with the best music and ambiance that sets a great party by the beach.
In the best all-inclusive is intended for the adult people who come to attend a good beach party in Los Cabos, the style of the party never ends, has 24-hour all-inclusive service, there will always be something or someone willing to provide meals and drinks no matter the time.
The quality of food and drinks is quite good, maybe the price for accommodation along with the package I can make a little more expensive but the truth is worth it.
At the end of the day it will be an experience that you will never forget and that you will undoubtedly want to repeat for as many times as possible.
Obviously there will be certain restrictions specially designed to take care of your safety while you are staying at this holiday resort.
So whether you're single, married or with your partner, or in groups with friends, it's a good option to enjoy Los Cabos.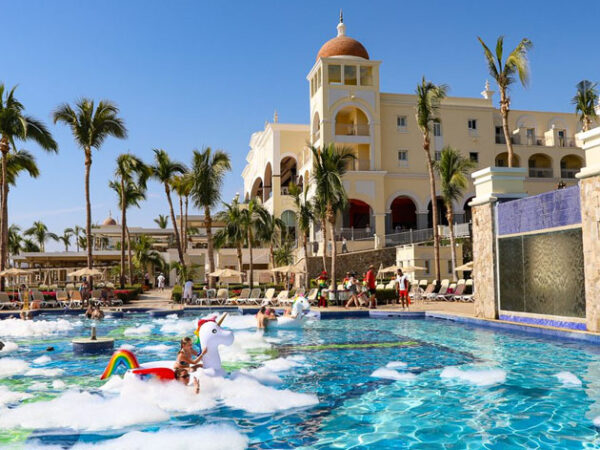 Best Resorts in Cabo for Partying
This Resorts are a great choice for party goers, they became the most requested accommodations and set the place to be, specially on times like spring break, where this destination gets flooded with students especially from the us.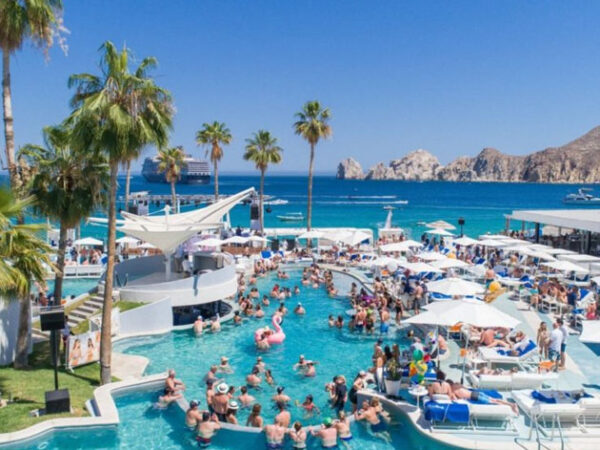 ME Cabo All Inclusive
Resorts offer them all the convenience and also are more affordable for their vacation budget, an attraction of these accommodations, is without a doubt the amenities you can have access, no matter if you are staying or not.
These places offer day passes so that they can enjoy all the benefits. What a place like this offers what is dedicated to having a good party during your holidays.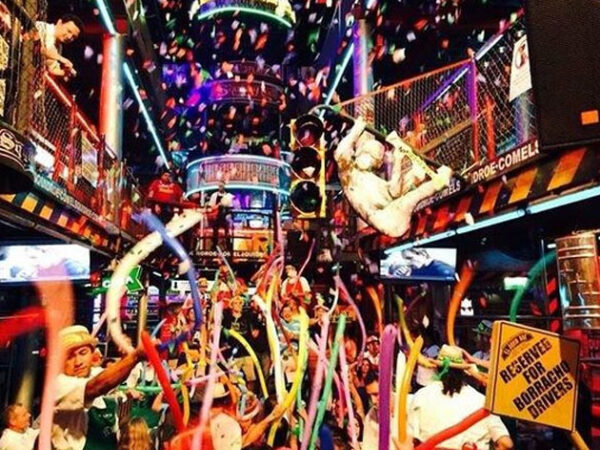 Best Party Places In Cabo
There will be many organized events that will be offered not only to your visitors or guests, but to the general public, and this Resort will be happy to assist you as if you were staying with them so that in the future they can count on your predilection and welcome you to stay in your next vacation to Los Cabos.