Welcome to the Pueblo Magico of Todos Santos Baja California Sur Mexico
Welcome to Todos Santos Baja Pueblo Magico the town in a long desert highway, that has become home of many great artists and have become a nice Pueblo Magico in the Los Cabos Baja Sur Mexico.
This is a small town near the Pacific Ocean at a point midway between Cabo San Lucas and the city of La Paz Mexico near the mountain range of Sierra de la Laguna, which is noted for being a place of artists in we will find many art galleries and many cultural offers, as well as its beautiful natural scenery and its beaches of San Pedrito and Los Cerritos which are favorite places to surf in Los Cabos.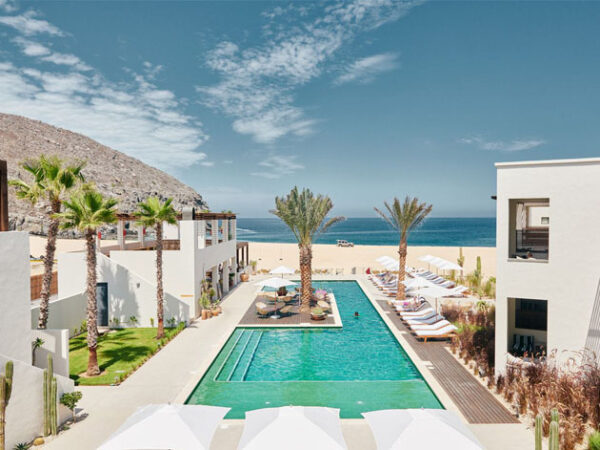 Where to stay in Todos Santos Mexico
There are many places to stay, the Lodging offer is very varied, and it is mainly from small intimate Hotels where one can stay feeling at home with all the comforts and amenities typical of any hotel.
Currently there are no big hotel chains or resorts, only small places like inns, small boutique hotels, Beach Hotels and Vacation Rentals like houses, villas and small apartments, that will welcome you and with pleasure will make you feel better than at home.
This destination has some beaches that are ideal for camping, is preferred by visitors who come to surf, and who prefer to be as close as possible and in contact with the beach and the sea.
The most popular Accommodations are:
Hotel California

Posada La Poza

Hacienda Todos Santos

Hotel Casa Tota

House Bentley

Hacienda Cerritos Boutique Hotel

Boutique Hotel

Perro Surfero

La Bohemia

Las Palmas Tropical

Villas De Mar

Colibris

Flora Del Mar

Hotel San Cristobal Baja

Guaycura Boutique Hotel & Spa

Ranch Fishmonger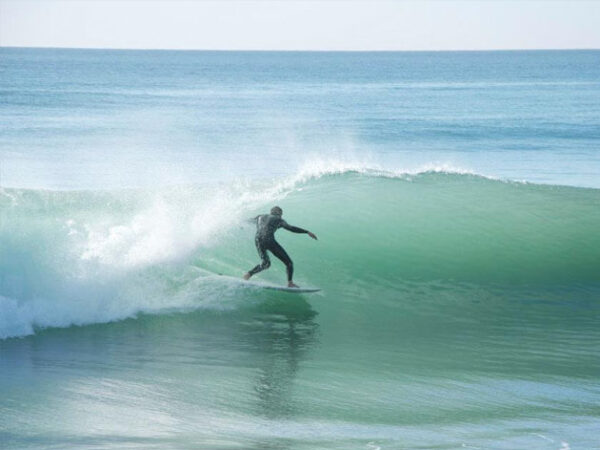 Best Things to do in Todos Santos
No matter how small this Pueblo Magico in Los Cabos seems, there are many things to do for all tastes, from walking through its streets and enjoying its various galleries, and try its famous food and coffee that is highly recommended in Los Cabos, as well as visiting its bars and getting to know the nightlife.
Surfing and Surf Spots
On the beach side the favorite activity is surfing, and Todo Santos Baja California Sur is synonymous with tranquility combined with surfing on its friendly beaches, which are suitable for beginners to experts.
In addition to the traditional sport fishing activity either from the beach or in small pangas in the Pacific Ocean.
There is a mountain range nearby, so mountain biking and motorcycle rides are an attraction to enjoy besides the town and the beach.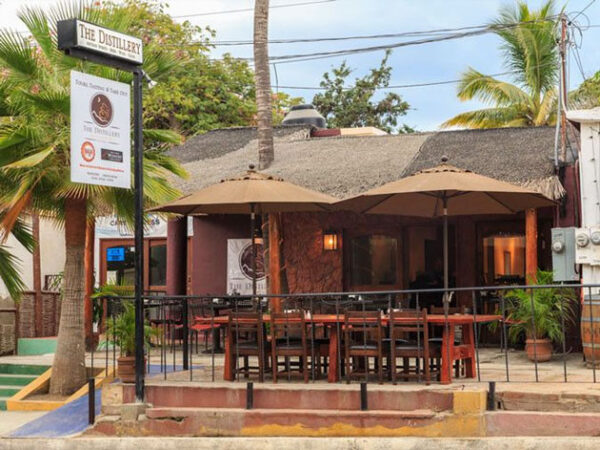 The Distillery
The first artisan distillery  in Baja California Sur, Mexico offering the finest hand crafted Moonshine, Vodka & Local Elixirs.
Tortugueros the Playitas
An attractive near town in one of its beaches is a turtle camp where people are engaged conserve and save the sea turtle, and periodically release it to the sea.
It is a very good experience for those who like to be more in touch with the environment and protect it, as it can be very attractive for children and learn the importance and need to take care of the environment.
Travel Services
Many of the services, the principal ones that are offered are the Real Estate, since constantly, this destination has become a favorite place for many retired people and they said to live in a place of Baja California with the charm of Todo Santos.
Here are also services to come and go to, is flight information, hotel reservation, as well as car rental, golf cars, motorcycles and bicycles to come and go in this small town.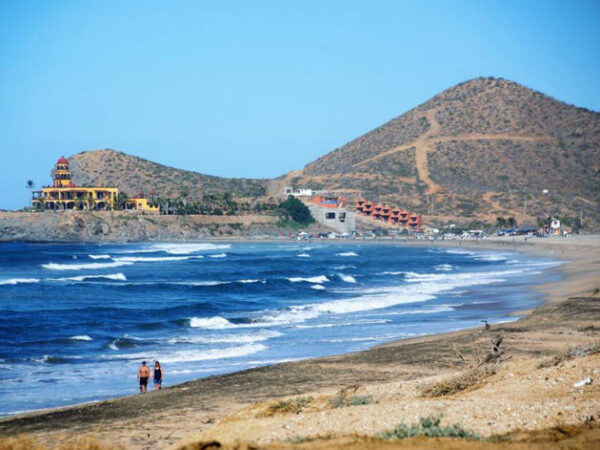 Travel Guides
There are many favorite places near town, which are a must to get to know a little more about this destination, mainly its beaches and that include Punta Lobos, San Pedrito, Las Playitas and Playa Los Cerritos.
How to get to Todos Santos
Flying from abroad
There are several ways to reach this town, starting with flights, the closest main airports are La Paz Mexico, and San Jose del Cabo, both have a connection to major destinations and cities in Mexico and the United States, and in both cases one has to travel from the airport to Todo Santos and the journey is from one hour to 2 hours on average.
Driving from Cabo or North Baja
If you come to visit Cabo San Lucas or San Jose del Cabo, you can drive on the transpeninsular highway, which is a very easy way to get around and safe.
There is urban transport that is very safe, cheap and convenient that leaves from the main parts of San José del Cabo and Cabo San Lucas taking it to the downtown area of Todos Santos Baja.
There are companies that offer guided tours of a day that can take you from the door of your hotel to this town.
Is it safe to drive from Cabo to Todos Santos?
Currently, there is a very safe highway to get to and from Cabo San Lucas or San Jose del Cabo, it is only a journey of about an hour driving with a beautiful and spectacular view of the Pacific Ocean in which only one journey is an attraction that is not You must lose when visiting Los Cabos.
Where is Todos Santos and How to Get  there
For many people visiting Los Cabos, specially the big Resorts destinations such as Cabo San Lucas and San Jose del Cabo, is a recommended day trip visit.
To know a bit more of the Baja and all kind of shapes and colors it has at every corner of the peninsula.
But for many visitors to Los Cabos, that visited the area before, they fell in love with this town and traded the day trip visit, to a full length stay and made the day trip to Cabo San Lucas and San Jose del Cabo.
Todos Santos Baja California Sur Mexico Map
How far is Todos Santos from Cabo San Lucas?
It is located one hour north of Cabo San Lucas and about one and a half hour drive from SJC Los Cabos airport.
La Paz Baja city is about 40 minutes, it is very well connected, so the ways to get to this are pretty much easy.
There are a four lane highway going both directions along the Pacific Ocean side, which makes an easier and safer ride along the main spots in Los Cabos Mexico.
Best time to Stay
The most visited time of the year is for shure, during the winter time, when hundreds of people love to come down to enjoy the warm weather and the relaxing living style, while it is snowing or having record low temperatures back home.
That is why you can find lot of Canadians and US citizens that lives in the north side of the states.

Visit Todos Santos Baja in your next visit to Los Cabos
Visiting and staying in this town, is like disconnecting from what the traditional Baja city is.
A more cultural and artistry location where you can find by yourself, the places, colours that inspires many paintings and sculptures that fill the many galleries in town.
There are many great activities and attractions just outside town, a nice trip to enjoy of their beaches, and activities will spice your vacations.