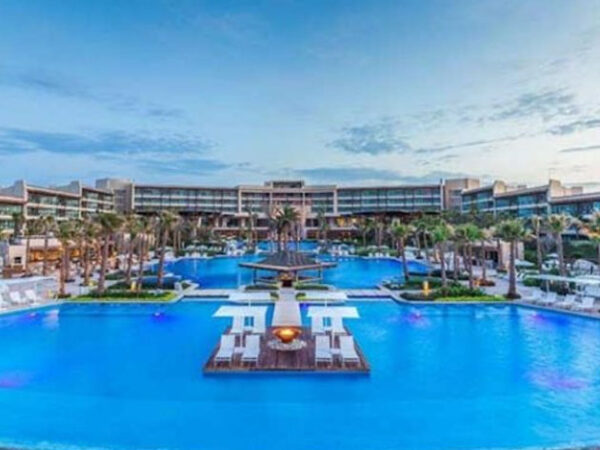 resorts
The Grand Mayan Los Cabos
|
Welcome to Grand Mayan Los Cabos in San Jose del Cabo Mexico, a luxury private residence club.
Vidanta Los Cabos Grand Mayan
That counts with some of the best amenities worldwide, come and stay in this gorgeous Resort in an ambiance of relaxation, exclusivity and fun for your family.
If something distinguish the Vidanta Resorts is the exclusivity, their members only Resorts are an addition to the local beauty of the place they are set.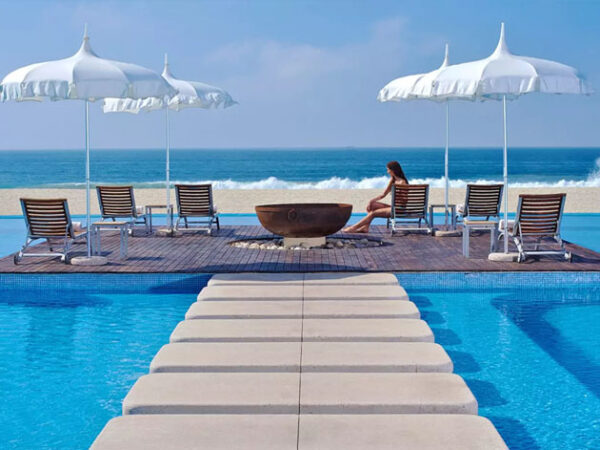 Located in the best and most requested spots in Mexico, Vidanta Grand Mayan Los Cabos is the newest addition to the large group of Accommodations that are being set in this Resort destination.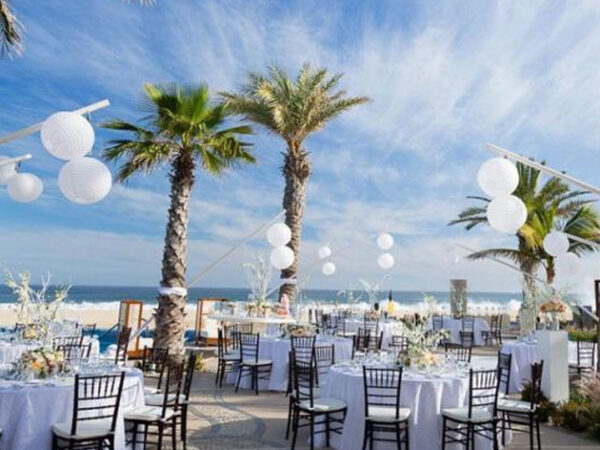 A mix of contemporary decoration and architecture mixed with the traditional flavors and colors of the rich mexican culture, offering an unique experience to enjoy a part of both worlds, the modern and stylish with the vibrant culture of traditional country.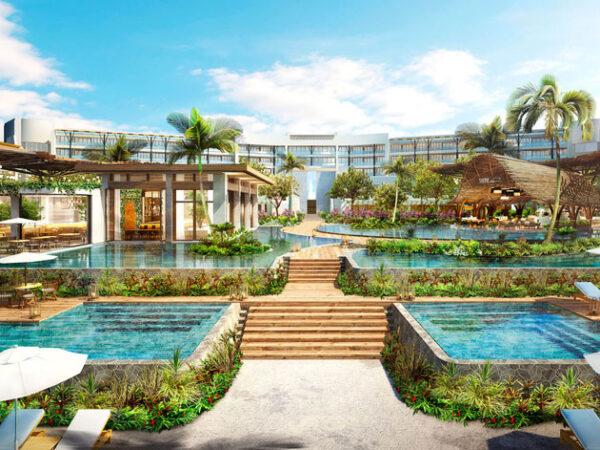 Many great amenities are set in other locations like the JOYA cirque du soleil permanent theater show in Riviera Maya, the Cirque du Soleil theme park THE PARKS in Nuevo Vallarta, and the Golf Courses located in their Resorts.
Vidanta Los Cabo is the first in the destination, and is the smallest one of the family, and it is conceived as a Boutique Resort.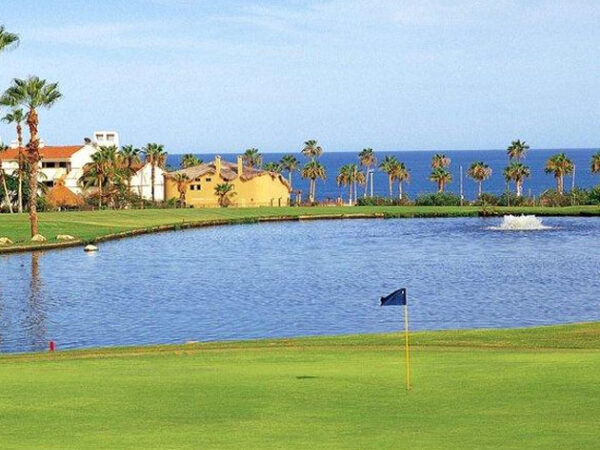 Grand Mayan Los Cabos Golf courses
Counts with their Golf Course just like the other Resorts but is not located within the property, it is just across the street and is the first Golf Course in San Jose and was acquired to have the amenities just like their sister Resorts.
A second Resort is being built in Los Cabos, at the East Cape at the Zacatitos Beach, which is going to be the Vidanta East Cape, that will have all that the Vidanta Cabo doesn't have in their property.
It has some brand new amenities from a partnership with the Hakkasan group from Dubai, so you know what kind of luxurious and exotic amenities, starting with the OMNIA Los Cabos, which made this Resort as many visitors refers, OMNIA Hotel in Cabo, Casa Calavera Next to it bringing a mix of traditional Mexican culture with some of the most traditional mexican food with a blend contemporary creations.
The Herringbone Restaurant, and The ShoreBar, to spice a nice and calm afternoon after a fun day enjoying this destination.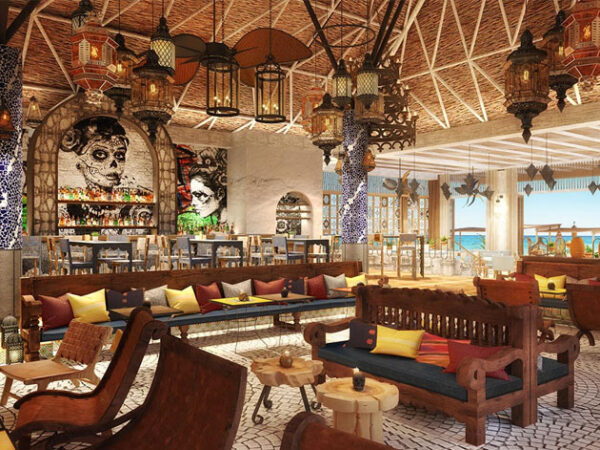 Vidanta Grand Mayan Cabo San Lucas neighbor town
It is located in the quiet and relaxed side of Los Cabos which is San Jose del Cabo, on the hotel zone and a few blocks from the downtown area.
This San Jose del Cabo Beachfront Resort is set next to the stuart and close to the Puerto Los Cabos Marina, which by now os one of the attractions in this calm Resort destination, where some organic restaurants and eco activities are available all that in a relaxed environment.
Private Residence Club in San Jose del Cabo 2018
Anytime of the year is great in this Resort for some of the best vacations with your family,
all amenities are set to be enjoyed anytime of the year to offer you the best experience.
Mark your calendar for any special occasion and head down to Los Cabos, we are sure you will be surprised with some incredible Vacations.
This Resort is a members only, and doesn't tend to be overcrowded or oversold, due it is not offered to the general public.
Vidanta Grand Mayan Los Cabos Meal Plan
This Resort is not an all inclusive, but you have access to it´s great restaurant, and also, if you are staying at the kitchen equipped room, you could easily cook just like home.
A meal plan is available so you can save some money while eating at their restaurants, which are a great option.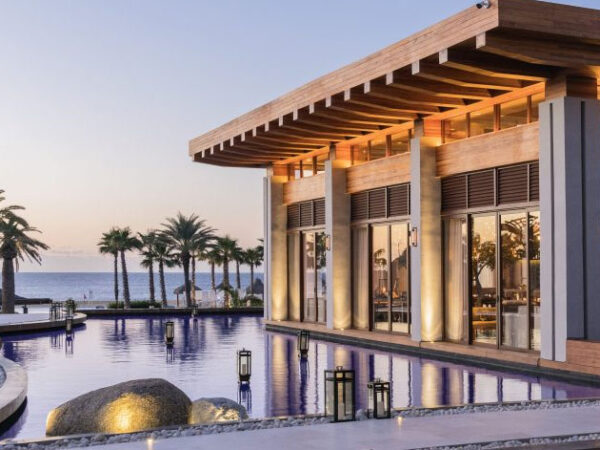 Grand Mayan Los Cabos Restaurants
If you are a member o know someone that has a membership or also a timeshare exchange, don't miss the opportunity to enjoy of this small but great Resort, in this great destination.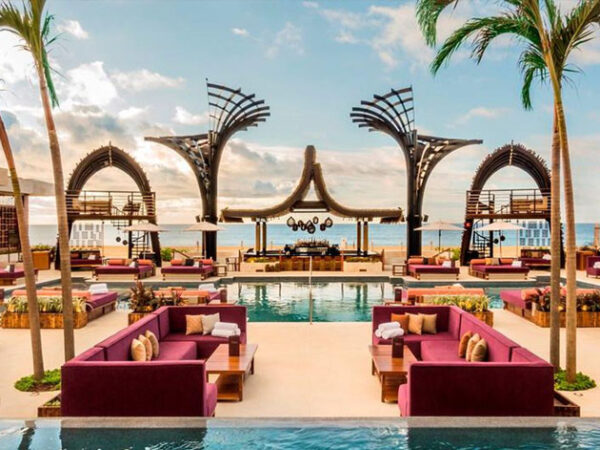 It is pretty calm by the side of San Jose, but if you miss the partying that usually can be found in Cabo San Lucas, come and visit the OMNIA dayclub Los Cabos, that is an addition to the great beach clubs like the Blue Marlin Ibiza in Cabo San Lucas at the ME Cabo.
The Grand Mayan Los Cabos Map