Best East Cape Fishing Charters
Welcome to the East Cape Fishing one of the best activities in this small vacation destination, fishing right off the beach is a popular and fun activity to spend a great time by the beach relaxing and doing what you like and enjoy.
Due it's great location and great weather year round In the Sea of Cortez side of the Baja California Peninsula.
The privileged location of this area of ​​Los Cabos right on the Sea of ​​Cortez, makes a quiet and relaxed destination for the practice of sport fishing.
It is so easy to get to the San Jose del Cabo International Airport and from there go approximately 40 miles to the area known as Cape of the East, which includes several small towns and locations that still remain far away from the major tourist developments in the area. A great attraction for many visitors who use to experience the old style of traveling in Baja California as it was decades ago.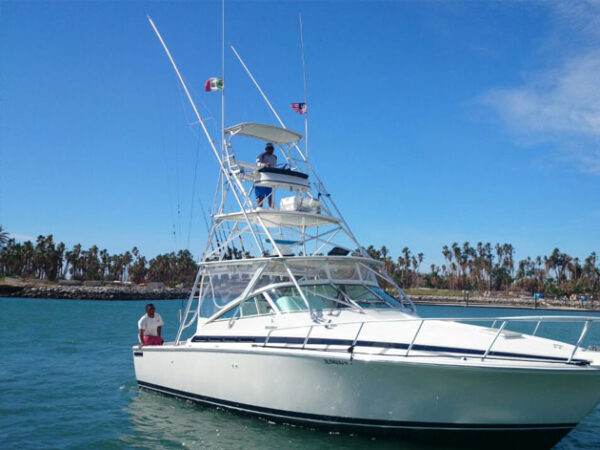 Sea Of Cortez Fishing Charters
Makes some of the best spots for sportfishing with excellent conditions to go out fishing in the Baja Mexico.
Fishing Charter Los Barriles

Los Barriles Fishing Charter
You could find a great variety of fish, like stripped and blue marlin Yellowfin tuna, Mahi Mahi (Dorado), seabass and many more.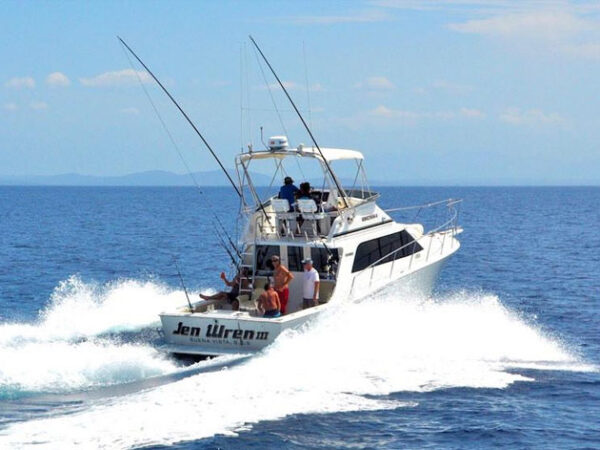 Best Fishing In Baja Mexico
As one of the most important activities and attractions in East Cape, plenty of companies offer their services to provide you with the assistance for you to have the best experiences
And memories of your great Vacations in Baja.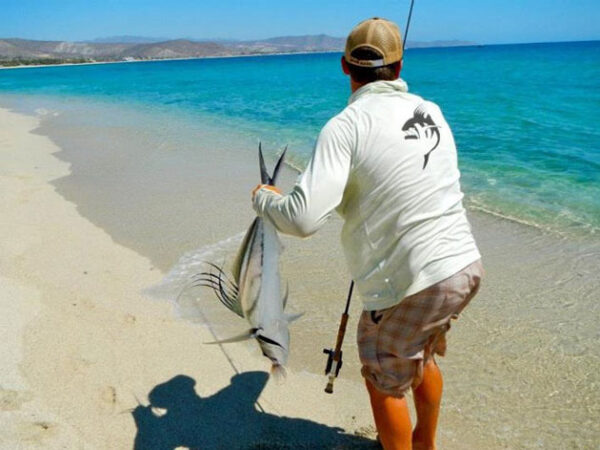 East Cape Surf Fishing
You will find all you need for your adventure full equipped Fishing boats or Pangas with everything for a safe and nice trip.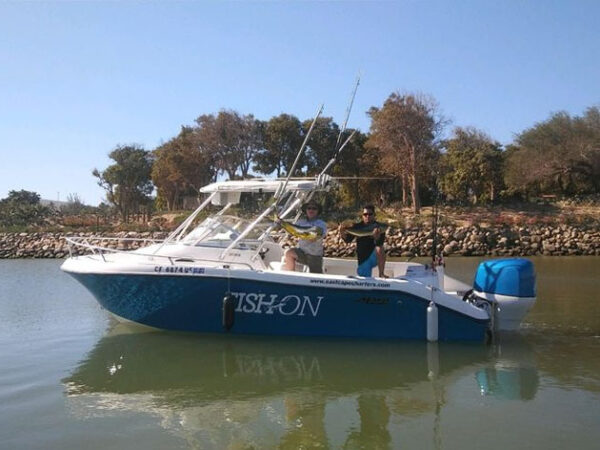 East Cape Fishing Report Packages, and Calendar
Fishing is great year round, you can come anytime and have a great time fishing in Los Barriles area.
You will mostly find yellowtail tuna, tuna and grouper, depending the time of the year you may find marlin and sailfish, but that is on season specially hot summer days.
Rancho Leonero Fishing Report
Rancho Leonero has been for many years a traditional place to stay enjoy sport fishing that can be practiced in this part of East Cape in Los Cabos.
It has 34 rooms to stay comfortably enjoying its amenities that this accommodation offers, In addition to being a favorite place for generations visiting Baja California, it offers other activities in addition to traditional sport fishing such as kayaking, diving, snorkeling in coral reefs , Stand Up paddle boarding, off-road vehicle rides As well as spa and massage packages to relax on this vacation.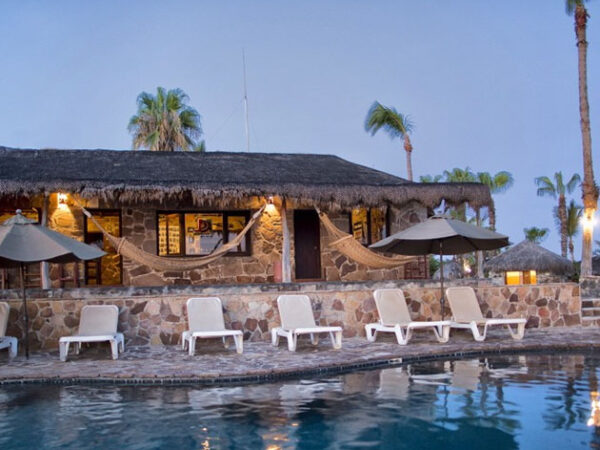 Fishing can be something Quite physically demanding, and this place offers what it takes to relax, even do not come fishing plan.
You can have your whole family accompanied and enjoy the various activities you can enjoy each and every one in a remote location away from noise and distractions.
Currently, together with the room, it includes three daily meals, so it could be considered as a small all-inclusive in East Cape.
Here you will find more up-to-date information on this fishing report on the Rancho Leonero and have a clearer idea of ​​the fishing action you are currently encountering, provided by this accommodation that offers your fishing packages for the Sea of ​​Cortez.
Los Barriles Fishing Report
Sport fishing in the barrels as well as in several towns in the East Cape, has been a tradition that goes back from the 50s that periodically Adventurers came to this part of the Peninsula to enjoy the good fishing that can be enjoyed and in the calm waters of the Sea of ​​Cortez.
traditionally fishing in small boats super pangas, to eventually start offering services in much larger boats with fishing boats and is 32 feet equipped with the best equipment for fishing, as well as the expert staff to help you and guide you in your walk in the waters of the Sea of ​​Cortez.
The fishing packages can be fully customized so you can enjoy it just the way you enjoy it, On these fishing trips you will find fish species such as rooster or roosterfish, dorados or Mahi Mahi, bonito, skipjack, tierra, triggerfish, as well as Marlin, sailfish, tuna, wahoo and dorado among other species that you can easily find on your walk through the Sea of ​​Cortez.
Here you will find more up-to-date information on this fishing report on the Los Barriles and have a clearer idea of ​​the fishing action you are currently encountering on this location
Sea ​​of ​​Cortez Fishing Resorts
This part of Los Cabos is removed from the tourist developments such as Cabo San Lucas and San José del Cabo where big Resort type accommodations abound, and those that find this area are gradually appearing.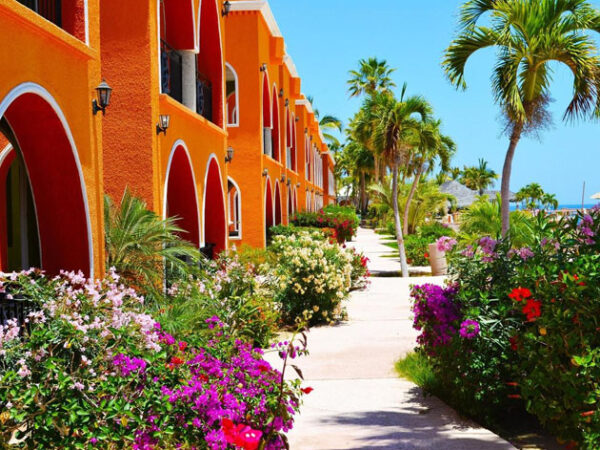 Recognized are the hotel Palmas de Cortez, Hotel Playa del Sol, Hotel Punta Colorada, and Villas del Cortez, as well as Rancho Leonero.
They are one of the few options that are available to stay in this part of the Sea of ​​Cortez with all the amenities and amenities that can make a trip to this part of the low, even more comfortable and enjoyable.
Fortunately, they are located near the most popular communities in the area of ​​Cabo del Este, such as La Ribera, Los Barriles, and Buenavista.
This makes it easy to transport from one locality to another and enjoy the fishing that can be done in all those points around the south of the Baja peninsula by the sea side of Cortés.
At the moment there is not a big enough infrastructure to lodge boats of greater spread, but at the moment they are in project and development some interesting marinas by the sea side of Cortés will make possible the rent of bigger boats, without needing to be transported to the biggest Marina nearby that is located in Puerto Los Cabos in the community of San José del Cabo.