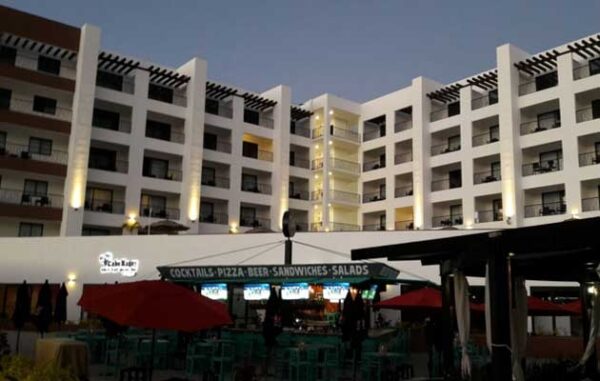 |
The Best Los Cabos Shopping close to Medano Beach
Welcome to the Plaza Pioneros Cabo San Lucas shopping Mall, that has been one of the important points in the development of this city, since it was one of the first commercial places to appear in this destination. This Downtown Cabo San Lucas Shopping Mall Offers a wide variety of spaces for all types of shopping in Cabo San Lucas as well as Restaurants Bars, Clothing stores and multiple services for the inhabitants of the city of Cabo San Lucas.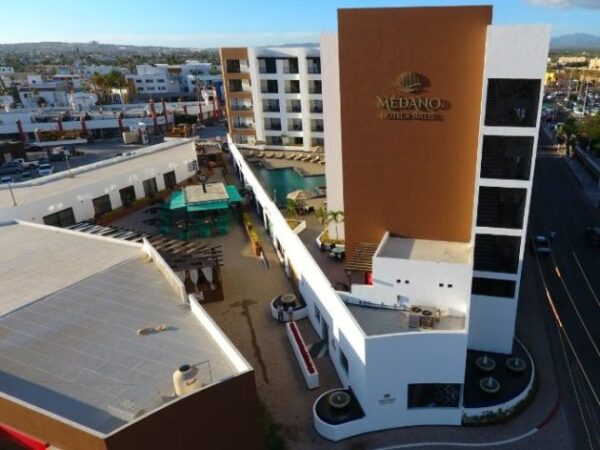 It is conveniently located a few blocks from the Medano beach, which is one of the main attractions of the destination, and a few blocks from the main entrance to Cabo San Lucas arriving from San Jose del Cabo or the Los Cabos airport.
Medano Hotel and Suites Cabo
Medano Hotel & Suites redefines the concept of select service to be within everyone's budget reach. Built and inaugurated in 2016, our Cabo San Lucas hotel not only boasts unique style and comforts but also a prime location a few steps away from Medano Beach and the Marina Cabo San Lucas.

Technically it is the first commercial block that one can distinguish when entering
Cabo San Lucas
.
This Cabo San Lucas shopping Mall  has ample parking for all its visitors and is constantly growing in businesses that offer
various products and services necessary for daily life.
Whether you are a visitor, tourist, or current resident of Los Cabos, you will find everything you need for daily life, from banks, clothes, convenience store, restaurants and bars with live music, real estate offices, places to exercise, and even a hotel excellently located a few blocks from everything.
Travel Services for any visitor at this Downtown Cabo San Lucas Shopping Mall
If you come on vacation to Los Cabos, here you will find various services that will help you have a better and pleasant stay, and if necessary, attend to any adversity that may arise.
The main services go from a travel agency, rent a car, it is not inside the plaza, but it is in front of the immigration offices, besides having services and advice of lawyers, and diverse medical services and pharmacies for any emergency
or need to be presented while on vacation.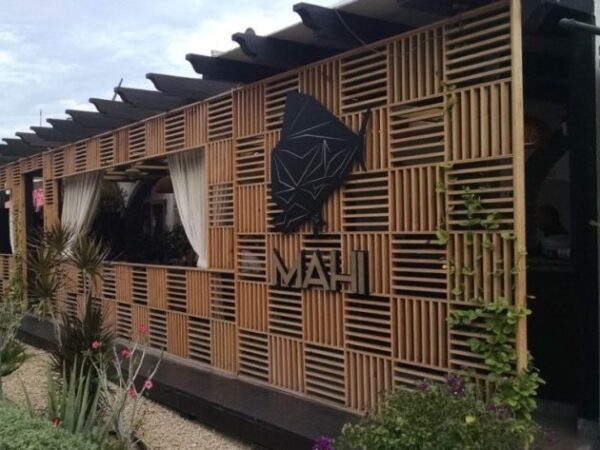 The Best Cabo San Lucas Shopping and Travel Services
Medical Services
Wide variety of medical offices and one of the best hospitals.
Restaurants and Bars
Restaurants, cafes, fast food, bars and more.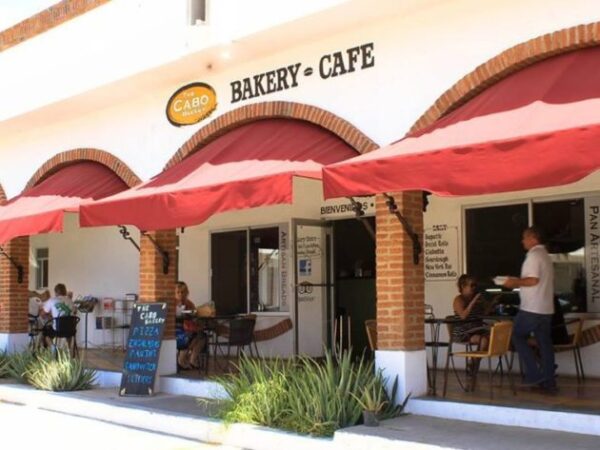 Health and Beauty / Pets
Gym, aesthetics, veterinary and more.
Tourism Travel
agencies, car rental and more.
Hotel
Medano Hotel & Suites Los Cabos
Offices / Banks
Administrative offices and banks in Plaza Pioneros.
A Complete Shopping Center close to Medano Beach
Here we present a brief list of the most outstanding and favorite places of both visitors and people who live in Los Cabos.
Restaurants and Bars
London Bistro

Domino's Pizza

Mahi Sushi Bar

Coffee Café Los Cabos

Cabo Bakery

Chiltepinos

Tierra de Barro

I AM

Amber's MarketMarket

TEN CON TEN Los CabosFish

The Lower

Gold

The Buzz Coffee House

Mint Jungle

Harmony Cafe Lounge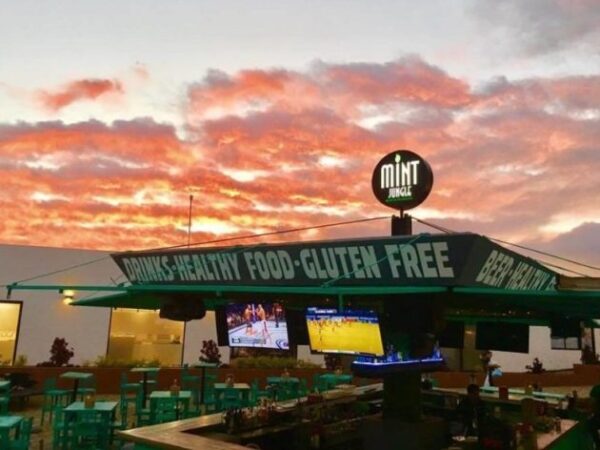 Travel Services
Agency Viajes Aeroparaíso

The Princess Charters

Medano Hotel & Suites

National Car Rental

HOSPITEN Cabo San Lucas

HOSPITEN Hospitals Stylissimo Hospital

Beauty Salon

Thunder Bikes Cabo

ClubFit Lifestyle Cape

Gaby Pilates Studio
Shopping
BodyBrite

Bergman's Barber Shop Cabo San Lucas

Oasis Medical Spa

Pharmacy The Big Apple

Zazil Nail Lounge & Spa

Larinka Boutique

Kiss Me A Lot

The Closet Boutique

Lola & Lolo Boutique

5th Avenue Boutique

Piedropolis

Cabo Pet Hospital, veterinarian.

Cabo Nanny, children.

Exotic, boutique adults.

Mail Boxes Cabo, messaging.

The Dune, Gallery.
Real Estate
Busern Real Estate

Snell Realty Cabo

Cabo Realty Pros

Vira y Asociados, SC
You will find this shopping center in this friendly location in downtown Cabo San Lucas, It is connected to the main avenue of the city, as well as being surrounded by Many hotels nearby, so you can easily visit this place if you are near the Medano beach.
Plaza Pioneros Los Cabos Map
Website: www.pioneros.mx
Address: Lázaro Cárdenas 2501, El Medano Ejidal, 23453
Cabo San Lucas, BCS, Mexico
Telephone: (624) 143 9100
E-mail: posadacabosanlucas@gmail.com