|
Best Family Friendly all-inclusive Resorts in Cabo San Lucas
Summer is around the corner, and the Best All inclusive Resorts Cabo San Lucas Families friendly are the best choice, If you are reading this or just checking what is in here, is because you will like to have some fun in the Beautiful Mexican Resort that is Cabo.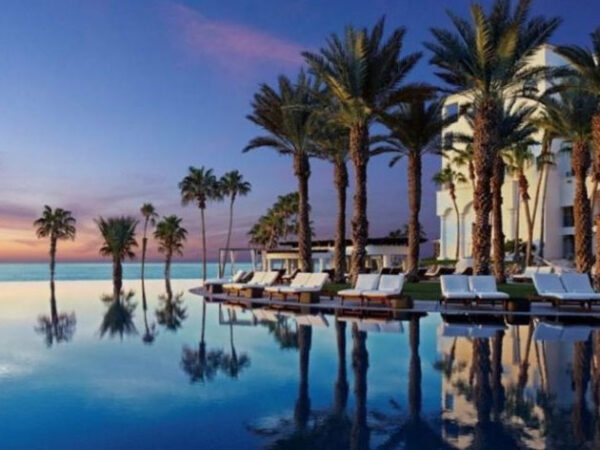 At the tip of the Baja California, there are many options for a family oriented trip ,but, it is summer… and in Los Cabos (or Just Cabo) it is hot and Temperatures Rises up and beyond 100F,  so a great option are the great All Inclusive Beach Resorts, having it all in a same place, with a beautiful pool, a nice beach, great food and better Accommodation for your Family of course you can go and explore with your family the beauty Cabo has to offer.
Top Kid Friendly Resort Cabo San Lucas with All inclusive plans
We made this Top 10 All Inclusive Family Friendly Resorts with no specific order, just some nice Resorts with the best you can get, some are Luxury and Expensive and other more affordable for a budget.
Grand Solmar Land's End Resort & Spa All Inclusive
The luxurious accommodation at Land's End Resort & Spa features stunning views over the  Pacific Ocean from the private terrace, The resort includes 3 infinity pools and several hot tubs.
Hotel Riu Palace Cabo San Lucas Resorts Family all inclusive
It is surrounded by splendid gardens with beautiful views of the beach, and luxurious service for guests to enjoy during their stay.
Cabo All Inclusive Family Friendly
This Palace, with its relaxing atmosphere, offers the best way to regain strength and escape from the hustle and bustle of the city It includes two fresh water swimming pools, a Jacuzzi, solarium terrace, gym, sauna and the Renova Spa wellness centre with a range of different treatments.
Sea of Cortez all inclusive Resorts
Many great resorts are facing the Sea of Cortez, while many others in Cabo San Lucas are facing the Pacific Ocean
Hotel Riu Santa Fe Cabo Family All Inclusive
Hacienda Encantada all inclusive
Located in Cabo San Lucas, this Mexican-style All inclusive Resorts Cabo San Lucas Families friendly features a full-service spa, an outdoor pool and a hot tub. The Dolphinarium is 5 minutes away by car and guest suites provide a kitchen and balcony with sea views.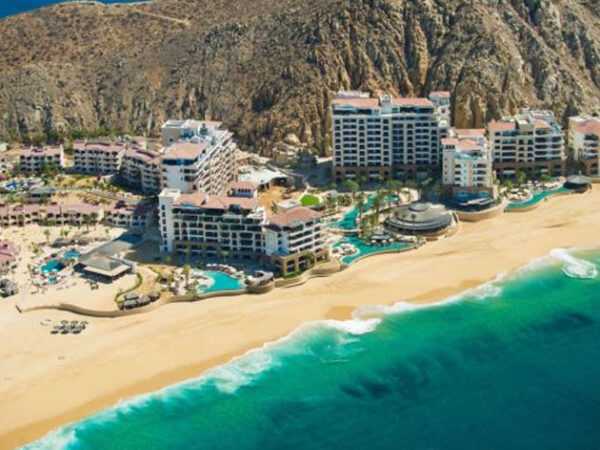 Best All Inclusive Kid Friendly Resorts in Cabo San Lucas
All family friendly resorts are kid friendly, many of them have special amenitiesand activities for the little kids.
Grand Fiesta Americana Los Cabos All Inclusive Golf & Spa
Located in Cabo San Lucas, this resort is situated on El Medano Beach. It features on-site dining and guest suites offer a private balcony or terrace with view. Located in Los Cabos, Baja California Sur, this resort features a full-service spa and golf course. Guest rooms include a private balcony. Five outdoor pools are on site at the resort.
Hacienda del Mar cabo All inclusive
With an exclusive private beachfront location in Cabos San Lucas, and surrounded by lush gardens, this hotel offers first-class accommodations, exceptional services and all the amenities needed for an unforgettable stay.
Hilton Los Cabos Beach & Golf Resort
Nestled along one of the area's only swimmable beaches on the Sea of Cortez, this luxury resort and spa features state-of-the-art amenities along with family-friendly activities and facilities.
Melia Cabo San Lucas All Inclusive
Lying between exotic desert scenery and a fantastic cove on the Pacific Ocean and the Sea of Cortés the only protected safe swimming beach in the area – and next to the spectacular world class Cabo Real Golf Course
Secrets Puerto Los Cabos Golf & Spa Resort
The all-inclusive Secrets Puerto los Cabos Golf & Spa Resort offers direct beach access, a luxury spa, an outdoor pool and a golf course, San Jose del Cabo is just 3 km away.
Marquis Los Cabos
This impressive luxury resort includes an on-site spa and fitness centre. It offers on-site dining and an outdoor pool. Every stylish suite includes a spa bath and a terrace with a private pool and ocean views.
The Great Playa Grande Resort all inclusive option
Situated on 8 acres of private beach in Cabo San Lucas, this resort offers well-equipped suites.
It features a spa, 3 outdoor pools and a hot tub overlooking the beach. Each room has Mexican-style decor and tiled floors.
Solmar Resort All Inclusive Family friendly
The luxurious accommodation for your All inclusive Resorts Cabo San Lucas Families friendly at Land's End features stunning views over the Pacific Ocean from the private terrace. The resort includes 3 infinity pools and several hot tubs.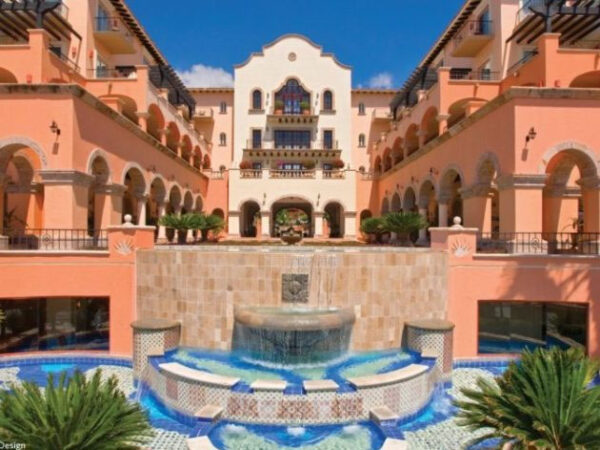 Best Resorts in Cabo San Lucas for Families
As we all know go find lodging that is safe and friendly with the whole family from the youngest member like kids, to the parents and even the grandparents why not.
This type of resort should have in itself, safe facilities and more than anything else attractive for children, since the amenities and attractions for an adult are generally not the same as a child would prefer.
As a wading pool and an endless number of activities aimed at the little ones, since much of the happiness of the family is focused on the kids enjoying as much as the adults on a good holiday.
Many activities within the Hotel as outside the Accommodation are also designed for families and that are safe and that both children and adults can enjoy, such as dance competitions by the pool, boat rides and to know all the beauties, both animals and plants and to have different aquatic activities like snorkel, take Spanish classes, Mexican cooking lessons and Mexican handicrafts, as well as tours to nearby towns that can be attractive for children and adults.
So that they learn a little culture that is and surrounds this place, Usually the parents when they come traveling with all the members, often have a budget Maybe a bit tight or just do not want to worry about the extra expenses that could represent satisfying all the tastes and needs of the family.
Great amenities for kids and adults in an all Inclusive Package deal
For example, the food, an adult dish is not always going to be very well seen by a child and vice versa, the advantage of these all-inclusive accommodations in Los Cabos and Cabo San Lucas is that they offer special menus with a large selection designed especially for the little ones, so that each moment of their vacation from the time they get up and go to breakfast until they go to dinner, is something they can treasure and have good memories of a pleasant vacation in this destination.
In this selection we have added some of the hotels in which they offer activities and amenities that can be enjoyed as a family, in turn as activities for adults only or children only.
this with the purpose of what both small and large families, as well as couples or friends can enjoy at the same time an all-inclusive on the beaches of Los Cabos.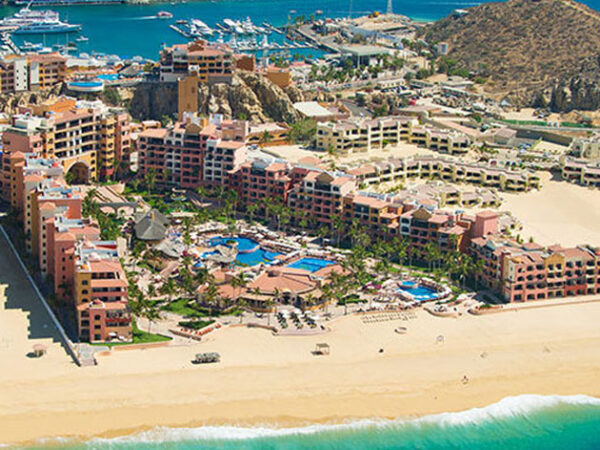 Best Family All Inclusive Resorts in Cabo San Lucas
Here we have only listed a few but there are more either on the side of the Pacific Ocean, or towards the Sea of ​​Cortez.
So the possibilities are many, if you like to look more and maybe recommend some that are not on our list would be something very appreciated by us.
So we hope that soon you will come to know this destination with the whole family or if you already know it, come back and enjoy this place. It is as much for kids as for big ones.