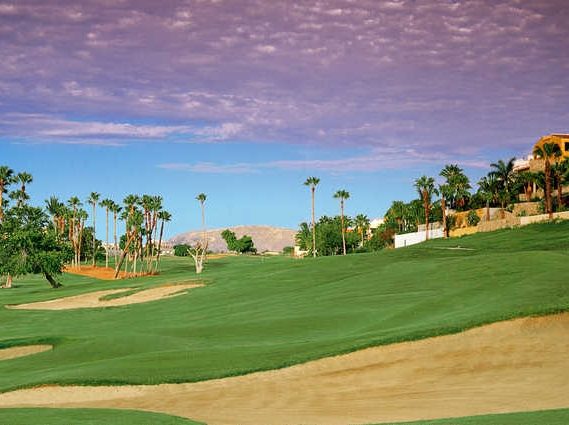 |
The Grand Mayan Palace Los Cabos Golf Course in San Jose del Cabo

Welcome to the Vidanta Golf Los Cabos, one of the first Golf Courses in San Jose del Cabo, a beautiful place with nice views of Sierra de la Laguna and the Sea of Cortez, where you can have more than Golf rounds.
This beautiful long green spot within the desert landscapes, has some of the best views of the Sea of Cortez and the Sierra de la Laguna peaks, which makes the experience of playing in this course a much better experience.
This course used to be the first Course in town, by now, several other golf courses have been developed in the area.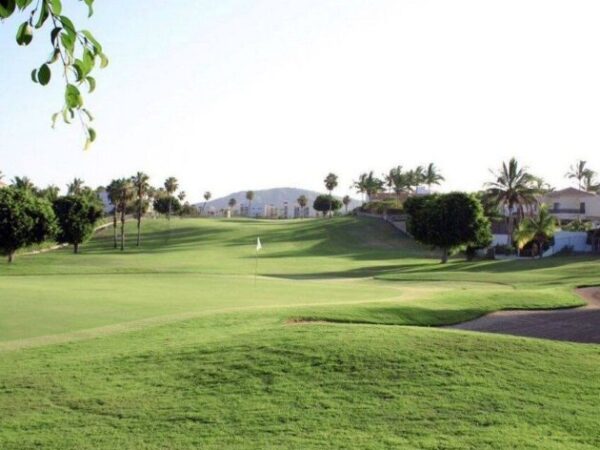 It was acquired by de Vidanta Resorts company, wanting to give great amenities to their guests, just like their other locations in Mexico.
In this case, they didn't have the space to build a golf course within their Vidanta Grand Mayan Resort property, so they acquired this Vidanta Golf Los Cabos Course.
Eventually along with the building of the Vidanta East Cape Resort, just minutes away from San Jose, they have plans on building a sister signature Jack Nicklaus and Greg Norman Golf courses within their property.
It's clubhouse has some great amenities for the whole family and friends, a kids section, swimming pool with lounge chairs, tennis courts, gym with full baths and steam room.
And also a nice place to enjoy from a nice breakfast, to a sport bar to a fine dining restaurant at Il Forno di Gio San Jose.
It is pretty much more than a simple Golf Course, a small sports club, developed with the family of their members in mind.
Vidanta Golf Los Cabos in San Jose del Cabo
It is located within the FONATUR development, conveniently located at the very entrance of the San Jose del Cabo tourist area.
It is close to the Vidanta Grand Mayan Resort, and counts with nine beautiful holes designed for soft play on a partially flat design.
It is just a few steps away from this magnificent place, which guarantees a good time of recreation, which also has the advantage of being able to enjoy its amenities, such as the restaurant, swimming pool, play some tennis, exercise at its gym, and relax in the steam room.
Or simply enjoy a delicious breakfast and delicious drinks and meals, at your home Club that also has a Sports Bar at your disposal
Great time in Los Cabos at Vidanta Club Resorts
Staying at the Grand Mayan in Los Cabos is a luxury and a privilege for its members of the club of Vida Vacations, since in addition to being a Resort with a great location in Los Cabos, especially in San Jose del Cabo, not only in its two factors they play an important role in the vacations of the members.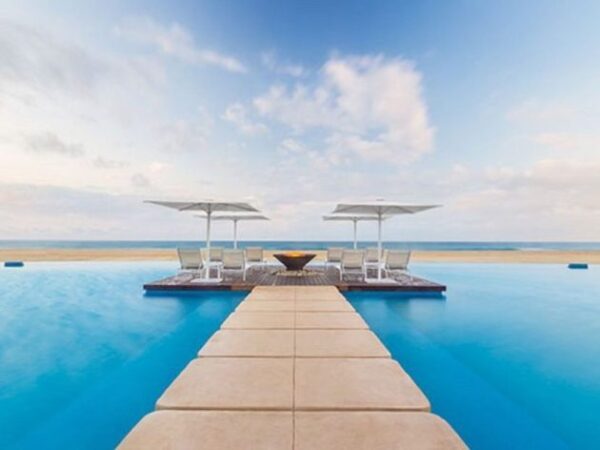 Since having at your disposal accommodation in rooms ranging from Grand Mayan Studio, One bedroom, two bedroom. to the most prestigious and preferred Grand Luxxe in Los Cabos, which frame a great experience for visitors to this prestigious beach destination.
It would not be the same if it will not have its great amenities both in the Resort and outside it, in this case the golf course of Vidanta Los Cabos.
But the set formed by its restaurants and its exquisite cuisine, with his so famous Grand Mayan Los Cabos meal plan, which gives them the opportunity to have access to a great variety of dishes in a convenient way.
The Best in Los Cabos from the Hakkasan Resort
But even more what distinguishes this destination and this Resort in particular, are the amenities that have been created thanks to hakkasan, what has made your home in this accommodation of the famous OMNIA Los Cabos, Casa Calavera, Shore Bar, and Herringbone.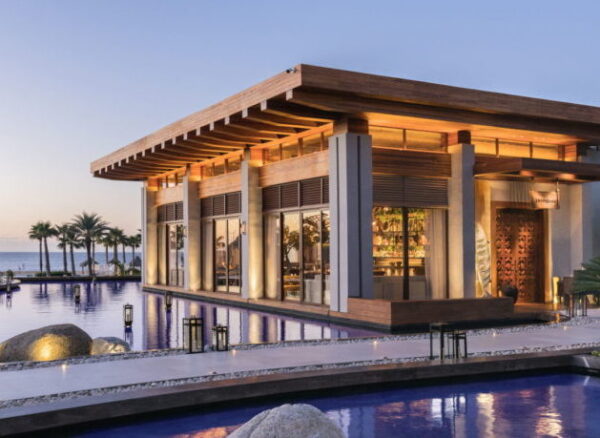 Many more amenities and projects of this type are being built at this time, so it is important to keep up to date with the construction of these large aggregates at the Vidanta Grand Mayan Palace Los Cabo in San José del Cabo.
No doubt a great incentive to the owners at the time of making their reservations and choose this destination as your place of vacation and rest.
Grand Mayan Palace Vidanta Los Cabos Golf Course
It is enjoyable to play anytime of the year, well, sometimes during the summer season in which most of the highest temperatures are felt, and the sun is hitting hard at noon, it is most comfortable to play some rounds by the morning or afternoon.
The rest of the year, which most of visitors to the Resort use to come, especially while it is snowing or having some cold time back home.
They can enjoy of their vacations playing Golf wearing shorts.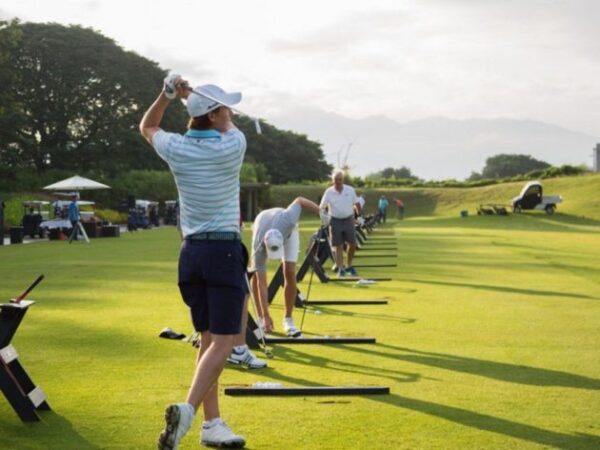 New and more challenging golf courses are now in the area, but this Vidanta Golf Los Cabos course presents the opportunity to practice and master your skills, or well start learning to play.
The location is great and is conveniently located close to main highways and next to touristic areas and main hotel zone.
So come and enjoy a great day with your family playing some shots, swimming and relaxing by the pool having some delicious snacks.
Watch your favorite games at the Social lounge bar or enjoy a delicious Italian pasta at the Il Forno di gio.
Vidanta Golf Los Cabos Map