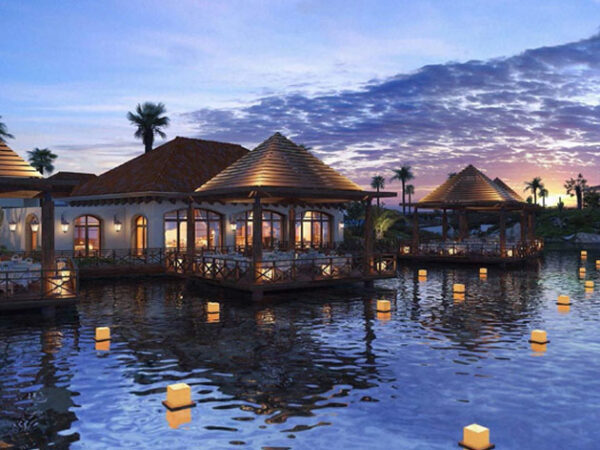 |
Vidanta Los Cabos Grand Luxxe Residence Club in Cabo
Welcome to the Vidanta East Cape Grand Luxxe Residence Los Cabos setting the new standard in luxury and high end Resorts in Los Cabos, boasting incredible high views of the Sea of Cortez and the most spectacular and largest pool in the world.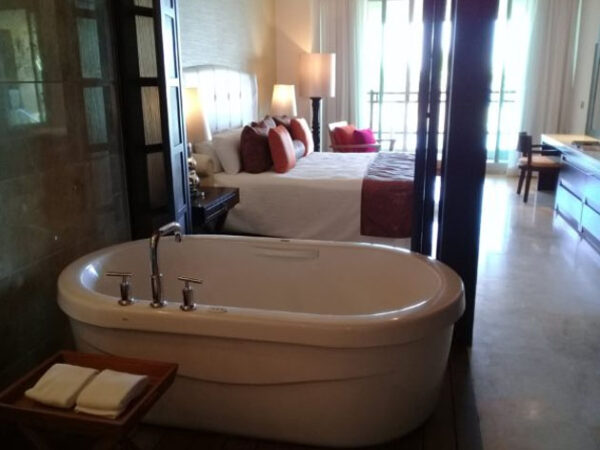 An expansive new destination that pairs exclusive luxury living with stunning natural beauty in one of the most beautiful spots in the Great resort destination on Los Cabos Mexico. In upcoming years, the far side of Los Cabos, Cabo del Este,  just a few minutes from the Puerto Los Cabos Marina.
In the upcoming years Vidanta Cabo San Lucas a Grand Luxxe Mexico Residence Club at Cabo del Este will set part of the new standard in luxury vacations and high end Resorts along with other well known brands in Luxury Accommodations such as Four Seasons with Costa Palmas and Zadún, a Ritz-Carlton Reserve, the fourth of its kind in the world.
Vidanta Grand Luxxe Residence Club Mexico
This Residence Grand Luxxe Los Cabos will be one of the newest additions on it´s category, in this specific area of Los Cabos, the East Cape Cabo, which is having a great development this days.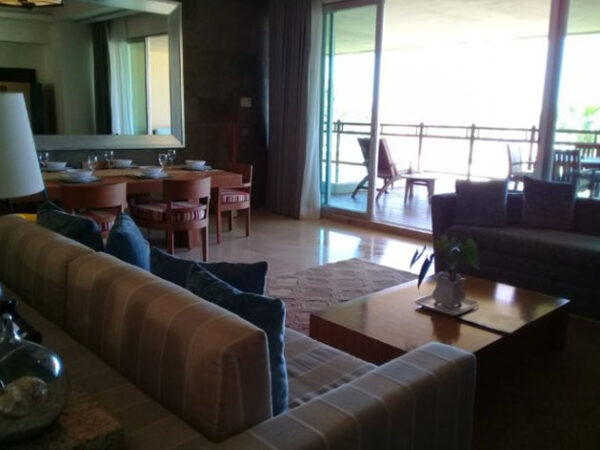 Vidanta Los Cabos Grand Luxxe Mexico
For many years since the concept of vidanta Grand Luxxe residence Club was created in Mexico, the owners or members of Vida vacations, have been waiting for new locations in the best tourist destinations in Mexico in which vidanta group has presence.
Los Cabos or Cabo, or as many people think that it is only a location like Cabo San Lucas, which is only a small part of the destination, has been waiting to have an option in Cabo San Lucas, until a few years ago it was not specifically the development of This division in this destination, but now it is a reality, maybe it will take a few more years for this project to come to reality, but it is on the way and it promises to be one of the best developments of its kind.
For those who have the idea of ​​traveling to Cabo San Lucas, with all the luxury of the Grand Luxxe Mexico, Special units of this division have been created in the life of Vidanta Cabo San Lucas at Grand Mayan Los Cabos, together with the new openings of the new skills they have added to this Resort.
Such as the sumptuous Omnia Beach Club, Herringbone restaurant, Shorebar, and the Casa calavera restaurant, obviously with the intention of having a place of accommodation according to the new amenities from this place.
Luxurious Amenities for your lifestyle
It will have the largest saltwater swimming pool in the world, with artificial reefs where activities like snorkeling, scuba diving, Kayaking and paddle boarding will be available on site.
Vidanta East Cape Cabo big Opening date in 2019
East Cape Vidanta as a great developer in the country, is bringing new and awesome experience for all those who loves Cabo creating one of the most impressive and unmatched projects in Latin America and even the world itself.
This Grand Luxxe Los Cabos East Cape Cabo Project, it's so big that will be opened in phases. Planning to open first one in 2019.
Vidanta East Cape construction of the Grand Luxxe Resort
The construction of a project of this magnitude This property of Vidanta Los Cabos, is estimated to be finishing Approximately in 2019, but this project is as big as the other projects of Vidanta Cabo San Lucas like Nuevo Vallarta, Riviera Maya, Puerto Peñasco or Acapulco.
It will be developed in several stages or phases, but it will be concluded soon. Meanwhile the members of life vacations will be able to enjoy many other amenities that are currently being built or are being inaugurated in their other destinations.
Maybe they want to visit one of their new amenities in Riviera Maya, exactly in Tulum that is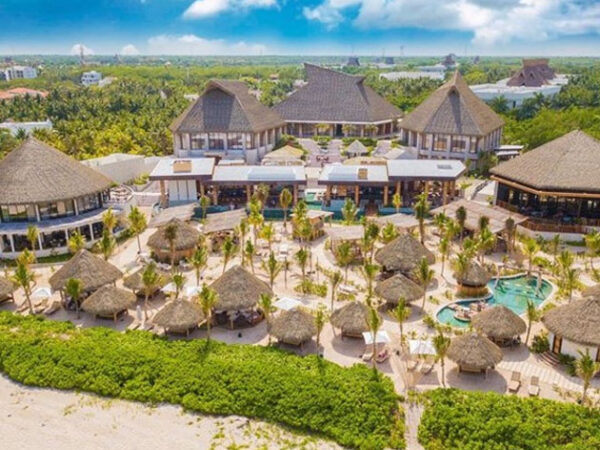 Salum Beachside Market and Eateries by Vidanta
A new project recently inaugurated in this year 2018 in the summer, just to give you an idea of ​​what is happening is building on vidanta properties while one awaits the opening of this development.
Salum Beachside Market and Eateries in Tulum by Vida Vacations
As it seems that this company never stops growing and it is new news for its members, as the commercial said, the membership has its privileges.
Vidanta Cabo San Lucas Real Estate at La Jolla de Los Cabos
With luxurious Grand Luxxe Los Cabos Residences and their newest Real Estate division, that is only by now, available in their other sister Resorts in the best beach locations in Mexico such as the Mayan Islands, Mayan Lakes, Central Park, La Jolla de Cortes and now La Jolla de Los Cabos.
Mountaintop Hotels
This 3,000-acre destination will include mountaintop hotels that give guests sweeping views of the Sea of Cortez, making for a truly magical vacation.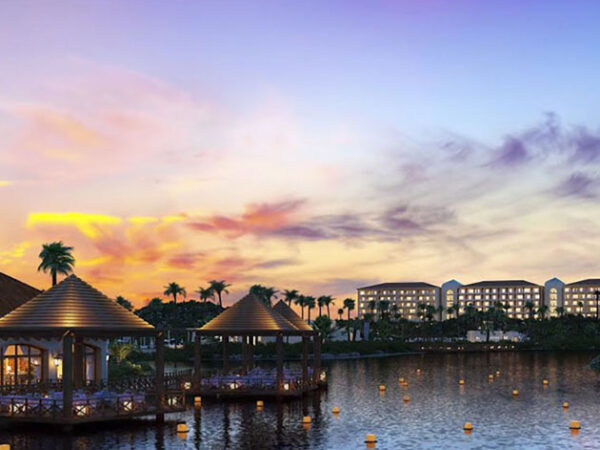 Check the Vidanta Grand Luxxe Residence Club Cabo del Este Map at Playa Zacatitos
For those that are not familiar with the Sea of Cortez, they will be in front of the Aquarium of the World,
one of natural protected areas where you can experience some of the best attractions and activities in the world.
Locating in the Vidanta East Cape map in a place popular by Cabo lovers in a beachfront location named Playa Zacatitos, a gentle and nice beach with such incredible beach views beautiful sunrises throughout the year in a secluded location, perfect for relaxation away from the everyday rush of the crowded places.
With an easy access, just a few minutes SJC Los Cabos International Airport, the Vidanta Los Cabos company developers, set and paved., in a sustainable way, the road to access the new Vidanta Cabo Mexico Residence Club.
Vidanta Los Cabos Golf Courses
Greg Norman Course
Plans for this new Vidanta East Cape Cabo San Lucas destination include an 18-hole Greg Norman-designed golf course, which promises to be as beautiful and challenging as the rest of your favorite Vidanta Golf courses.
As a tradition to all of the Vidanta Grand Luxxe Resorts destinations, it will count with an amazing Golf Course in a incredible beautiful desert like landscape.
And plans to bring the Cirque du Soleil to this location, Just like Joya in Riviera Maya, a Vidanta Grand Luxxe sister Resort.
Largest Salt Water Pool
Current plans for Vidanta East Cape include a state-of-art salt-water pool for swimming, scuba diving, and other water sports.
it is planned to be, the largest swimming pool in the world.
Bringing back the title once owned in the 80's by the Vidanta family, where you can enjoy, and experience great activities, mainly reserved for the sea, such as reef scuba diving, snorkeling, kayak, paddle surfing and more.
Will feature the largest pool in Cabo San Lucas, San Jose del Cabo, Cape East, Puerto Vallarta Cancun, etcetera.
Will be the largest in the world maybe for a few years, but it will undoubtedly be the largest in Mexico, Latin America and the entire American continent to begin with.
Top 10 Private Residences Club World Wide
Vidanta Cabo forms one of the best rated Private Residences Club a members only Resort that is always increasing it's value with a constant growth, building more luxurious Resorts everytime.
And along with it, new and great partnership with world class luxurious brand names, like the Cirque du Soleil with a brand new theme park "The Parks" in Puerto Vallarta and the Hakkasan Los Cabos.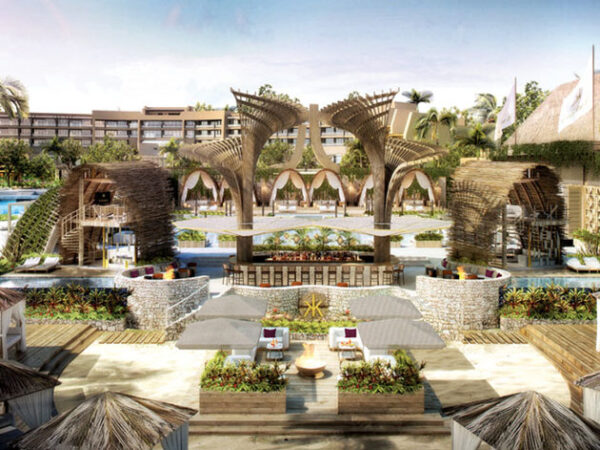 Hakkasan at Vidanta Los Cabos from Vida Vacations
Most Recent, is a multi million investment in the Vidanta Los Cabos Resort part of the Vida Vacations, the smallest one, and the one setting the style of high end boutique Resorts.
A merge with the Hakkasan group, bringing the luxury from a company Based in Dubai,
That brings experiences in some of the best locations worldwide
From Dubai, London, New York, Las Vegas, San Diego and now Cabo with The Omnia Dayclub Los Cabos, Herringbone Restaurant, Casa Calavera and The Shore Bar, and plans to expand to other sister Resorts.
Vidanta East Cape Map
How you can see on the map of East Cape, the location for this new development of the Grand Luxxe Cabo, will be very well connected to have good access to the city of San Jose del Cabo, which means that it will be near his sister Vidanta Cabo San Lucas the Grand Mayan Los Cabos Resort.
Thus the members of life vacations that come to enjoy the destination, will have access to the amenities that this Resort in San Jose del Cabo has.
As you can see on the map, it is a few miles from Cabo San Lucas, yes, it is not very close, but if you ever had the idea of having a Grand Luxxe in Cabo San Lucas, or to say in Cabo, it is already a real option.
The advantage of the location is that it is next to a strait, that has had a lot of development, with new golf courses and new Resorts and that culminates in Puerto Los Cabos marina. And this is just talking about the stretch Vidanta Cabo Este to the city of San José del Cabo that is La Playita.