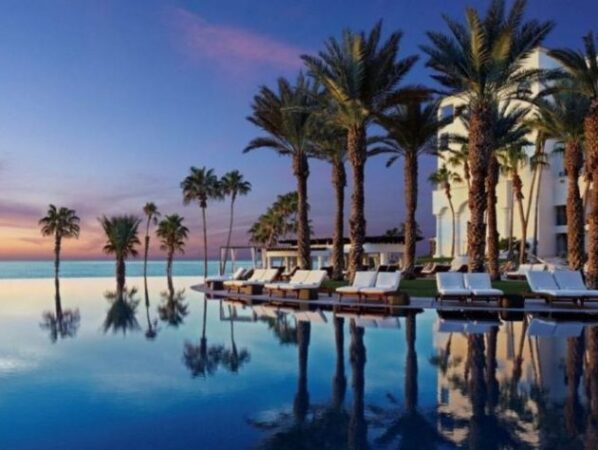 resorts
Ultra Luxury Cabo Resorts
|
Find the best UUltra Luxury Cabo Resorts right here in Los Cabos Mexico.
A constantly growing Resort destination in Baja California Sur where the top
luxurious accommodations awaits.
Ultra Luxury Cabo Resorts
Sometimes it is hard to imagine someting better than a luxurious Resort, when we think that they have reached to top spot.
They redefine the concept and set it into a new level.
Well, Cabo doesn't want to be left behind in that concept, and has some brand new Ultra Luxury Accommodations,
as well as some in development and a few more in plans.
There are also some grear luxurious resorts that have evolved into a Ultra Luxury lodging,
bringing some of the best amenities and services in the destination.
Best location in Cabo for an Ultra Luxury Resort
Some of the newest Resorts, have picked great locations, with beautiful surroundings and views,
to match their concept with the local enviroment.
Setting high standards of luxury and exclusivity.
While other still have their gorgeus locations, they have improved their amenities and offering a
wide range of improvements, from it's services, furnitures, products and more.
Perfect timing for an Ultra Luxury Cabo Resort
While most of the people, love to stay in this brand new Resorts as soon as they open.
Many people love to come back any time, just like is their regular a preffered activity.
There is a great weather yearound in Los Cabos, and well, as an ultra luxury lodge, they will adapt and
bring you whatever you need to enjoy of the current weather conditions.
Find the best Ultra Luxury Cabo Resort for your lifestyle
Come and enjoy of the new trend in Ultra Luxury Accommodations in Cabo, experience be part of their
new options and creations.
Enjoy the best food in the world, from the best awarded specialized chefs.
Pamper yourself in their ultimate spas and top of the world treataments.
And of course, enjoy all the great enviroment that reknown architects set and great investors brought to life.