Zip Lining in Los Cabos Baja California Mexico
Enjoy of a full of adrenalin Los Cabos Zip Line Canopy tours  as a choice of many things to do and great activities in Baja, moving from one point to other at high speed hundreds feet from the ground.
In Cabo as in any other premier destination, people are always looking for new experiences, sometimes to step out of what you usually find.
The Sea of Cortez and the Pacific Ocean of the South Baja Peninsula is most all about the beaches.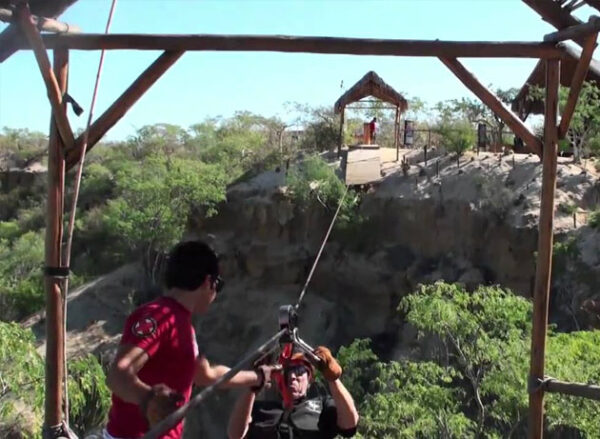 Who said Cabo was just about the beaches?
But there is the desert with it's landscapes, canyons and beautiful views of the mountain range among other.
It is here where having a perfect setting for some thrill seekers that often had the choice of enjoying the desert on horseback riding, ATV, dirtbikes and trophy trucks over dirt roads across the desert landscapes.
They came the idea of the zipline tours, and they didn't stopped there, they brought some other as swings, hanging bridge crossing and bungee jumping.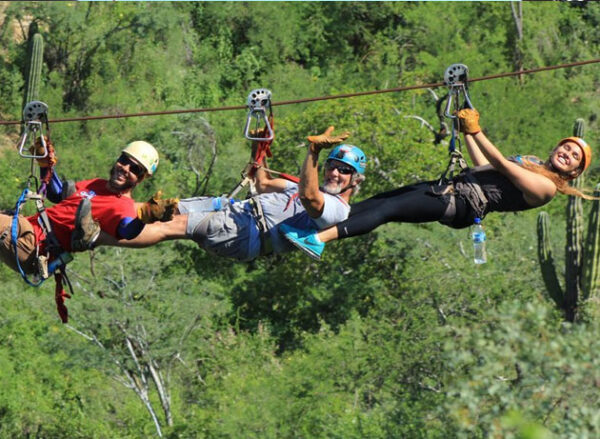 Zipline in Cabo Canyon Canopy tours
You won't see the zip line tours right next to your Resort, they are located close, but deep inside the desert, taking you away to a new environment away from most signals of civilization… (well, just out the main road).
The Zipline in Cabo is set in some rugged canyons close to the mountain range, there is where they found the perfect spot for this kind of ride, it could be in another closer location, but they just found out, that location was the perfect place.
Best things to do
There are many things to do while on vacations, and this is one activity you can enjoy any time of the year.
Well, we don't recommend on hurricane or tropical storms presents.
They stop the rides as a way of precaution. It might be dangerous to go zip lining with strong winds and rain right?
And even the remote location, close to dry riverbeds and canyons could make the location a little hazardous because of fast floodings or accessing the site.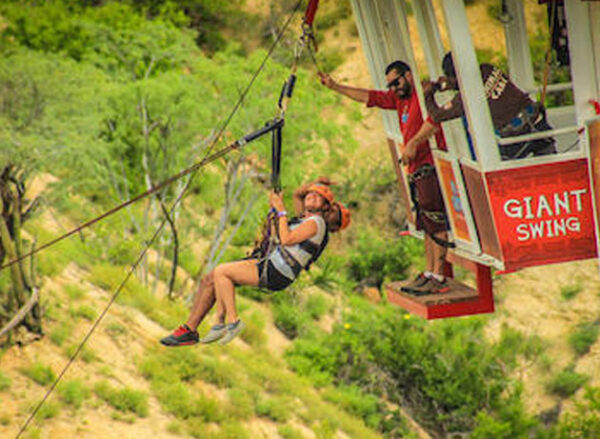 Enjoy Cabo Zip Lining Tours and other Activities
Well, come to Cabo and try some of this tours, and some other brand new that we will keep posting.
Beaches are beautiful, party is great, but there is more to enjoy all the time.