Best Los Cabos Mexico Shopping
Find in the best Shopping in Los Cabos Mexico, all you could need for your vacations in Baja California Mexico, a selection of the most requested and needed businesses with all the things you could need while visiting.
Basically, if you are in vacations, most of the shopping you could be doing are mostly souvenirs, local products and special goods that are way affordable or easier to get than at home. Of course, there are some basic stuff as well, that you may need for your time on vacations, that you may not think about them until you need them.
In Los Cabos as a tourist destinations, they are trying to bring the best products that you could need, like the ones you have at home.
Is there good shopping in Cabo?
Mexico is a very traditional country, and people around the world love our culture, so spect lot of souvenirs stores where you can take back a piece of this country back home, and have a great memory about the great time you spent on vacations.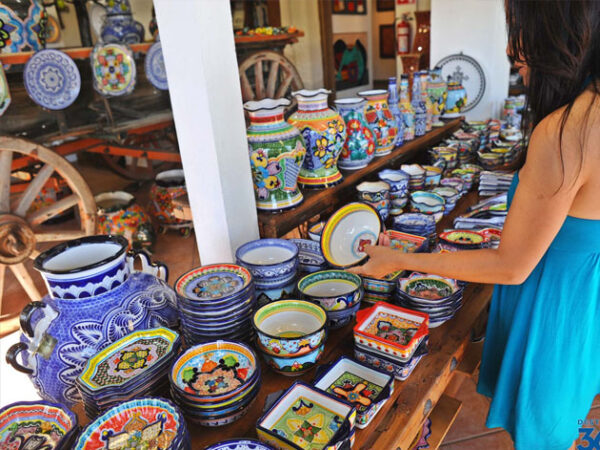 What to buy in Los Cabos Mexico
You will find shops of handicraft goods, jewelry stores, clothing stores, and tequila and wine stores, in a few words, the basics, also, you will find some stores where you can find luxury goods, such as clothing, perfumes, jewelries, of the most popular luxury brands in the world.
As a international Resort destination, you may take advantage of the duty free stores, where you can save some extra money.
Well located stores in Los Cabos Mexico
You will find most of the stores located in the most popular and transited areas, lot of shopping centers, malls, mini malls, strip malls are becoming more and more popular, leaving the traditional mom and pop's traditional store.
They still are, but some will be just out of the most popular places, the different location out of the most requested places, could make you get some better deals, and get more unique products than the ones sold in chain stores selling industrialized products.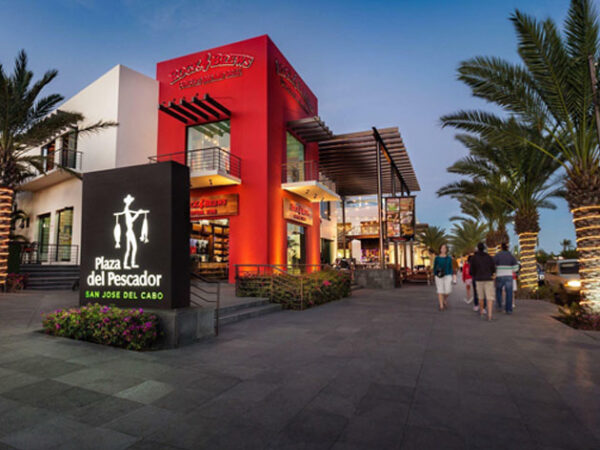 Shopping Malls in Los Cabos Mexico
In Los Cabos there are a Shopping Malls located in strategic parts of the main cities in the destination, it has a great variety of products, offers and services which will facilitate satisfy any need that may arise from your visit or if you are a permanent resident.
Those shopping centers that are located inside or next to the tourist areas in Los Cabos, such as the marinas, near the beach or Hotel complexes, the type of stores that are located in this place are mainly aimed at tourists.
You will find basically restaurants and bars, souvenir shops, pharmacies and clothing, as well as everything you need to enjoy a good day at the destination and mainly on the beach.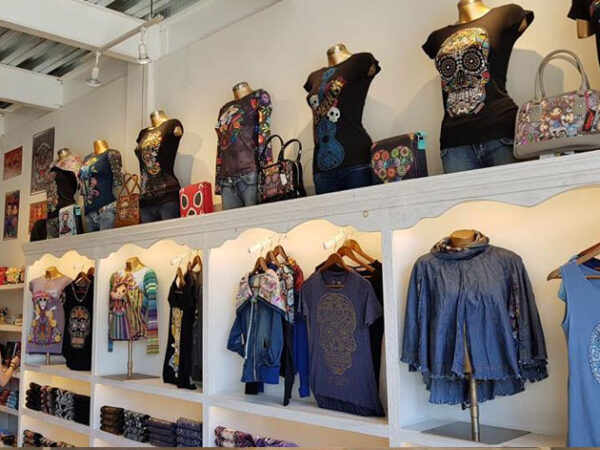 Clothes Shopping in Los Cabos Mexico
There are a variety of clothing stores that range from the most traditional and typical Mexican, to the most sophisticated and of great brands of designers at the international level, you can find any kind of clothing to wear for daily life, as well like many beachwear and ideal outfits to dress in this destination in the style of Los Cabos.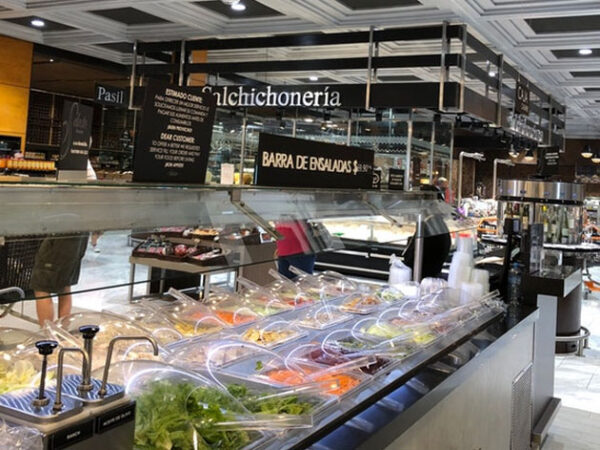 Grocery Shopping in Los Cabos Mexico
Everyday is a special occasion, and find some specialty goods, or just it is your lifestyle, wine stores with the best brands and selection, deli stores, coffee shops, cuban cigar stores, craft beer, etc,etc.
There are convenience stores located in the main points of destination, where you can buy all those necessary products such as pantries, and items for daily life, as well as food prepared bottled beverages.
They are conveniently located and in this you will find everything you need to enjoy a good stay, whether at home, if you are a resident, or if you are a visitor, in your vacation rental, apartment or food you need to take to your hotel.
These are especially useful when you want to spend a day at the beach and we need to find everything you need in one place to enjoy the most of a day by the sea in Los Cabos.
Luxury Shopping in Los Cabos Mexico
From small shops to large establishments with some of the most and very well known and renamed places around the world where you can find a great variety of products, goods and souvenirs, If you have in mind to bring something back to a special person back home, or perhaps you feel that you deserve something special just for you, for any reason, you will find that special thing you are waiting to find.
There is an exceptional opportunity to acquire different luxury items, or those products that you like of a great quality and great renown worldwide.
Los Cabos has transformed from a discreet and simple destination, to a cosmopolitan beach destination focused on luxury, and with this the wide range of stores with the most recognized brands worldwide, the most sophisticated items, and the most exclusive products that you can get them And if you like.