You can enjoy of the Best Restaurants in Todos Santos Baja California where you can taste some of the best fish tacos and steakhouses in town.
Where to Eat in Todos Santos Mexico
Todos Santos Cafe

Jazamango

La Casita Tapas & Wine Bar

La Morena

Landi's Restaurant

El Mirador Ocean View Restaurant

Restaurant Bar Bahia

Los Adobes

Restaurante La Generala

Chez Laura

Cafelix

Chill N' Grill

Mi Pueblito

Ristorante Tre Galline

Tacos El Poblano

Rumi Garden

La Catrina

Gallo Azul Pizza Bar & Art

El Faro Beach Club

Miguel's Restaurant

Derek's Sushi Bar

Carnitas Barajas

Shut Up Franks

Todos Santos Brewing

Tacos George's

Sky Lounge Bar

Santos Pecados

El Zaguán

Mi Costa

La Palapa Del Sabor

Hierbabuena

Garden Restaurant

El Refugio Mezcaleria

La Parola Pizza

La Esquina

Baja Beans Cafe Pescadero

Cafe Santa Fe Todos Santos
Mexico has some of the best food in the world, this town is basically closer to the United States.
But there is not the same eating traditional mexican food across the border than in Mexico.
But there is not just traditional Mexican food, you can find all kind of food, just the kind you like.
Here in this Pueblo Magico in Baja, they want you to have the best time while in town.
They know you are on vacation, so they want to give you a good reason to come back and try all the Todos Santos Restaurants as posible.
Where are the Best Restaurants in Todos Santos Baja?
Like in every other place in the world, some places are blessed with the preference if their clientele.
Being preferred and recommended and also being located in a great spot is a great combination for shure and set as one of the best places to eat in Los Cabos.
But, sometimes, new places to eat come and go in different locations in town, or outside it's main spot.
Bringing a special delight because of the great view, the resort or hotel is located, or a nice attraction.
Here a few ones that are very popular in town, if there is one that would you like to recommend, please write in the comments section.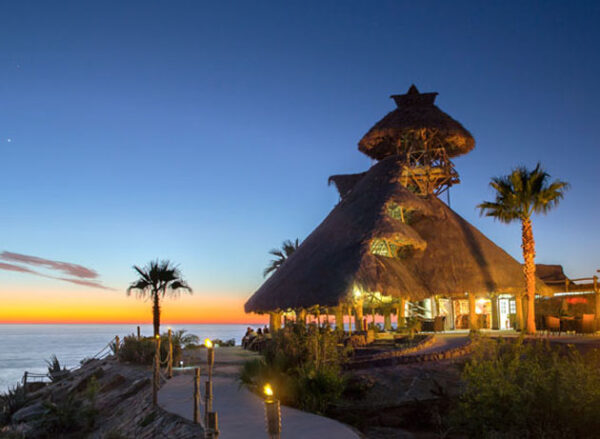 The best time to enjoy great food in the Todos Santos Restaurants

As this town is located next to the Pacific Ocean and the Sea of Cortez, the supply of fresh seafood and fish is guaranteed.
In case you are thinking of coming down the border for some great mariscos and fish tacos.
Mariscos (seafood) are seasonal, have some periods they are not allowed to catch some species.
Come and check for future updates on when is the best time.
For the great fish tacos, you can find them all year long, some have the catch of the day which is also better.
And the supply of Coronas and Tekates will be ready at any time.
Burgers, Pizza and Sushi are available at anytime, and a great coffee too.
Enjoy of  nice places to eat at the Pacific Ocean Baja
You are coming down to the Baja for some great vacations, and the great complement is the food, you will be greeted and have the best service from the warm welcome from their people that will attend you.
An essential visit during your vacation to Los Cabos
This town, which currently has the distinction of Pueblo Magico,  is one of the obligated visits that you can not miss when you are on vacation or visiting Los Cabos.
For years it has been a place with a certain magic that attracts more and more visitors, and throughout its time it has gained some renown internationally.
Many visitors come with the sole idea of ​​visiting and knowing this place, while others take it as part of their journey through these lands in their quest to enjoy this tourist destination to the fullest.
Thanks to the predilection are your visitors and the bohemian and artistic flavor that this place has, there is an interesting amount of restaurants and bars located in different points of this town, or in the outskirts in beautiful scenarios that make the experience even more enjoyable for the visitors.
The popularity of the restaurants have made to go to this destination to enjoy their food, a good drinks, or relax with cocktails and beers by the beach has been booming.
It is a must to try to know a different side to what places like Cabo San Lucas and San Jose del Cabo offers.
Best Beach Restaurants in Los Cabos Baja
Due to the distance to this town from the main tourist cities of the destination, visits to this town are usually one day to enjoy, so the visit would not be complete if you do not try and know the restaurants and bars most popular and preferred in this region of Los Cabos.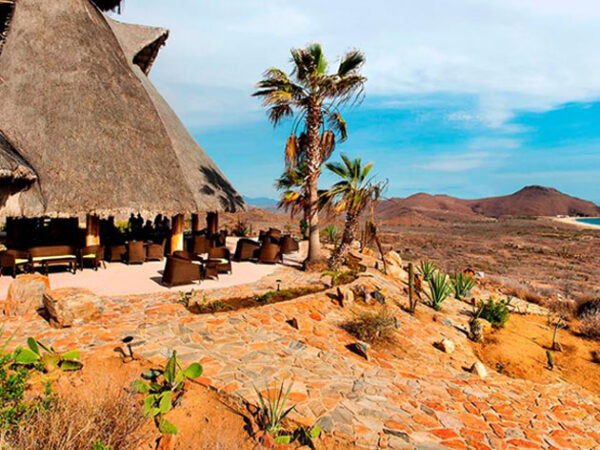 The combination of the atmosphere that is felt in this town as well as the different proposals, and spaces as well as ingredients, have created restaurants with a great unique flavor that makes them different from what is already known in other cities, in order to achieve a identity that distinguishes them from the rest and thus be able to have their own unique and characteristic flavor that differentiates them from other places and puts a different and unique category to the other places.
This town is a place that invites you to visit and enjoy yourself fully, especially at breakfast and dinner. the ideal would be and visit and stay for one or two days to know well this town to know the diverse variety of foods and drinks that are offered at sunrise or at nightfall without the worry or the need to have to take the road to return to the hotel where you are staying.
And so in this way I can enjoy a rich breakfast without having to have previously gotten up early and driven for more than an hour on the road to get to this destination in this paradisiacal place in Los Cabos.
Enjoy the beach at a beach club enjoying the beautiful views of the beach or drinks and cocktails, as well as delicious snacks, until dusk and taste a delicious dinner at one of its restaurants or bars in the town.