Los Cabos Restaurants and Bars are  some of the best places to eat in the entire country,
along with the best luxury and exclusive resorts and spa comes the best places, some fancy
restaurants and fine dining to enjoy it´s original and exquisite cuisine.
Best Restaurants in Los Cabos Mexico
A vast offer of different kind and style are available now, the growing number as this place becomes more popular.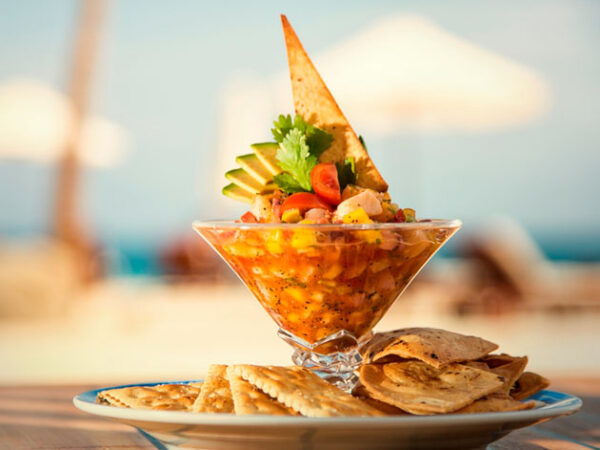 You can of course, a great offer in Mexican food, from seafood, to traditional and fusion
combining the ancient knowledge with modern and traditional.
Pizza and authentic Italian food as many people came from their countries, falling in love with the
place and deciding to stay a while longer, deciding to share some of the beloved country of origin.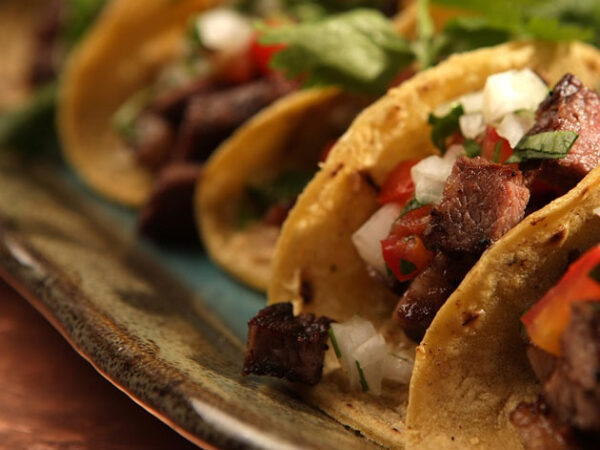 Eating and Drinking in Los Cabos
Fresh seafood and local organics are offered in most of restaurants some even have their own organic farmers market,
making way to excellent Sushi Restaurants and International Restaurants as well.
Many Mediterranean food are part of the great inspiration that started many of the best places to eat,
due to it´s similar climate or the local ingredients, as baja is a wine producer so it has some similarities with the old country.
Finding some great Greek food, Spanish and French.
Many popular places offer its services to cater parties in almost anyplace, bringing the best to your place in a special afternoon,
a wedding, a bachelor party or just you don't want to cook any day.
Coffee Shops
Having coffee here may be one of the best experiences, due to the Mexican Coffee producers, a long time traditions that brings some of the best beans in the world,
you can find some of the best selections shipped from its place of origin and mixed here with other selections to make the bes cup of joe just for you.
Many local and international brands are located here, such as Starbucks and The Cabo Coffee Company that is a long local tradition brewing in Baja.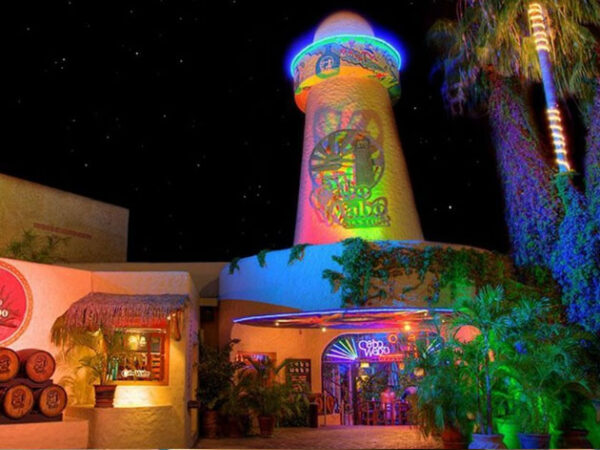 Bars and Nightlife in Cabo San Lucas and San Jose del Cabo
Can´t be a great destination without a great place to party, the Clubs and Bars, Nightlife are a must do in any visit, some locations so close and convenient as Downtown or right in the beach for a nice sunny day.
Some located at the Marina and a few others inside a Resort or Hotel.
Here the happy hour could be a happy day or happy night, you can find any promotion for almost any day of the week,
you can do your own bar hopping. Some exotic bars and stripper clubs brings some spice to the atmosphere like Mermaids
There are some world famous places such as Sammy Hagar's Cabo Wabo bar and Cantina a local legend or the Squid Roe,
a great Hard Rock bar was available, unfortunately is closed now. Some great places in the Medano Beach are like Mango Deck,
the office, Bar esquina (1 block), Nikki Beach that actually now is the Blue Marlin Ibiza at Me Cabo.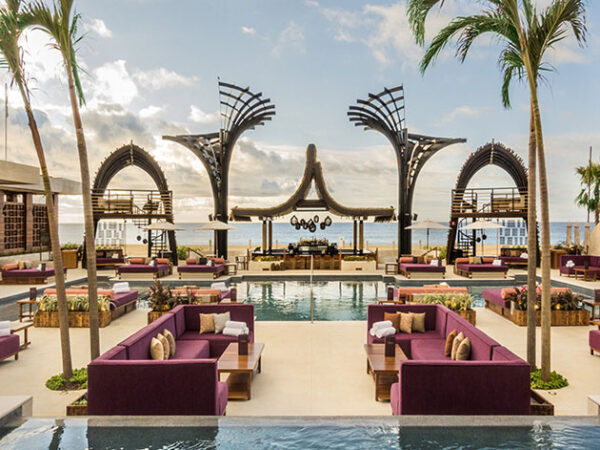 Best Day Clubs in Los Cabos
This is one of the most popular party concepts in Los Cabos, offering the combination of the great appeal of the beaches, combined with the party during the day.
Creating the most fun and entertaining pool parties during the day.
These pool parties are held in beach clubs where they offer a wide variety of drinks as well as a wide range of snacks, accompanied by the best music to brighten up the atmosphere by the sea.
These beach clubs serve as a stage for special events, in which special guests are brought to delight and entertain all visitors, making your visit a unique and unforgettable experience.