Stay at swimmable beach Hotels in Cabo Mexico
Staying at accommodations with this amenity is the right ingredient for some awesome vacations in Los Cabos Mexico, because some of the best beaches are located in Baja but Cabo is Located from one side in the Pacific Ocean as a result, some beaches are not recommended for swimming due strong tides and currents and undertows, for that we made a list of.
Best Swimmable Beach hotels in Cabo
There are lot of high category Resorts with Swimmable Beaches in Cabo, well known worldwide that bears high quality and distinction awards, and recognized by it's beautiful location, but that doesn't mean the place of that beach Resort is swimmable.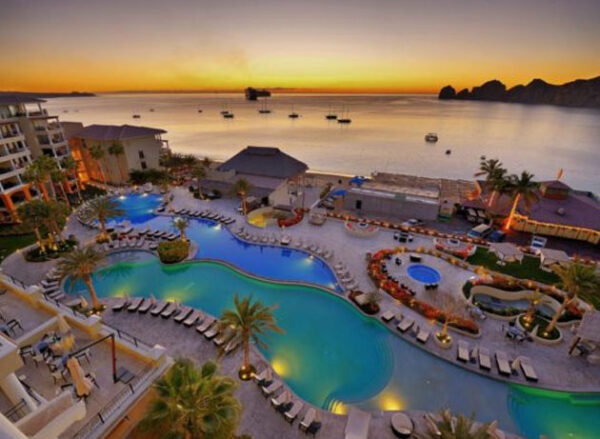 We suspect that a nice family All Inclusives in Cabo with Swimmable Beaches would be located in a safe area for your family, they might have a great view and location, that is also great, but you have to be extra careful with that when choosing the right Resort.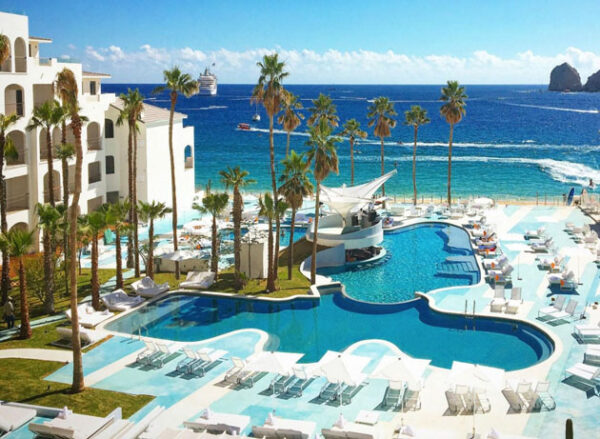 All Inclusive Resorts in Los Cabos with Swimmable Beach
By common sense, if a beach is safe for swim, it means it will be more popular and a little crowded, more than the opposite that's why some of the exclusive resorts are located in great places, but you are not able to swim, in exchange, they offer some great amenities, you can enjoy their resort with all kind of cool stuff and activities, but with a awesome view from any part of the accommodation.
With that set, many great All Inclusive Resorts in Los Cabos with Swimmable Beach in great spots are available in Cabo San Lucas, San Jose del Cabo, the East Cape and Todos Santos.
The All Inclusive Vacation Concept in Swimmable Beach hotels in Cabo, Includes the fun and entertainment of everything that is available around, by common sense as it will probably be visited by many groups of people such as families, and people of all ages.
Enjoying a destination in a safe environment all around this place is something that must be guaranteed.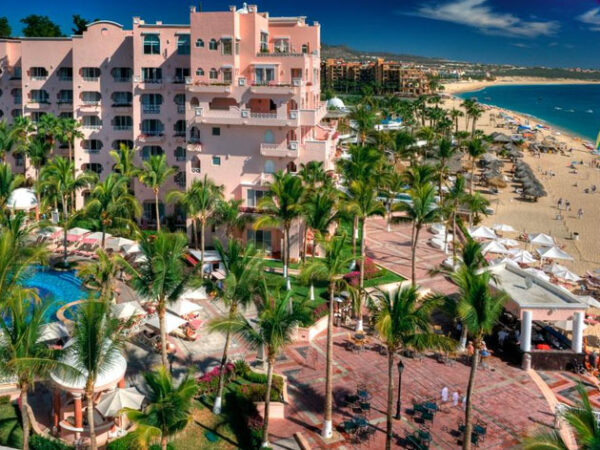 It is a concept that we would all think is fulfilled 100% in all places, but it is not like that at all, that is why it is Resort you get to distinguish a lot in case you want to enjoy and swim on the beaches in a safe way .
The great part of these tourist developments that have a safe environment All around, are offered or directed mainly to families, since children to the elderly can enjoy the natural amenities that are around.
On the contrary, those developments that do not have in this case friendly beaches and suitable for swimming for the whole family, are directed mainly to people who enjoy more of the amenities inside the hotel, and who can enjoy the beautiful views, with the limitation of not recommending access to the sea or not being safe for swimming.
This does not mean that an all Inclusive Resorts in Los Cabos with Swimmable Beach   does not have first class amenities and luxurious services, there are all kinds.
So if you have in mind to spend a quiet holiday in Swimmable Beach hotels in Cabo that has been mainly aimed at adults, you can find good options with swimming beaches, and even others that do not have them, but even if your idea is to enjoy the sea water and its beaches, you can ask the staff what kindly recommend a place that will be ideal for you.
Hotels in Los Cabos with Swimmable Beaches
Whether it's close to your accommodation, or in some remote parts, and could even be recommended to go to visit those beaches that are not so touristy and that are very beautiful that remain a secret among the locals.
You can consult between different excursions tourist beaches of the destination in which either a group or individually could visit guided tours in which they will offer everything you need to enjoy a day at the beach.
Some of these accommodations know how important it is for you to enjoy a beach at a beach destination, with the option to swim in this way safely, several of these accommodations offer free shuttle service to these beaches so you can enjoy your vacation fully as planned.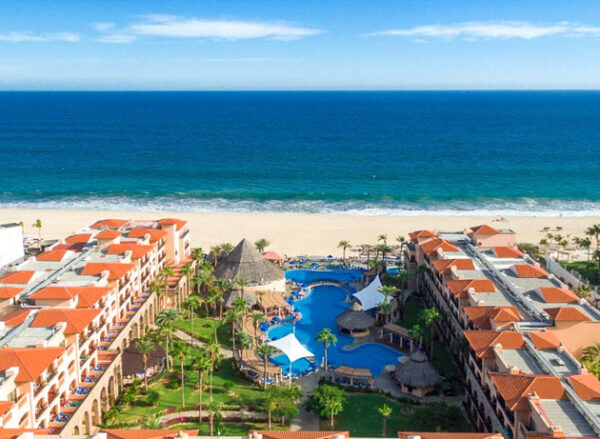 Royal Solaris Los Cabos Beach Swimmable
Most of the safe to swim beaches are located by the Sea of Cortez side like the Royal Solaris los Cabos Beach Swimmable, by now, there are no major Resorts in the Pacific Side, just a few hotels in some points by Todos Santos that are able for swimming.
The best time to stay at Resorts with Swimmable Beaches in Cabo

If you see yourself, with your friends and family having fun swimming at the beach. Any time is great, with the exception of summer storm season, when is tropical storm close our destination use to visit, there is no exact time to predict it, but you should have it in consideration.

Pueblo Bonito Rose top of Swimmable Beach Resorts in Cabo
Another factor is, how crowded the beach could be, due the factor of major holidays, weekend breaks just like every year during the spring break time when, beaches get overruned by youngsters partying all day long and night by the beach.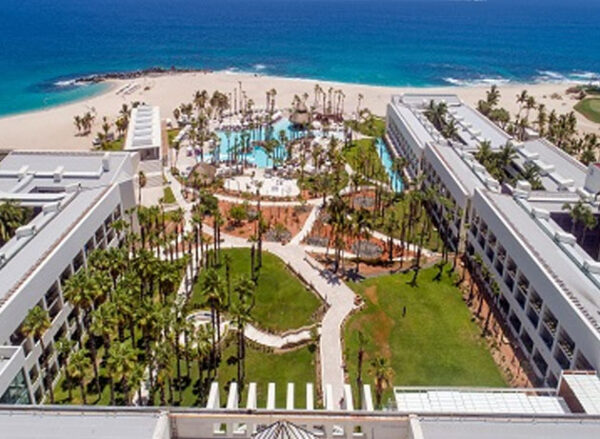 Best Resorts in Cabo with swimmable beach in 2019
Get ready, pick your resorts in cabo with swimmable beach and book the best deal by the beach, pack tour short and flip flops, and be ready to have some great Vacations in Los Cabos.
The climate is perfect to enjoy the beaches of this destination practically in any season of the year, it is one of places that presumes to have about 350 days of sun, and with a quite pleasant temperature during all the seasons.
So no matter what the reason or celebration, it will always be an ideal time to enjoy a solitude vacation on the beach at the southern tip of Baja California.