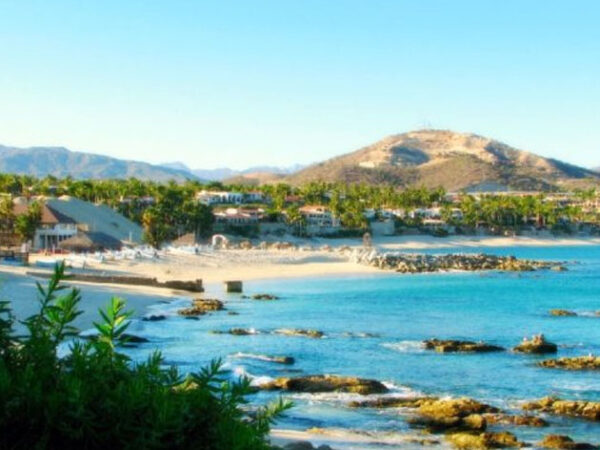 |
Playa Palmilla Beach Los Cabos in San Jose del Cabo Mexico
Playa Palmilla Beach Cabo in Los Cabos Mexico Located in the famous Los Cabos  Mexico Tourist Corridor, pretty close to San Jose del Cabo at km 27.5.
It is one of the most popular beaches in the region, being a traditionally family relaxing spot for years, has become the favorite spot for locals as well for tourists, it's beautiful white sands is a welcoming place to enjoy a great day at the beach.
Playa Palmilla Beach Los Cabos by the Sea of Cortez
The beach is very nice starting with there is a place to park your car, which makes it quite convenient if you are driving from Cabo San Lucas or San Jose del Cabo.
Playa Palmilla Beach Los Cabos is a quiet beach where you can rent beach chairs and umbrellas to be comfortably enjoying the panoramic views that offer towards the Sea of ​​Cortez and so apart from San Jose del Cabo.
It is usually advisable to visit in the evenings and relax enjoying a sunset with some delicious drinks or small sandwiches to accompany the visit.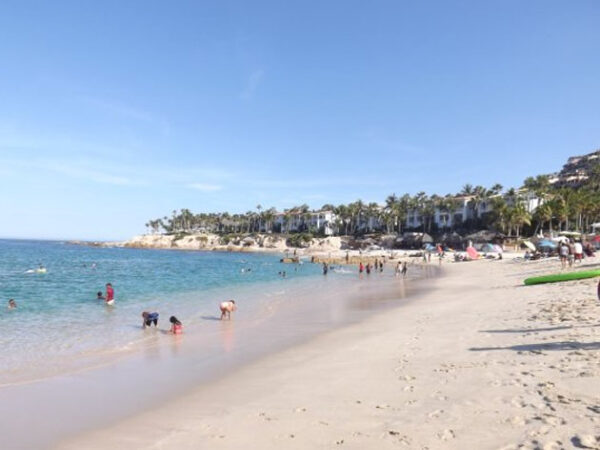 Visit Playa Palmilla Beach San Jose del Cabo Attraction
This beach near San José del Cabo acid a favorite place to practice various water activities due to the tranquility of its waters which makes it quite unfriendly with visitors and with the inhabitants especially from San José del Cabo.
You can practice fishing quietly either from the beach or in small pangas or boats that sail directly from there.
Depending on the season of the year you can surf safely and swim safely.
There are public services such as bathrooms and drinking water as well as shades to protect yourself from the sun when it is very strong.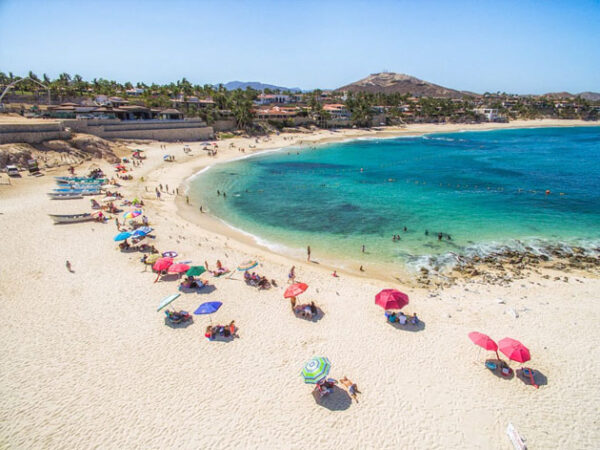 It has a swimmable beach that counts with a protected area separated from a section to launch small boats to the sea.
It is a great place for beach and sea activities, From swimming, snorkeling and fishing.
It's calms waters are always inviting to sit and relax in the shade and contemplate the beauty of the Sea of Cortez, and also a great point to spot whales from the beach, on season, mostly between November thru February.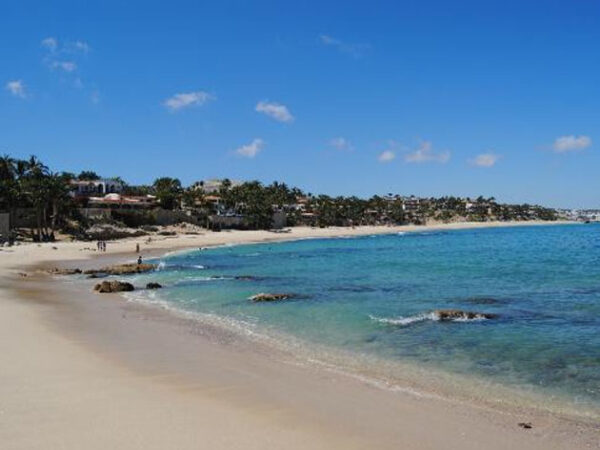 What to do In Palmilla Beach Mexico
It is advisable to bring your own prepared food as well as some items to enjoy the beach fully, such as snorkeling equipment, beach balls, towels to lie on the sand and enjoy a good day.
During the whale watching season you can get to see some whales pass by, and jump near the beach especially within the months of November to March.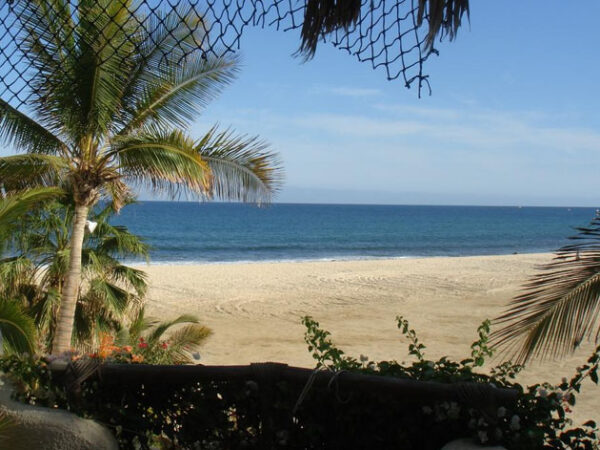 One of the best San Jose del Cabo Playas Mexico
Traditionally SJC as a almost as a fishing village, boats and pangas arrive at this beach during the morning, you can buy fresh fish in a place next to the parking lot.
This small bay is part of a dry riverbed, parking is available, and public transportation is a good choice, just ask the driver.
There is a place to rent kayaks, and snorkeling equipment, you can charter a boat or panga
to take a tour, or just try some fishing in the area.
Playa Palmilla Beach Cabo Map