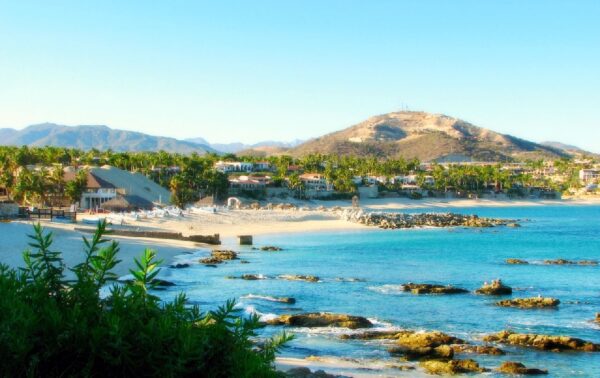 Beaches
Playa Palmilla Beach Los Cabos Mexico
|
Playa Palmilla Beach Los Cabos Mexico Located in the famous Los Cabos  Mexico Tourist Corridor
pretty close to San Jose del Cabo at km 27.5,
there is one of the most popular beaches in the region, being a traditionally family relaxing spot for years,
has become the favorite spot for locals as well for tourists, it´s beautiful white sands is a
welcoming place to enjoy a great day at the beach.
Playa Palmilla Beach Los Cabos Mexico
It has a swimmable beach that counts with a protected area separated from a section to launch small boats to the sea.
It is a great place for beach and sea activities, From swimming, snorkeling and fishing.
It´s calms waters are always inviting to sit and relax in the shade and contemplate the beauty of the Sea of Cortez,
and also a great point to spot whales from the beach, on season, mostly between November thru February.
One of the best beaches in San Jose del Cabo Mexico
Traditionally SJC as a almost as a fishing village, boats and pangas arrive at this beach during the morning,
you can buy fresh fish in a place next to the parking lot.
This small bay is part of a dry riverbed, parking is available, and public transportation is a good choice, just ask the driver.
There is a place to rent kayaks, and snorkeling equipment, you can charter a boat or panga
to take a tour, or just try some fishing in the area.