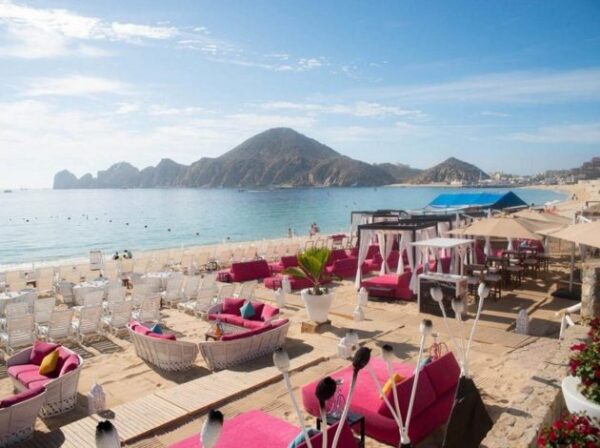 |
Playa el Medano Cabo San Lucas Mexico
Welcome to Playa el Medano Beach Cabo San Lucas, one of the top attractions in Los Cabos Mexico, the best Baja California Sur destination. This is in Cabo, the most family friendly and swimmable beach and also, the place to be.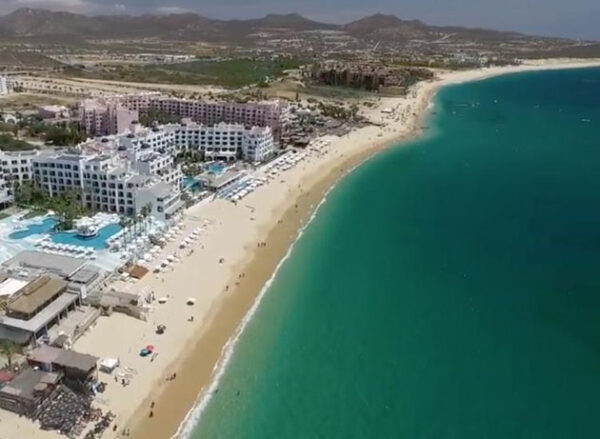 Thanks to Medano Beach, a great part of the success of this resort destination is what it is now. Every visit to Los Cabos, and specially to Cabo San Lucas, has the Playa el Medano as a part of the everyday itinerary.
Get to Medano Beach from Cruise Ship
This long beach that used to start from the very lands end of Baja, which some decades ago, they built the Cabo Marina, breaking it into Packers Beach (Playa Empacadora), then the Marina and at the other end, starts the Playa el Medano Beach Cabo San Lucas.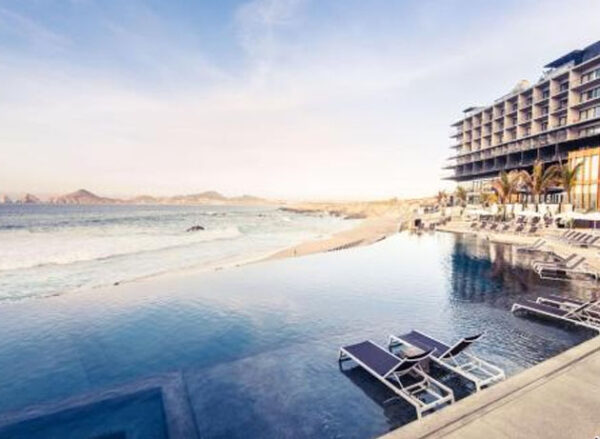 Which was the set for some of the first a traditional Resorts that the old Cabo had. Now there are lot of Beachfront Resorts at Playa el Medano Cabo San Lucas, one next to the other.
Los Cabos Playa el Medano Cabo San Lucas in downtown
Playa el Medano Cabo San Lucas starting by the Marina and just a few blocks of the downtown Cabo San Lucas, makes it convenient for almost any visitor.
At a walking distance from some local Attractions and Accommodations.
Hotels, Resorts and Vacation Rentals
It's location, along with the friendly and swimmable beaches, made a perfect spot for some if the best All Inclusive Party Resorts, and many other Family Resort developments, just a few steps from main Cabo.
And well, this beach extends all along the bay, until it reaches some big rocks, that separates this beach, from the Boulders Beach.
The best beach in town for you Cabo Vacations
As a family friendly and swimmable beach in Cabo, made this location perfect for your family and friends.
You can come anytime to enjoy of this great spot, bringing your beach towell and umbrella, some snacks and drinks for the day, not forgetting on bringing your own plastic bag to carry all your leftovers and trash, and it is always a nice gesture and appreciate to pick some others people trash.
There are plenty of Beach Clubs, Restaurants and bars to enjoy this Cabo Playa, from the very beach location, and inside of some of the nice resorts in the area.
A few beach clubs in site are some of the best choices, enjoying of the great Amenities they could offer for a great day by the beach.
Family friendly and swimmable beach in Cabo San Lucas Beach
All kind of accommodations are set along this sandy beach in Cabo.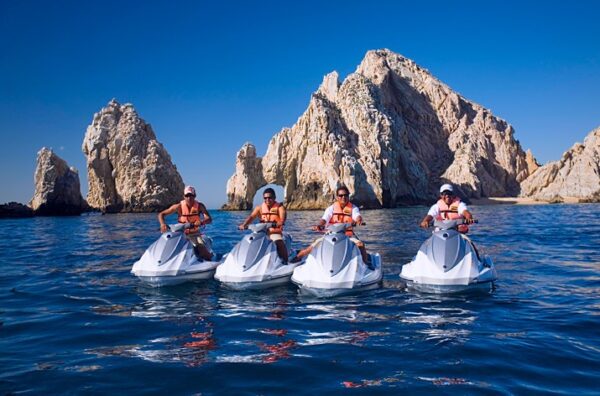 The perfect place for all your family, along with the great activities you could enjoy, makes this attraction by far, a must visit place while in Cabo.
Medano Beach Swimming

Snorkeling

Jet Ski Rentals

Kayaking

Paddle Boarding
Great Restaurants and Beach Clubs
You will have a great time whatever the plan is, from relaxing, sunbathing, swimming to eating in some local restaurants or partying in their beach clubs and bars.