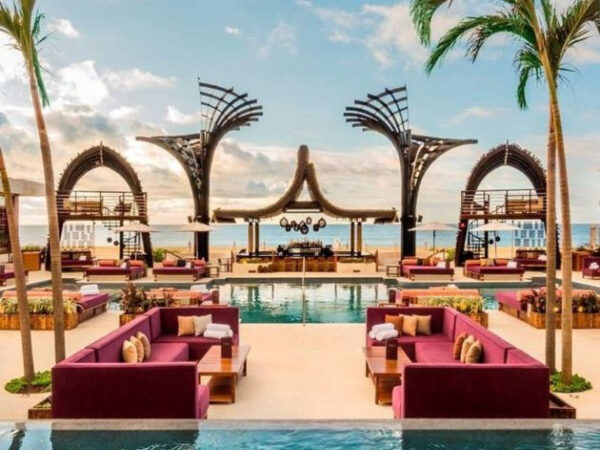 |
At Vidanta OMNIA Cabo Hotel in San Jose del Cabo Mexico
Overlooking the Sea of Cortez, OMNIA Cabo San Lucas is poised to create an all-day escape from the traditional and expected at the OMNIA Los Cabos Hotel.
The beachfront dayclub is arranged around a central pool with an array of VIP areas including two-story VIP bungalows with private infinity plunge pools, private cabanas and chaise lounges at OMNIA Cabo Hotel.
OMNIA Bech Club atmospheric environment weekdays will morph into a high-energy DJ-centric scene come week's end – collectively, providing a complete daytime party destination for the region.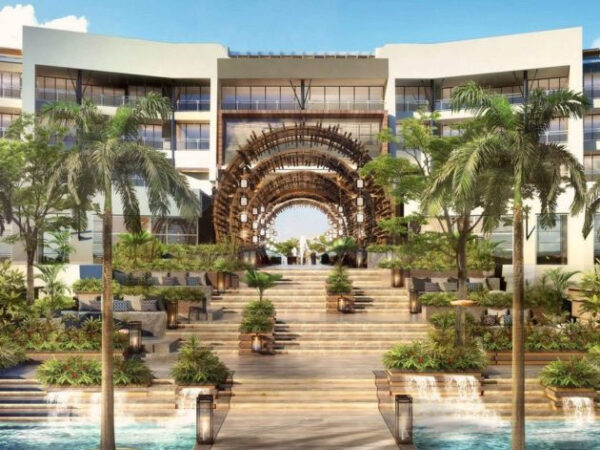 With a talent line-up of world-class DJs, OMNIA Dayclub Cabo will set a new standard of service and entertainment within Los Cabos and beyond.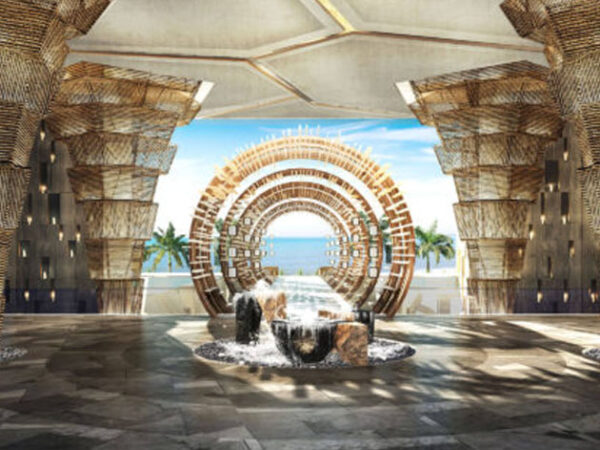 Vidanta OMNIA Los Cabos Hotel
Set in the OMNIA Hotel Los Cabos  at Vidanta Los Cabos Resort, a luxury and refined private Resort in one of the hottest tourist destinations.
Where you will enjoy utter relaxation as you sun yourself by the tiered pools or kick back by the oceanside fire pit.
Vidanta Hotel Cabo will be  the new host for the Hakkasan group bringing the style to Cabo.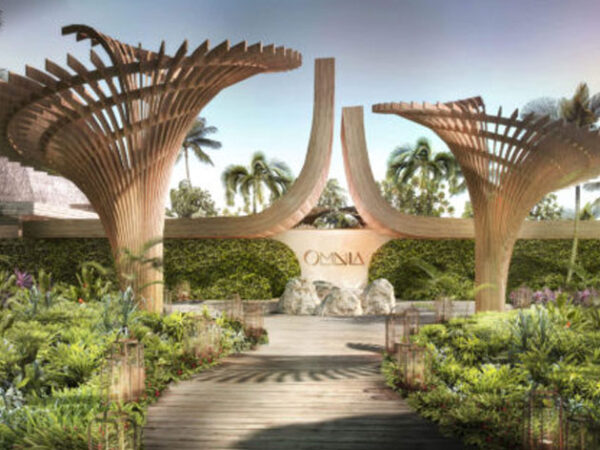 Best Los Cabos Dayclub Pool Party at Vidanta OMNIA Hotel Cabo
Bringing the lifestyle to a calm destination such as San Jose del Cabo which will mark a concept never seen before not even in Cabo San Lucas and the whole Los Cabos area, but the entire Baja California.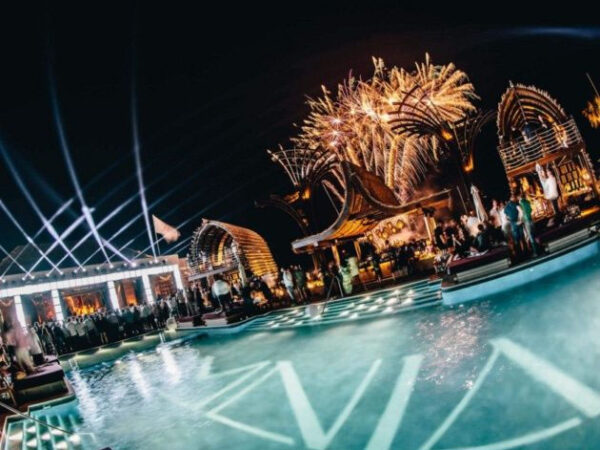 Omnia dayclub Cabo and the San Jose del Cabo Nightlife
Along with this Beach Club, will open three more concepts, the Herringbone Restaurant, Casa Calavera and The Shore bar will be a unique concept in the area facing the Sea of Cortez.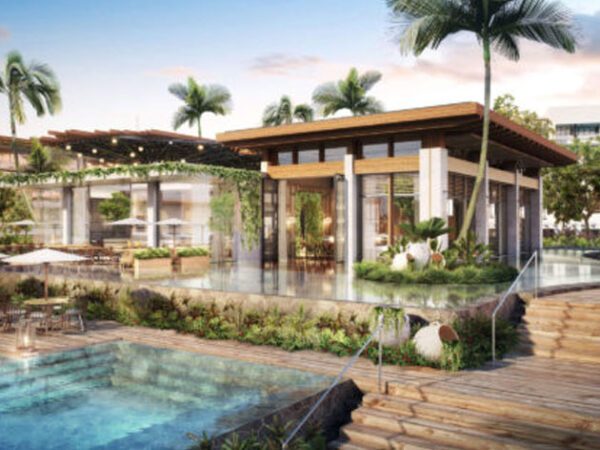 Herringbone Restaurant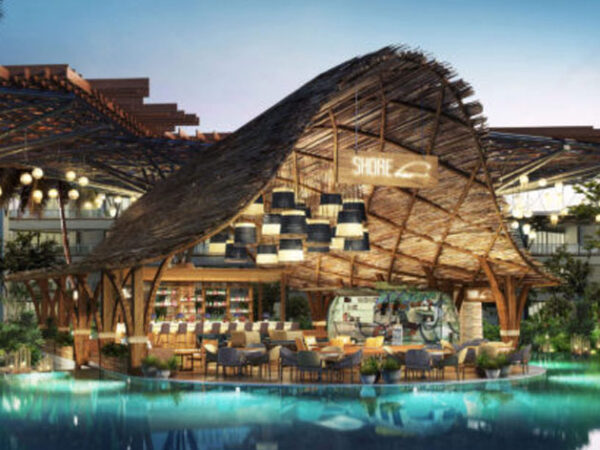 The Shorebar
OMNIA Beach Club Cabo Grand Opening
Having been inaugurated on February 24, 2018, it has marked a before and after in the entertainment of this destination.
It has been a constant success in which every week featured renowned artists, mainly world-renowned DJs who have been performing such as KasKade, Zedd, Calvin Harris, Steve Aoki, and many more than week after week they marked the beginning of the weekend and party in Los Cabos.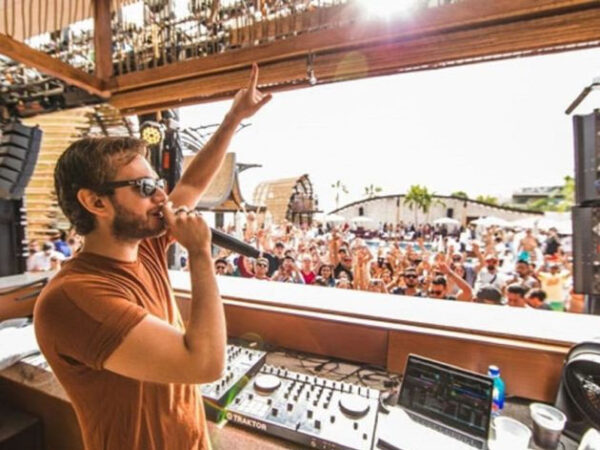 OMNIA dayclub Los Cabos Events in San Jose del Cabo
These events since its opening have had full sale even without importing the prices of the entrance tickets as well as their bottle services.
To be aware of your calendar of events we recommend you follow your Instagram account to learn more about future events, promotions, dress code that being in Los Cabos as it is somewhat relaxed Generally short and t-shirt, and the line up of guest artists will be presented coming soon.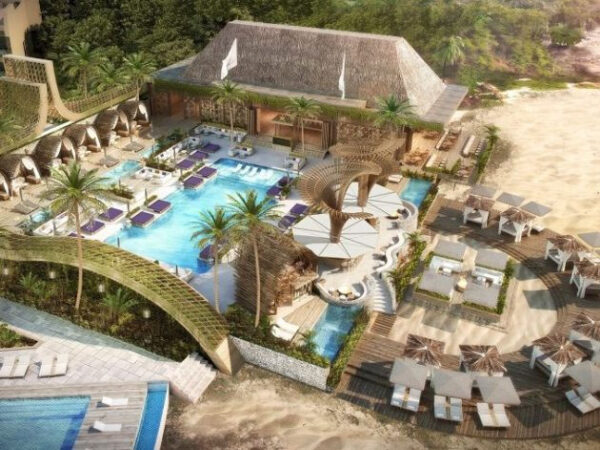 Omnia Cabo San Lucas Los Cabos Location
This day club on the beach is housed at the OMNIA Los Cabos Hotel that is Grand Mayan hotel in Los Cabos, located on the San Jose del Cabo side a few steps from the Estero, and very close to the historic center.
It is located in front of the beautiful sea of ​​Cortés, in which if you are staying in this Resort you can enjoy its sunrises that are beautiful, or better yet be able to have a good sunset in this beach club.
In this place the party begins at 11 in the morning, and ends practically when the sun is hidden, that's when it's the turn of the nightclubs of Los Cabos.
This OMNIA Vidanta resort, or as many know it already Vidanta Los Cabos Omnia Resort Cabo San Lucas, has been transformed from what was originally a luxury accommodation specially thought and preferred by families, as a place of relaxation and tranquility by the Sea of ​​Cortez, and has now been transformed into one of the resorts that offers one of the best parties, if not the best, pool party in Los Cabos.
Since its opening has presented events all of their weekends, with well-known artists, which have attracted the attention of all people who usually go to Cabo San Lucas to celebrate.
This OMNIA Hotel Cabo is totally private and only members of life vacations have access, but at the moment you can be invited by some of its members to enjoy this new Omnia Resort Cabo San Lucas, and thus you can enjoy all the amenities that the hakkasan group has in this place, to be enjoyed from morning to night in the style of Hakkasan.
Vidanta Los Cabos OMNIA Beach Club Map