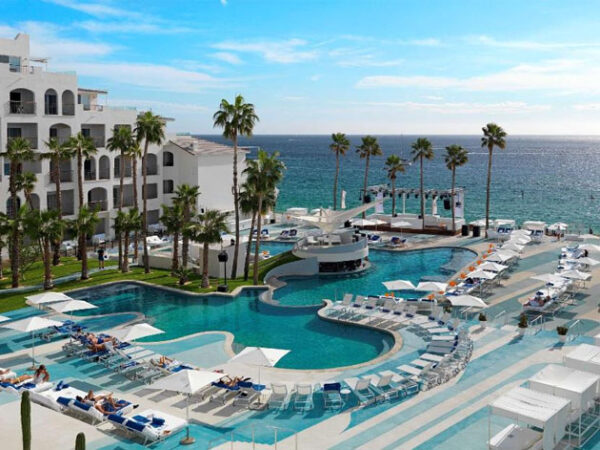 |
Set in the hottest and privileged spot in Los Cabos is Me Cabo All Inclusive Resort host of the best Me Cabo Pool Party in Me By Melia Cabo one of the best all inclusive resorts on Medano Beach.
The Best Me Cabo Pool party at Blue Marlin Ibiza Cabo
Reflecting the Contemporary style and Extravagance of the Me family, a perfect pair with theME by Me Cabo By Melia and Medano Beach and it´s turquoise waters of the Mar de Cortes.
Me By Melia Cabo Best All Inclusive Resort In Cabo
Is ME Cabo all inclusive?
Yes, combining a great service, great beverages and great food on one of the best beaches and the best weather along with great music.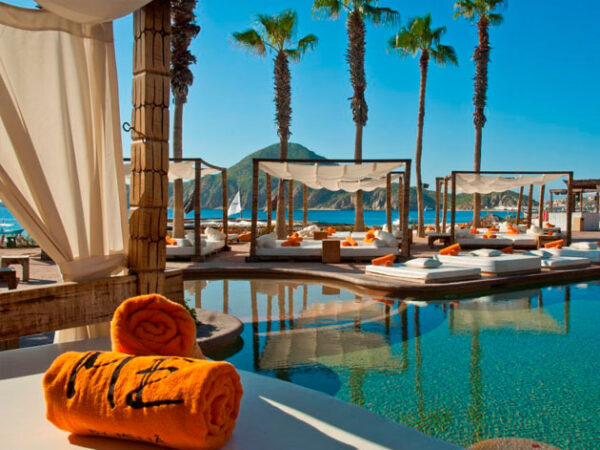 This destination have been famous from being a great place for party, and well, the choice of a great accommodation for that is always a good choice.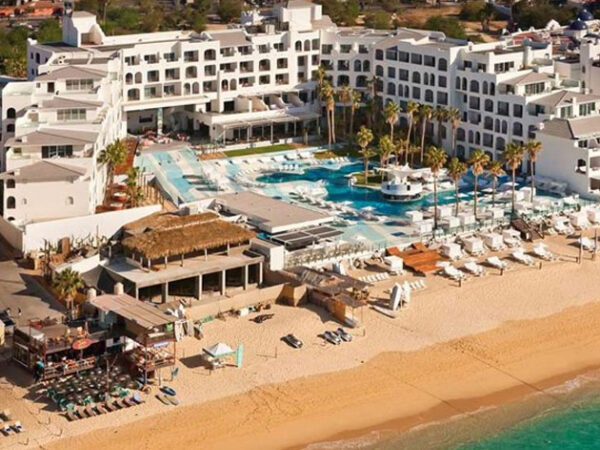 Don't get me wrong, you can party all day long at a nice day beach club, and then go all night long clubbing or doing some bar hopping.
Those are just a few ideas… then go back to your lodging and have a restful sleep to recover.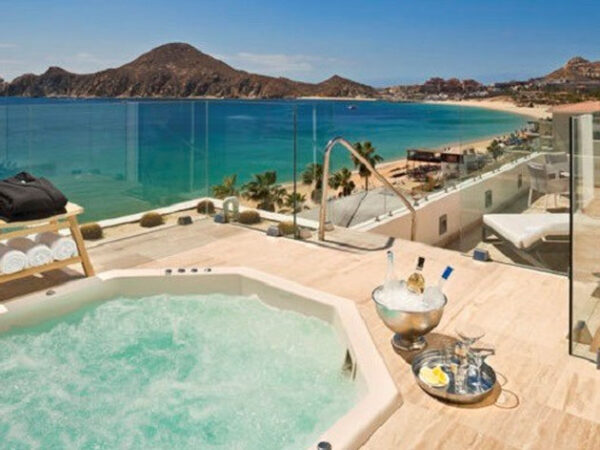 All Inclusive Party Resorts in Cabo at Me Cabo By Melia
well, pretty much this days, hotels and resorts offer you great insulation from the outdoor noise just to relax.
But more and more people like to stay in places where the main spot for party is, call it convenience.
Then, most of the party resorts and hotels are very popular, and they become "the place to be" in this destination.
Places where definitely want to stay or just hang around.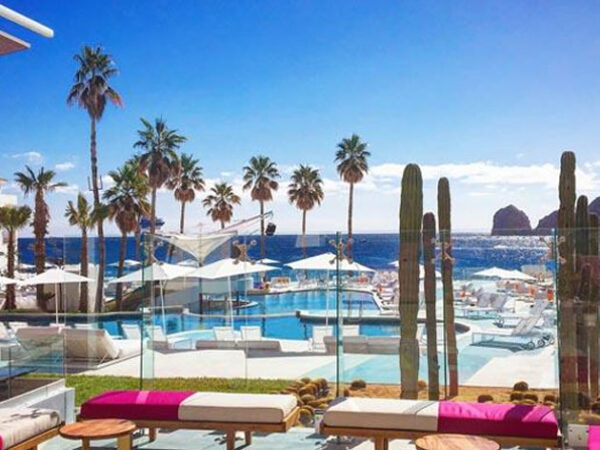 Where all the party options are available from early morning… well about 10 or 11, when after enjoying and resting from a nice breakfast or brunch, set the perfect time to relax by the pool, which it will be accompanied by some great music and snacks and drinks to enjoy the day with a nice and beautiful beach and ocean view.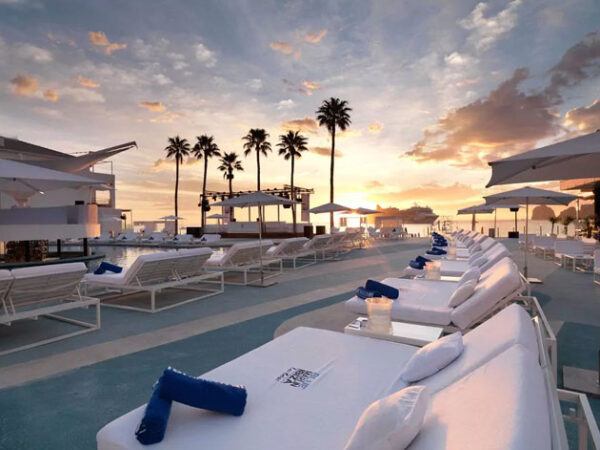 Me Cabo Pool Party at Blue Marlin Ibiza Cabo
A great Resort and a perfect location makes the recipe for a perfect  ME Cabo pool party.
Me by Melia Cabo knew it since its opening, so one of their main goals was to provide a perfect pool party experience.
Hosting the best pool party on Medano Beach bringing the hottest events bringing fun and style.
Here you will have the chance to be in the coolest events in town setting the best place under the sun in Cabo.
The former and nice Nikky Beach, now has the best beach day club in town and also the best nightclub with all kind of special events.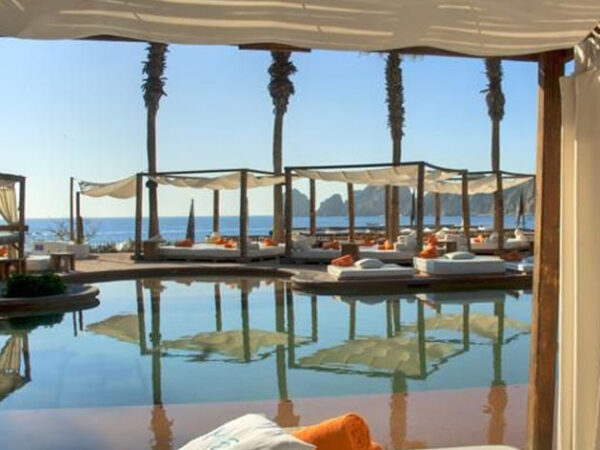 Me Cabo Day Pass
If you are not staying in the Me Cabo by Melia, get your day pass.
Nikki beach Cabo Reopening
This Cosmopolitan concept popular around the best destinations.
Made it's home at Medano Beach for years.
Until the Resort was heavily damaged for hurricane Odile in 2014 then it turned into the brand new
Blue marlin ibiza Cabo
Just a few steps from almost everything. Hosting one of the best beach clubs in the Baja Peninsula, Blue Marlin Ibiza is a place where the sound of the beats and party sounds all day and all night, just a place to see and be seen, often preferred by hip Artist, Hollywood stars and VIP´s.
This new spanish concept took the place left by Nikki Beach in 2016.
Just a few steps from almost everything. Hosting one of the best beach clubs in the Baja Peninsula,
Me Cabo by Melia Reopening
Starting fresh and strong with new beats. New events and special guest, bringing back the spotlight to Medano beach.
Easy to cool off the beats in the best swimmable beach of cabo just a few steps across the sandy beach.
Los Cabos San Lucas Downtown is just a few steps, all the shopping, the best restaurants nightclubs and bars, just a walking distance, strategically situated and easy accessible at anytime.
Featuring the Me By Melia Cabo Loft Suite, Aura and Vibe Rooms
An adult oriented paradise with rooms and suites Boutique style with hip commodities, contemporary and fashionable decor, all these to be the best destination in the area, designed to impress.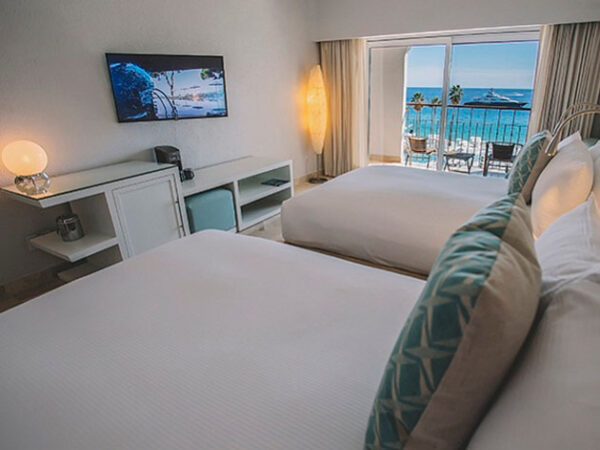 Me Cabo All Inclusive Package
Nice pools and gardens and great selection of music for your delight along with the best snacks and food at the while you rest at the lounge chairs in the shade.
In a few words, it is a very good accommodation, with top of the line services and a great location.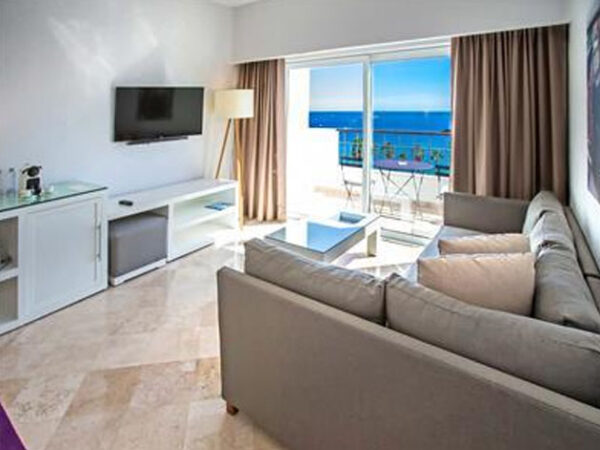 Bachelorette Party Getaway Packages
An always welcoming vibe from the staff as a great value.
the mix of the beautiful decoration enjoying great cocktails and delicious food a la carte in this Me Cabo Hotel All Inclusive
Me Cabo All Inclusive Resort Spa
This resort has been all time a referral for luxury and style, a brand characteristic from this hotel chain.
To match this resort you need a place to party and well as relax, having the YHI spa, a perfect Me signature with world class treatments and hydrotherapy, workout space and relaxation center.
Just a great complement to your vacations,with full list of services to treat yourself as you are used to.
Me Cabo All Inclusive Party Resort Map