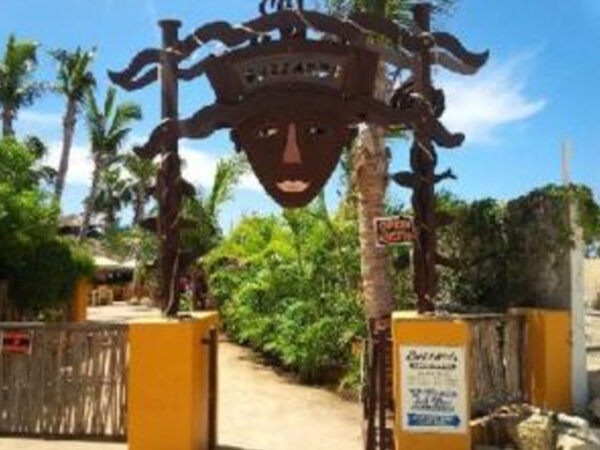 |
La Fonda Hotel Baja Bed and Breakfast Located in the East Cape or Cabo del Este, that sounds far but is close to the San Jose del Cabo Area.
La Fonda del Mar Bed and Breakfast Los Cabos
This bed and breakfast has been built with a eco environmentally friendly in mind, it is all solar powered and is one of the perfect choice for a very relaxed and calm vacations, very much apart from the crowds and the party zones. Just a little taste of the Old Cabo Baja.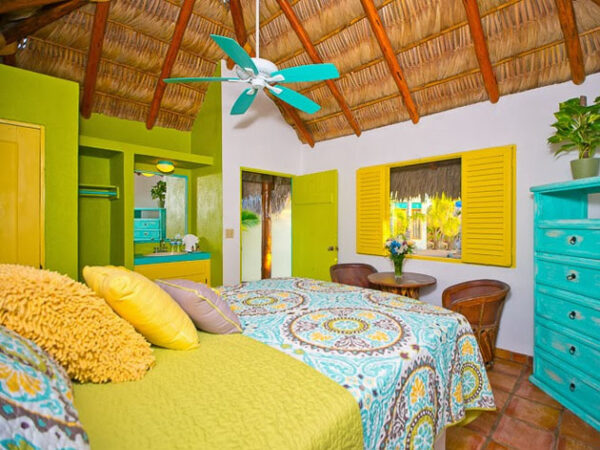 La Fonda del Mar Bed and Breakfast Los Cabos
Just a few minutes from the old fishing village of La Playita, that now has become adjacent to the Puerto Los Cabos and all the new developments around
In case of wondering how far from many other popular spots and places in Los Cabos, the closest city of Cabo San Lucas and it's famous arch right where the Pacific Ocean meets the Sea of Cortez is just 30 Minutes driving down the Tourist Corridor,
and about one hour from Los Cabos San Lucas to Todos Santos Baja by one of the most beautiful and scenic roads in the area.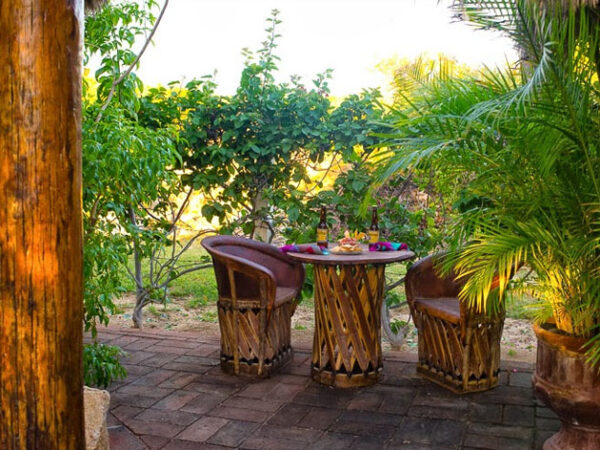 Counts with some cabanas that will be more than enough for your you time, all those small casitas are palm roofed as in Mexico call palapa,
a very traditional and eco fresh option to the regular roofs, all this in the middle of a nice garden with great views of the Sea of Cortez .
Buzzards San Jose del Cabo
Accommodation prices includes breakfast for two persons at the Buzzards Bar and Grill that happens to be part of this retreat.
You can enjoy it during the regular breakfast hours, check upon arrival about breakfast schedules.
Note that bar closes on Sundays at 2:30 pm and there is no food or bar services after closing.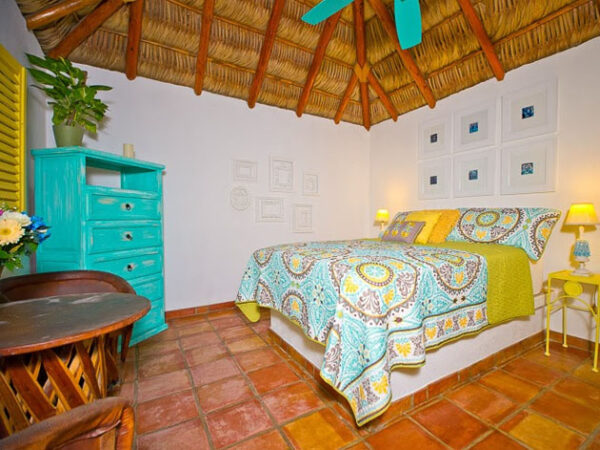 Bed & Breakfast La Fonda Hotel Baja California Mexico
Cabanas have some nice garden views and ocean views from almost anyplace of the property, cooled with ceiling fans,
some have half bath, that is just toilet and sink, some casitas share shower facilities.
Some count with Queen size bed, other have double and twin beds. we recommend to Check all this details
while you make your reservation, to better accommodate you.
La Fonda Hotel Baja Map