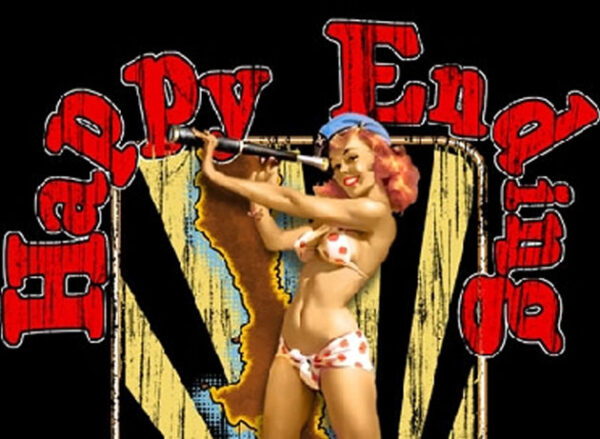 |
The Happy Ending Bar Cantina is one of the best Bars in Los Cabos Mexico
Enjoy of the best popular music to keep the beat all day and night, stripper poles as we mentioned and Satellite TV, come watch andy NFL, MLB or ESPN. There are pool tables available all the time.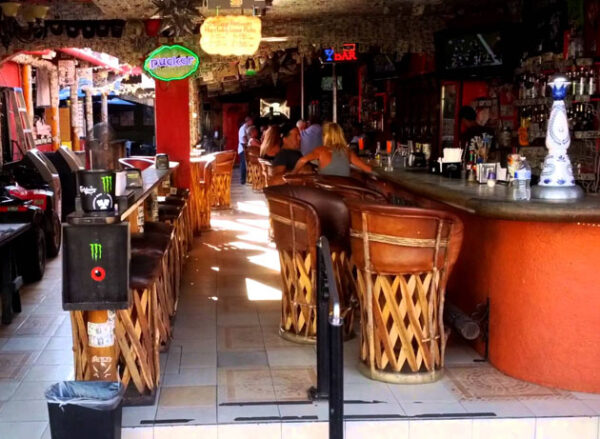 Happy Endings Bar Cabo San Lucas  is established in one of the most importants ways in the City, right on Marina Boulevard just a few steps from the Cabo Marina lies one of the happiest places in the lands end in the Baja Sur in one of the coolest and famous clubs and bars strip.
One of the facts that it has become a real success it is in some point by its location, it is really at walking distance from all the major and well known spots in the downtown area, a few meters from Plaza Bonita, a few more from Plaza Puerto Paraiso and a few meters from the world famous Cabo Wabo.
So probably thinking as location location location as a main factor but it is not. It relaxed atmosphere from a place you feel entirely welcome at anytime you get there, offering an honest and warm service and no rip off prices, makes this place a must for tourist as well for tourist.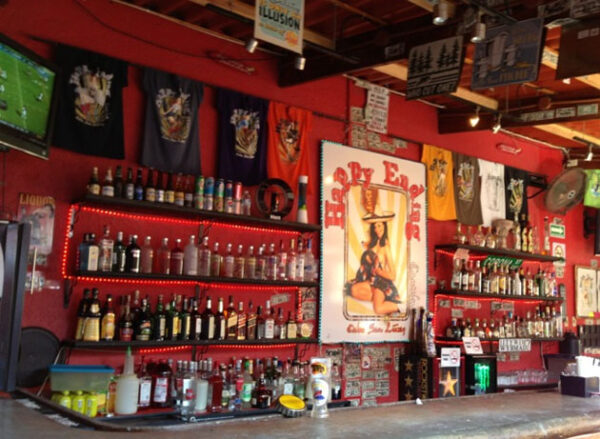 The Happy Ending Bar Cabo a fovorite spot
It has been said that is rated as the Cabo's Best Bar and Best Bar in Cabo, well just make a visit and check by yourself.
Along with the great service, they offer free WiFi and free phone calls to up 60 countries at any time, now you have the chance to call your loved ones and tell them how good are you in your vacations, right from the best Cantina, take a picture and post it right away or just update your status in any social network you like, to make the world jealous.
Here you will find all time great prices and promotions, so take a shot of tequilas and mexican beers including Corona, Pacifico, Victoria, Modelo Especial, Negra Modelo, Corona Light and Bud Light, they serve also food with the best quality and made with the vest fresh ingredients, you can taste local Mexican specialities like Carne Asada Tacos, Burritos, Hot Dogs and Hamburgers, they offer food from opening to late night, so stop to grab a bite at anytime
just for fun, they have two full service bar and a Quickie bar, the first two fully stocked and with a dancing pole in case you feel in the mood to show your dancing skills to the world.
Keeping with the sportsy side of the Cantina, here is established the Beer Pong Headquarters of the Baja Division of the Mexican Beer Pong League, it is the only place in with a 14 regulation size Beer Pong tables fully functional everyday between 10:00 am and 3:00 am so come a train while in vacations.
The Happy Endings Bar Cabo San Lucas Map