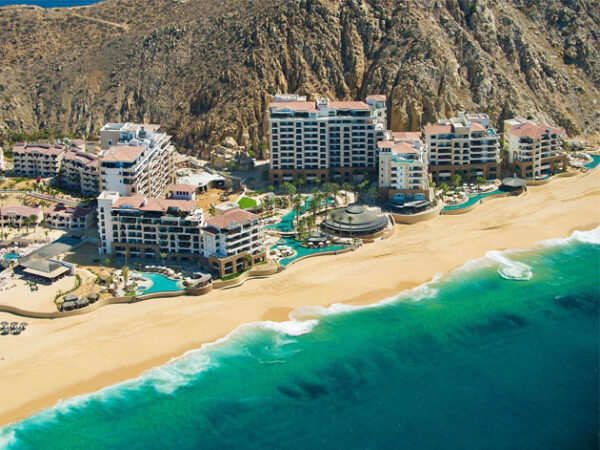 |
Solmar all inclusive resort and beach club
Celebrate the spirit of Los Cabos, immersed in Baja's spectacular beauty, at Solmar Resort All Inclusive Los Cabos, and enjoy of the great Grand Solmar Meal Plan.
Pacific ocean views and rolling waves welcome you to a setting perched along the coast. Majestic granite cliffs shelter the resort from the outside world, while the sights and sounds of vital  Cabo San Lucas wait just a short stroll away.
Seek solitude in spacious, suites with full kitchens, and balconies overlooking the Pacific. Submerge yourself in refreshing pools and sip drinks at our swim-up bar.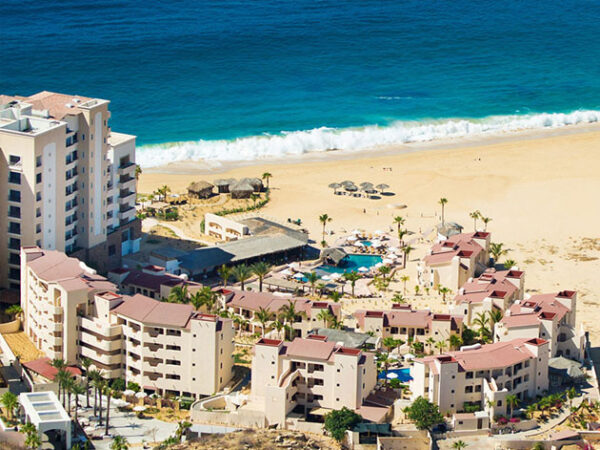 Blissful spa experiences invite you to channel the spirit of Cabo San Lucas and find your balance. Savor authentic Baja cuisine in our restaurants. Whether you find yourself seeking adventure, relaxing walking on beautiful beaches
A very fun accommodation to stay in which you can enjoy beautiful nights accompanied by pleasant music with a view of the Pacific Ocean, accompanied by the soft sound of waves and moons lighting the place making this destination a heavenly place.
The location at the tip of Baja California makes this place a one-of-a-kind location that will now be accompanied on your all-inclusive plans where you can enjoy your food drinks at a fairly reasonable price, you will receive the attention and service of your friendly staff that he works in this place, and that will make him feel welcome with the warmth of Mexicans.
This place has been for years the traditional place to stay with friends and family being one of the best places par excellence to relax and rest for many years ago when out was not what it is today.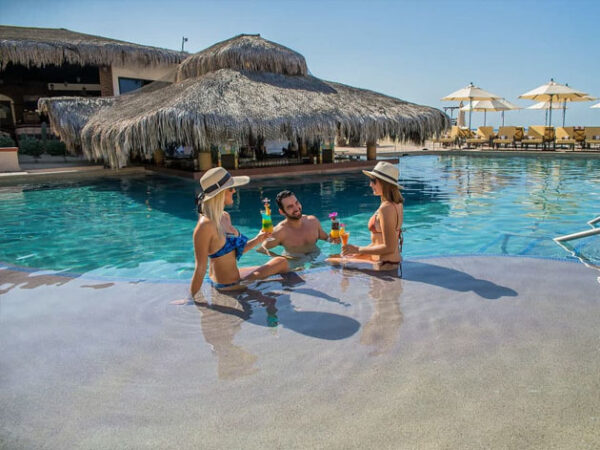 Solmar Resort All Inclusive Los Cabos Amenities
Enhance your Los Cabos experience with a resort package from Solmar Resort. Whether you're visiting for a relaxing spa getaway, a destination wedding, a family vacation or a romantic escape, our tempting specials let you play in paradise, with luxury suites, freshly prepared, authentic Baja cuisine, and therapeutic spa sessions at the ocean's edge.
Solmar Resort Cabo San Lucas Accommodations
Enclosed by the majestic granite cliffs of the coast, Solmar Resort offers unrivaled privacy and tranquility at Land's End. In spacious suites, featuring kitchens, marble floors, granite countertops and fine linens.
Let the sound of the coast sweep you away, as you lounge in cool breezes on your private balcony.
Drift into a peaceful slumber on a plush king size bed and soothe your body in the hot waters of your Jacuzzi tub. A study in our suites are your personal paradise in Baja.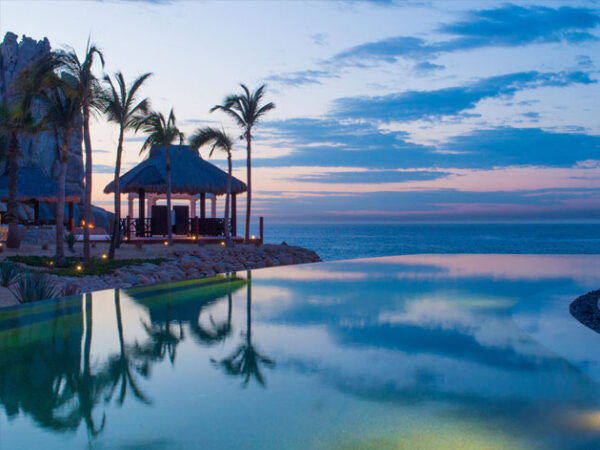 Luxurious Solmar Resort Cabo All Inclusive
The luxurious accommodation Grand Solmar Resort Cabo San Lucas at Land's End Resort & Spa features stunning views over the Pacific Ocean from the private terrace.
The resort includes 3 infinity pools and several hot tubs
Cabo San Lucas Country Club is just 3 km away, while San Jose del Cabo International Airport is 45 minutes away by car.
Free parking is available on site.
This hotel ranked among the top 100 Hotels & Resorts in the World.
Solmar all inclusive resort and beach club Features
Grand Solmar Land's end Resort & spa all inclusive features studios and suites decorated with hand-crafted furnishings.
All accommodation comes with a kitchen, lounge area and flat-screen TV.
The spa offers innovative health and beauty treatments, and massage services can be enjoyed on the seafront.
The hotel also has tennis courts and a fitness centre.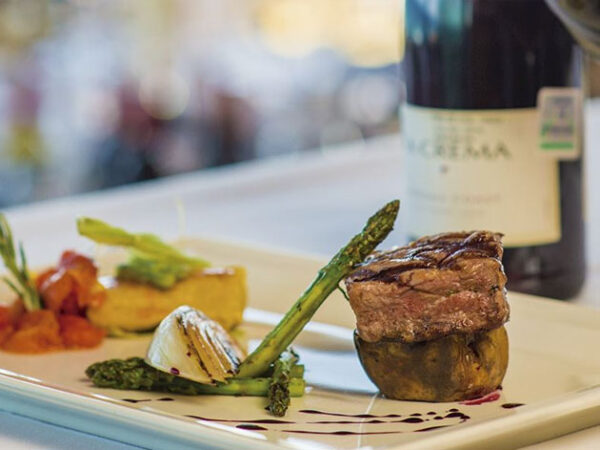 Enjoy to the All Inclusive Grand Solmar Meal Plan
A continental breakfast can be ordered to the room each morning.
The resort has a buffet and à la carte restaurant, with ocean views.
The meal plan has become, over time, something of the most favorite when you visit this particular destination at this Resort.
being able to enjoy an excellent plan with the drinks and meals included and thus be able to relax a little more during the stay in this accommodation.
The success mainly lies in the convenience that this plan provides, since all the guests upon arrival have an exact idea of ​​what awaits them and in advance to taste what they will find in Los Cabos.
Thus in this way the only concern for the guests was to enjoy the facilities, the views, and the relaxed atmosphere that is enjoyed in this tourist destination.
It is a fairly complete plan and may be inconvenient for many people, but it is to take into account how easy it is to enjoy the holidays without having to worry about this detail of where to eat and what to drink when everything is covered.
In question to what would be the price it is very convenient to indicate the type of plan that is going to be requested, and that based on that, the quantity as well as the convenience of the price varies, day of days the possibility of discounts is greater.
It is advisable to consult from the moment the reservation is made, to know if the plan is suitable for you and that it is available at the moment.
Currently this meal plan includes all the restaurants that are in the place and offer dishes from regional Mexican food, to favorites American dishes and continental equipment.
As well as the bars that are next to the pool offer a variety of snacks and drinks that will be something special during each day of your vacation.
This meal plan includes theme nights that are held every night in this accommodation which vary according to the theme, from Mexican night, Mediterranean style, waves specialties of the sea food.
This meal plan is quite complete and covers basically any type of food of the most popular around the world.
Solmar Resort All Inclusive Los Cabos Map
Source: solmarcabosanlucas.com