|
Best Restaurants in San Jose del Cabo at Koral Center Los Cabos
El Merkado Los Cabos in San Jose del Cabo is a trendy concept that explores the best of Los Cabos Mexico's culinary offer in a unique environment that meets the latest advances in technology with ancestral mexican gastronomy.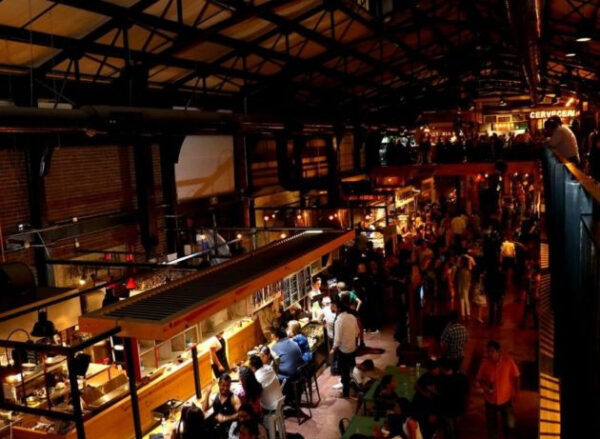 El Merkado Cabo in San Jose del Cabo
Paired with an European influenced architecture El Merkado Los Cabos merges with authentic mexican colors, shapes, and flavors.
The Office Cantina

Carretera Transpeninsular km. 24.5

Carbon Cabron

Palmilla Tourist Corridor carboncabron.com

El Pancake House

Tourist Corridor elmerkado.mx +52 624 688 6751

Oyster Bar Los Cabos

+52 624 688 6761

Gyaros El Merkado

Tourist Corridor +52 624 688 6733

Pan di Bacco – Merkado

Tourist Corridor pandibacco.com +52 624 145 8077

La Carreta Los Cabos

Tourist Corridor lacarretaloscabos.com +52 624 164 0260

CABO BBQ

Tourist Corridor+52 624 688 6721

Ground Burguers

Tourist Corridor

El Beer Shop

Rancho Cerro Colorado Tourist Corridor Palmilla +52 624 108 2877

Ufficio Cafe

Tourist Corridor pandibacco.com +52 624 688 6753
Gathering the best chefs in Cabo and its surroundings, we bring to you a vast gastronomic offer that will delight your palate while supporting the community and fomenting a
healthy lifestyle
.
No more wondering where to go when eating out, or where to buy the secret ingredient to a fabulous new recipe, come and visit El Merkado Los Cabos and find out what it's all about.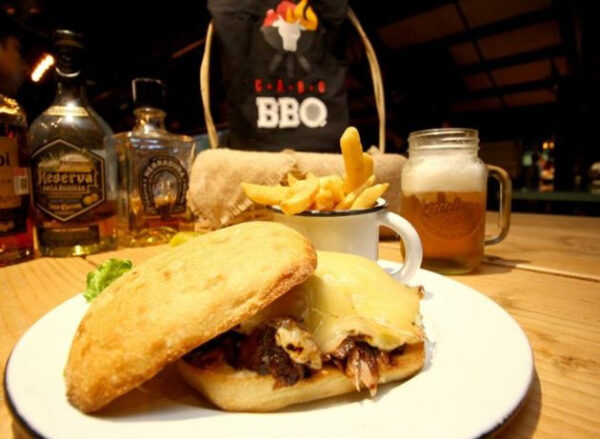 El Merkado Cabo has some of the best Restaurants Los Cabos
This place has several of the best restaurants in San Jose del Cabo, and in Los Cabos, looking for a way to get a little closer to visitors, they have established themselves in this new concept in the region, and thus be able to provide that quality that distinguishes them, and that thanks to the preference of visitors and regular customers, they have made some successful restaurants.
Los Cabos is separated from the rest of the Mexican Republic, and the great gastronomic culture it has.
but thanks to these restaurants and bars it has been approached so that you have at your disposal a little of what Mexico and the world can offer with a great variety of restaurants, with different styles and cuisines.
El Merkado Los Cabos at Koral Center San Jose del Cabo
Located at Koral Center in the Tourist Corridor between San Jose del Cabo and Cabo San Lucas.
Close to Cerro Colorado, a easy drive by the scenic road from San Jose, passing the Palmilla Shops.
Gathering the best chefs in Cabo and its surroundings the community and fomenting a healthy lifestyle.
Let yourself go with the soothing aroma of ground coffee, find the best fruits and vegetables in town, organic sweets,
artisanal soaps, the freshest fish you can imagine and unique creations from the talented chefs we reunited under the same roof.
Koral Center Merkado Los Cabos close to Cabo San Lucas
Without a doubt Koral center, that is actually located a few miles out from main San Jose Downtown and Hotel zone,
it is also a few more miles away from Cabo San Lucas, but it worth the trip.
Most of the great restaurants that are located in Cabo, have their own branch in  this location.
This innovative concept in the area have been a great success where most of the successful businesses decided to participate.
This trend of great markets are very popular in major cosmopolitan cities through the world, and Los Cabos are
stepping into that way too.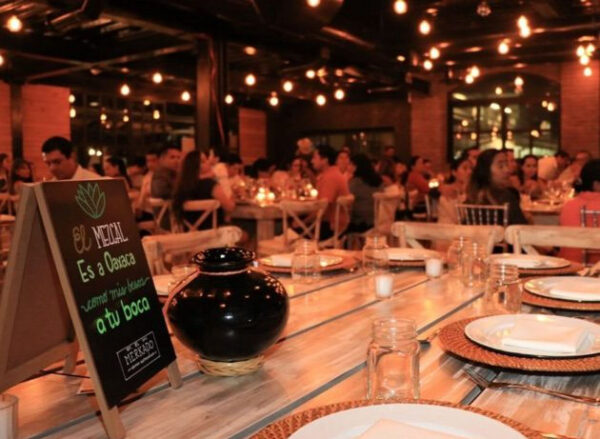 Best Mexican Restaurants in Los Cabos
With a tradition and roots of many generations ago, many of the best Mexican restaurants that can be found in the country,
and especially in the destination of Los Cabos, have been established.
Several Mexican restaurants have established themselves in the merkado of Los Cabos,
bringing their particular style and cuisine closer to visitors in this new concept that hosts multiple culinary options.
Many of these restaurants, you can remember having seen them in the main places of
Cabo San Lucas and San Jose del Cabo, and now they are also in this place.
Knowing that it would look for the best traditional Mexican food, a variety of traditional
Mexican food restaurants have been established, offering a great variety according to their places of origin.
Since, not all Mexican food is the same throughout the republic, and varies from region to region and
from state to state, thus achieving one of the greatest cultural mixtures, gastronomically speaking.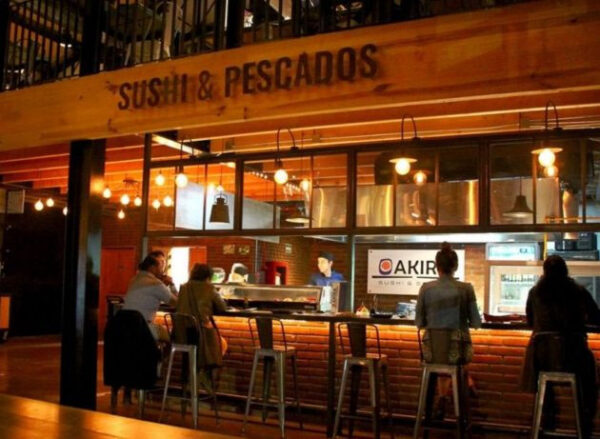 Best Sushi in San Jose del Cabo
Los Cabos counting on the Sea of ​​Cortez, and the Pacific Ocean, offers a great opportunity to taste
the freshest sushi dishes, with the catch of the day, making the experience of trying sushi in
San José del Cabo, and in Los Cabos, an opportunity that should not be missed.
and so try a little of what this destination and its beaches and seas can offer.
Currently, Los Cabos has several Sushi restaurants that are more recognized and awarded, so the quality
of the dishes and products is unbeatable.
So come and let yourself be pampered by the most experienced chefs and chefs in the region.
Visit Koral Center Los Cabos and the MerKado Cabo
Take the time to come, and spend a pleasant time with your family, friends, and loved ones in this small
shopping center, in which besides being able to enjoy a good meal, you can buy the best products for your kitchen.
In addition to being able to attend and participate in the different events that this place offers,
to enjoy a pleasant afternoon or an evening, accompanied by a rich glass of wine or a delicious coffee along with a piece of handmade bread.
El Merkado Los Cabos Map
For more events and news visit El Merkado Cabo
Transpeninsular Highway KM 24.5.
Cerro Colorado. San José del Cabo, B.C.S.
+52 (624) 137 9834
info@elmerkado.mx
Monday To Sunday 8:00 Am To 11:00 Pm