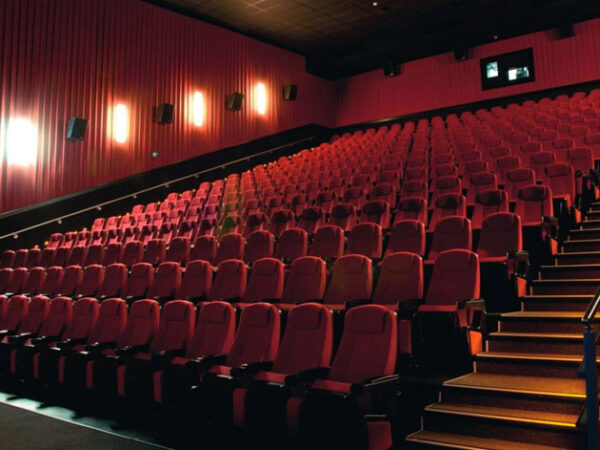 |
Cinemex Los Cabos Movie Theatre at Puerto Paraiso Mall

Right in the hearth of Cabo, Cinemex Cabo San Lucas & Cinemex Platino Los Cabos is one of the Cabo San lucas Movie Theater, this Movie theatre was once formerly known as Cinema Paraiso, many folks that have been coming from years ago may remember it.
Then it was transformed into what a great upgrade and it is located in the beautiful and recently renovated Puerto Paraiso Shopping Mall located in the third floor, easy to get there if you follow the electric stairs next to the Harley Davidson store entrance, At this moment, this cinema is part of the Cinemex chain, they have the most recent and popular Movies in Cabo San Lucas, do what many vacationer do and enjoy it.
Check Cartelera Cinemex Cabo san lucas here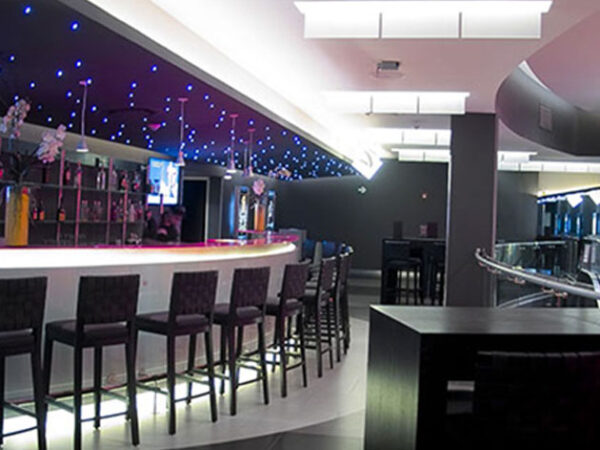 Movie Theater Cabo San Lucas at Puerto Paraiso Los Cabos BCS
The VIP Platinum area at the Cinemex Cabo San Lucas Platino, consist of halls with very comfy and reclinable chairs, leather covered and also have a at your place service you can personally order snacks right to your very place, just like bar or restaurant style such as popcorn, soda, pizza, baguettes, candies, nachos and even beer and wine with some of the most comercial brands as well as some premium too.
Cinemex Puerto Paraiso Cartelera Platino Cabo San Lucas here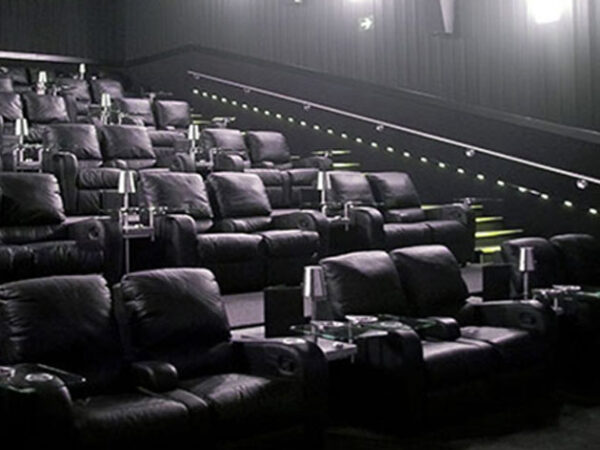 Cinemex Platino Cabo San Lucas Movie Theatre
Cinemex Los Cabos is part of one of the largest movie chains in the world.
This company have brought the seventh Art to the people in Mexico.
There are many multiplex Cinemex style like stadium, there are a 100% digital where the sound quality  making one of the best entertainment spots in the area.
If you find yourself taking a break walking around this Cabo Mall and shopping for some goods or souvenirs.
Walking around Cabo Shopping Mall in Cabo San Lucas
Walking by the Luxury Avenue , or coming from the Marina Take a break from your vacations, or perhaps you just like to catch up with the latest Cinemex Movies at the Puerto Paraiso Cinemex Cabo San Lucas.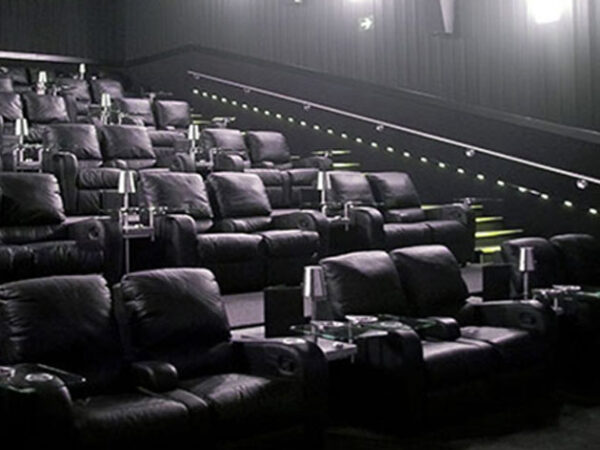 Check Cabo Movie Theater English  Cartelera
Plaza Puerto Paraiso Cinemex Cabo San Lucas Platino
Check the "Cartelera" on it's Cabo Movie Theater English website to see Cinemex Cabo San Lucas movies, showtimes, listing and reviews, promotions and more.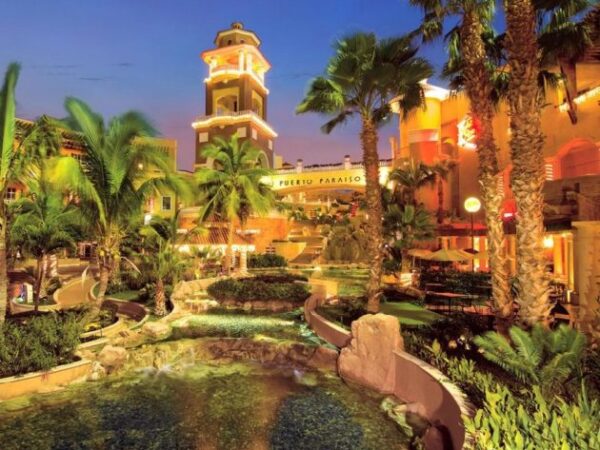 Los Cabos Shopping Mall in Cabo San Lucas
When you are visiting Los Cabos, you can reach the shopping center of Puerto Paraiso that is practically in downtown area, it is the great opportunity to go shopping in search of souvenirs, to go buy a coffee or even go to eat something in its food court section and watch a movie you won´t miss the new releases that have just come out.
This place attracts many tourists who, apart from going on holiday, like to go for a leisure trip or going to buy something for themselves or their relatives.
Puerto Paraiso Mall Parking
It is a quite convenient place especially because it has a large parking area so in addition to the easy access, you have the opportunity to take your car and leave it in a safe place, so now you can enjoy and distract at Cinemex Cabo San Lucas.
Walking in this Shopping Mall center you can also see the new offers in Real Estate, the Puerto paraiso Residences that together with the luxury Shopping section called Luxury Avenue Los Cabos comes to complement its lifestyle That many enjoy.
In addition to jewelry and luxury brands and clothing stores recognized around the world, one can find ample offers to try something different in the destination, either restaurants and bars, plus it has a casino to entertain a while.
Many people wonder where you can park, usually when you visit that part of Cabo San Lucas, that is next to the Marina, it is very convenient as well as cheaper to park in Puerto Paraiso, it will be safely guarded and practically from there everything is walking distance.
So you can enjoy this city, and why not, get there and do some shopping in Cabo San Lucas Mall.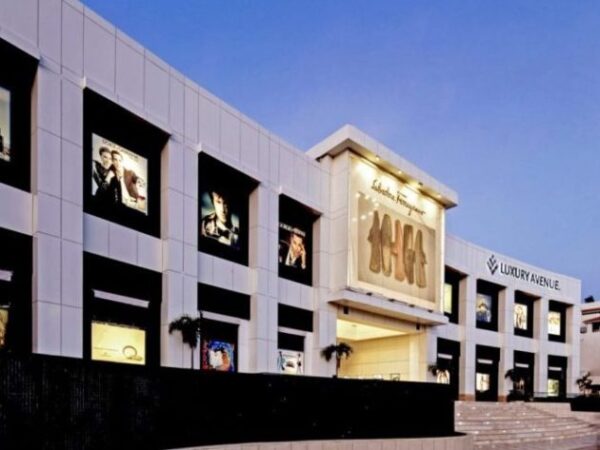 What to buy in Cabo San Lucas Mall
You can buy one from clothes, accessories, shoes, jewelry and watches, and a wide range of luxury products at Luxury Avenue, where one can find a large number of items, that one could  find in the main destinations and capitals of the world, and now in Los Cabos, since this is one of the most cosmopolitan destinations in Mexico .
Cinemex Los Cabos at Puerto Paraiso Platino Map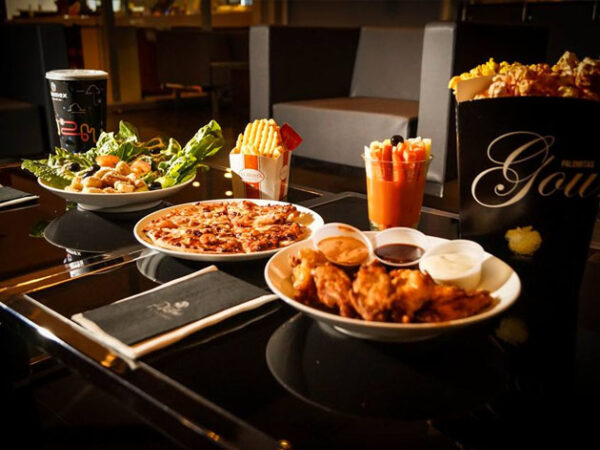 Movies Cabo San Lucas at Cinemex Los Cabos at Puerto Paraiso
If you are on vacation, or are a local resident, going to, is not mandatory, but it is a place to be entertained, on a weekend, go shopping, and spend a pleasant afternoon watching the premiere films in very comfortable facilities, where you can taste from the traditional popcorn, to some hot dogs, chocolates.
Or in its Platino section, wine, beers, sushi, and a great variety of gourmet dishes which can be enjoyed inside the movie theater.
Just as if you were in a restaurant resting in comfortable leather chairs, accompanied by your partner, family or with your friends.