Blog
Cabo San Lucas versus Los Cabos
|
You may ask yourself what is in Cabo San Lucas vs Los Cabos,
And that is a really good question.
Which place is the right for your vacations.
For start, it could be a misconception of what Los Cabos is.
Cabo San Lucas vs Los Cabos, Mexico Baja California
Let's clarify that Los Cabos is a Municipality that has many small towns in which Cabo San Lucas is included.
The Right question is Cabo San Lucas vs San Jose del Cabo.
Both major and popular locations are located within Los Cabos
Municipality separated by a 18 miles trench.
Let's round up each in major conceptions.
Cabo San Lucas is for party, San Jose del Cabo for relaxing.
Don't get it wrong, both places have relaxed and partylike enviroments.
But each one have more than the other.
For a long time it has been talked about what would be the best place to stay if Cabo San Lucas or San Jose del Cabo
the situation is in what some years ago still maintained a marked difference between one destination and the other
but is changed lately, the strait that previously stopped at 12 cities in this destination has been populated with
new hotels and resorts doing what are no longer so separated from each other
and usually the difference was that one of the places was more like to party on the beach in nightclubs and bars
in while in the other it was a quieter place for older people with a more relaxed atmosphere and could be said
to be less noisybut this has changed lately well, not that it was a radical change but significant.
Party versus Relaxing in Los Cabos
While Cabo San Lucas was overflowing with bars and restaurants for parties, in San José del Cabo
there have also been a proliferation of bars and restaurants which have made the offer for nightlife even greater on this side of Los Cabos.
However, the predilection for the party on the beach and the clubs are still in Cabo San Lucas.
Here we are going to highlight some slight differences that perhaps influence the decision of where to stay,
not that it is totally different from each other but maybe some factors encourage you to stay either one way or the other.
Cabo San Lucas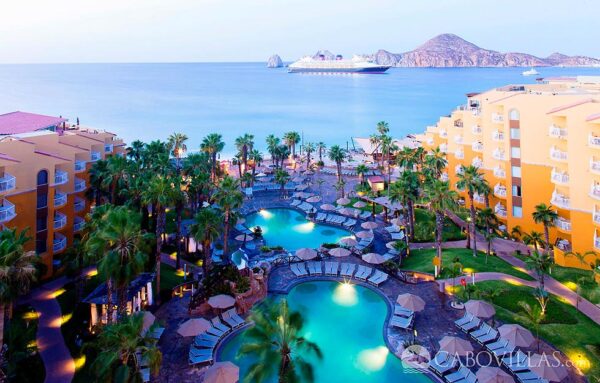 Let's start with Cabo San Lucas, the popularity of this destination lies mainly in what the main beach or closest
to what is the center of the city is safe to swim so it is perfect for the whole family.
Cabo San Lucas has the major party clubs and beach clubs and bar.
Those places have put Cabo in the map and made it famous as a party happy all the time place.
Yes it is that way but it has lot of places to chill out and relax away from all the party noise and people.
That is why it is one of the busiest places in this destination and it is where the first hotels and resorts in the area have been built.
In addition to that a Navy was built in the mere center of the city which made a great majority of visitors in search
of aquatic activities decided to stay on this side of Los Cabos.
Best Attractions in Los Cabos
Adding that a lot of the attraction of Los Cabos is on this side as is the stone arch, the colony of sea lions, and one of the most
beautiful beaches of Los Cabos which is the lovers beach  that connects with the beach of the divorce joining what would be
the Bay of Cabo San Lucas on the side of the Sea of ​​Cortez with the Pacific Ocean on the other side.
Given that the popularity of this destination grew a lot in a short period of years it was not strange that places
were appearing to have fun like the nightclubs bars and very good restaurants in various parts of the city.
San Jose del Cabo

San Jose del Cabo in the other hand, it have remained as a laid back town.
Where many hotels and Resorts have stablished
Offering a relax atmosphere that is the favorite kind of place
For people of certain age that don't go much to clubs or retired.
They preffer some different activities, like art walks around town.
Playing some Golf rounds, going sportfishing or taking
Relaxed visits to Restaurants, and wine bars.
By now, there is a brand new Omnia Dayclub in the laid back Cabo
Just like the ones in Vegas, New York, London and Dubai.
But for nightlife, the major offer still in Cabo San Lucas.
Now, in San Jose del Cabo, is a little less popular Cabo San Lucas, and many times tourists complain that they were deceived
because they expected to stay in place like Cabo San Lucas and ended up in San José del Cabo,
It's not bad, but they expected something a little different.
Great beaches, but not so good for swimming
For start its beaches that are close to the city are not 100% safe to swim, you are not recommended,
so part of the biggest attraction of a place surrounded by beaches and where you can not swim,
gives a slight sensation of inhospitableness.
The beaches are beautiful, the views and sunsets and the sunrise are beautiful but the waves are generally a little strong
that's why there are not many restaurants or bars at the foot of the beach, of course, with its exceptions,
but they put special care in that.
Arts and Music in Los Cabos
Given that the city is a little less visited or full of tourists, it gives a quieter atmosphere so many older people
who really do not care about swimming or partying in bars and clubs prefer this side of Los Cabos.
And Guess what, since the kind of tourist or visitor is different to Cabo San Lucas, to make a distinction
of the two places have been popularized places like art galleries much more cultural events, have created
new and better restaurants with culinary offers exceptional, and new bars that can rival those found in
Cabo San Lucas, offering a wide variety of drinks, meals and dishes as well as live music, and the best music to dance.
San Jose del Cabo now has a marina What is Puerto Los Cabos in the nearby town of La Playita, it is not attached
to the city but in a way it provides more options for many more activities in the area.
Both great places to choose Cabo San Lucas vs Los Cabos or San Jose del Cabo
Many of the new options if you are not yet very determined on where to stay or stay, a good option could be to
be in the middle of what is the tourist corridor of Los Cabos, could be relatively close to either side or the other.
Although if your idea that is in one place and remain within a walkable distance of the attractions you prefer,
in that case, you could decide between one or the other.
You know, a lot of parties in Cabo San Lucas, tranquility and art in San José del Cabo.
When is time to decide wich place is better for you in Los Cabos.
You can stay en both places, have in mind the transportation in between.
Or you can stay in the midddle along the tourist corridor.
Then you decide, party places at walking distances, or a more
Relaxed enviroment all along.
Summary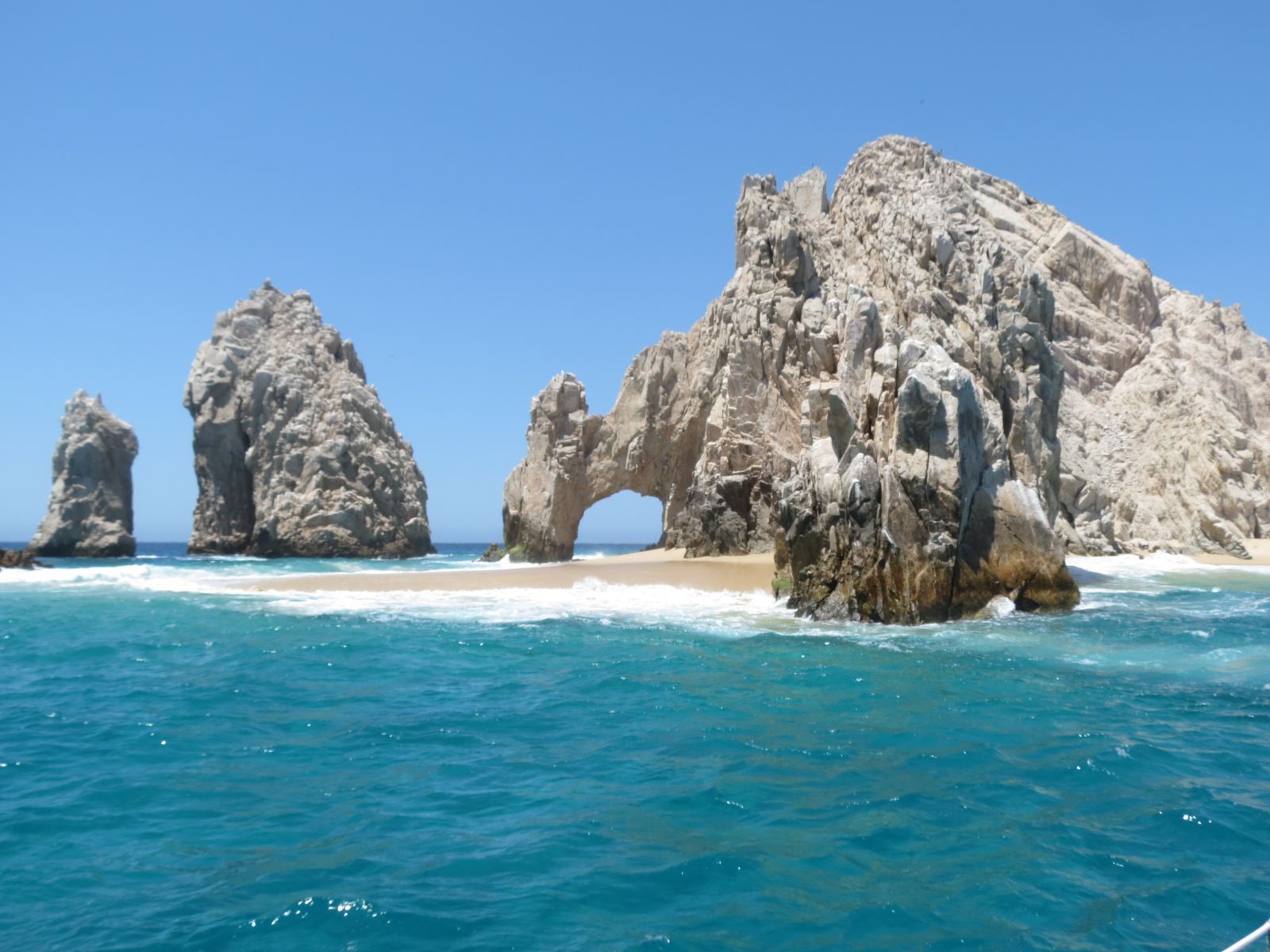 Article Name
Cabo San Lucas versus Los Cabos find which is better now
Description
You may ask yourself what is in Cabo San Lucas vs Los Cabos, And that is a really good question. Which place is the right for your vacations. For start, it could be a misconception of what Los Cabos is.