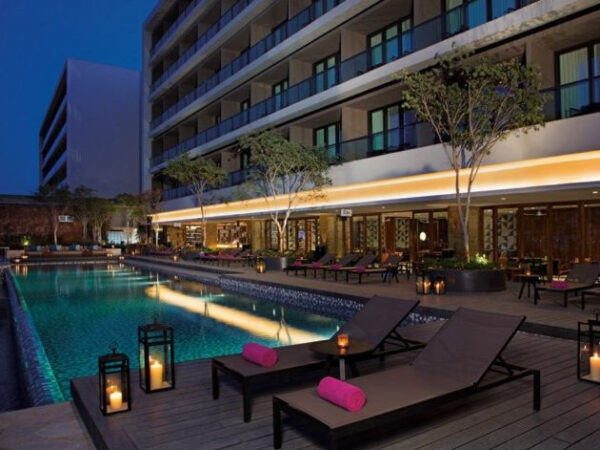 |
Try the Best Cabo San Lucas Bachelor Party before giving that big step, a perfect time to party with your closest friends in Los Cabos Mexico, the ultimate partying destination.
Best Bachelor and Bachelorette Party in Cabo
Cabo evolved from being a calm family vacation destination, into a party Resort paradise. It doesn't mean is it not suitable for families, but new developments have been created with a different market on mind. A luxurious destination which are great mostly for couples and singles that want to enjoy of the newest trends, with some of the best amenities worldwide.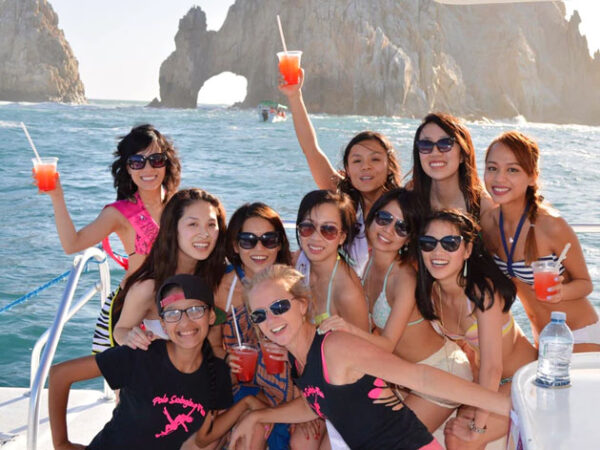 Those new resorts turned into being great places for party with style, and besides some great accommodations, some great clubs and bars and activities as well.
With new and exciting options for fun and excitement with your loved ones.
Hotels and Villas to stay in Cabo for Bachelor Party
There are by now, great companies that will take care of your party to celebrate your bachelor or bachelorette vacation.
They will take care of everything you could ever need, they are very experienced and know very well Cabo.
They know what could be great for you, and where to take you for your celebration and make it a
great event with your family and friends, and not just leave it as a cheesy reunion. You should talk to the experts in Cabo.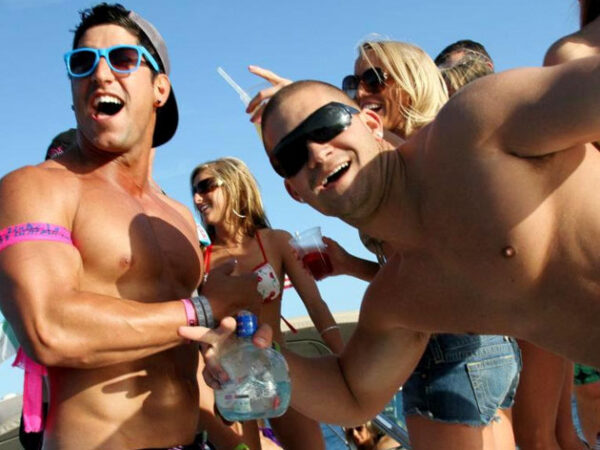 Plan your Bachelorette or Bachelor party in Cabo
Picture your getaway party in a perfect place, weather is great year long.
You will enjoy of some of the great vacations in Los Cabos, just like you are picturing yourself: laying and having fun in a sunny sandy beach with warm water, great food and snacks, and great background music.
And you and your friends wearing nice bikinis or shorts with margaritas or fancy cocktails in their hands.
There are great party places you can go, and you won't be surprised if you see more than one party at the same place.
It is like Cabo became a great place for this special events, and people here know it.
Great accommodations such as hotels and resorts are available, with european and all inclusive plans.
From any budget lodge that will give you the best value for your money, to luxurious Hotels and Resorts.
If you decide to hire someone to take care of your party, they will arrange everything since the moment
you arrive until they say good bye and good luck back at the airport.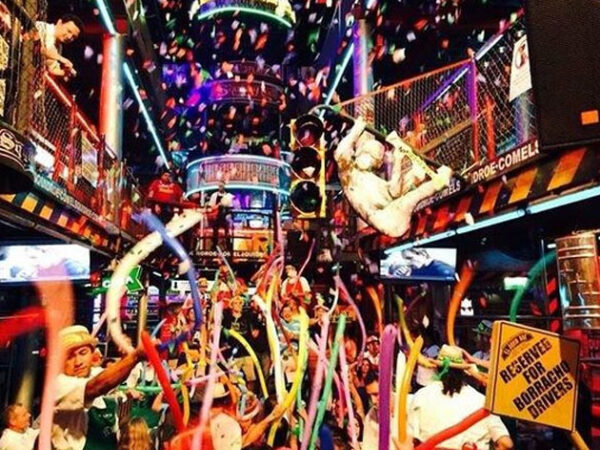 The Best Party Places for a Bachelor Party
Taking this big step in everyone's life, is a big deal, so well, make sure this important event, perfect, the best, something you will never forget.
So, probably if you are reading this, is because you know Cabo is a great choice for you, and you are not wrong.
So make sure it still the same way, ask local professionals for great advice, and let them help you out, then you and your friends will care of just enjoying themselves.
Cabo San Lucas All Inclusive Bachelorette
Without a doubt, Los Cabos has become the fashionable place for bachelorette parties and singles, since in this destination it has everything you need to celebrate such a special event with friends and family in a set up with beautiful landscapes and great attractions, and above all to be able to celebrate anywhere in an event like this.
Starting because now Los Cabos as well as the Riviera Maya and Puerto Vallarta are favorite places to go to celebrate from anniversaries, weddings, special events such as concerts and meetings, to the most important meetings worldwide with the highest leaders the most important countries of the world.
Cabo has a lot of the ideal elements from what we are  thinking about a bachelorette party or bachelor party come to mind, like to celebrate in a private boat or on a luxurious yacht, to celebrate in an exclusive hotel with the best amenities for all your friends, as well as the best party places such as nightclubs bars and more to celebrate until late night hours.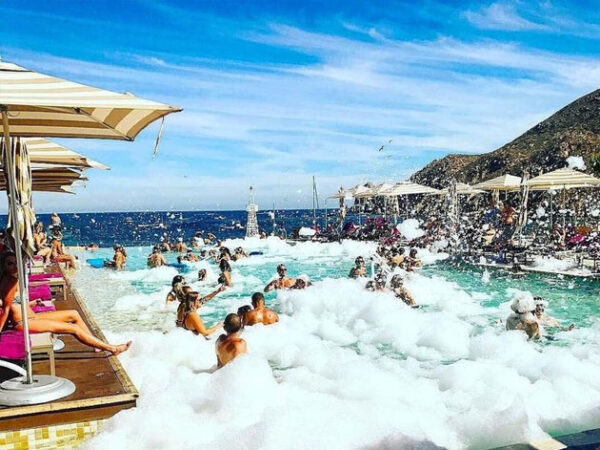 Where to Stay in Cabo for Bachelorette Party
In Los Cabos, a wide range of accommodation has emerged, aimed at satisfying the needs and tastes of a more demanding visitor, creating new luxury accommodations that include the best amenities that can be found and the best luxurious  facilities.
Part of the visitor that they have in mind, are the young or not so young that they look for some experiences for a more adult public, for what resorts have been created only for adults.
Several of these hotels offer their special services for bachelorette and singles in which they are offered particular services that can be enjoyed in groups with the same friends, such as activities and tours, special theme parties, food and drinks, and special services for these groups in particular.
You can even program extra special packages dedicated only to the same numbers of the party.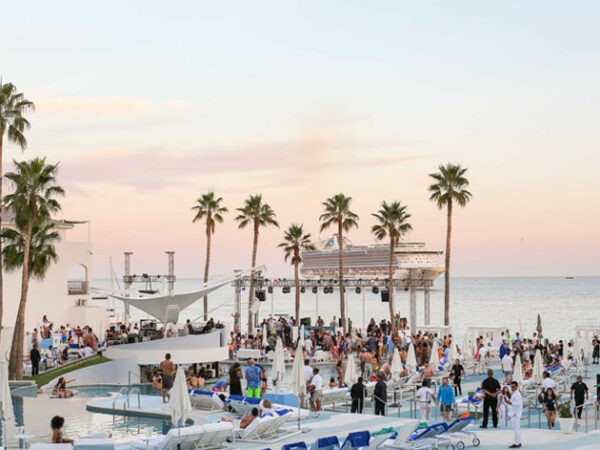 Best Los Cabos Bachelor Party Event Venues
Many of the new all-inclusive resorts are exceptional for bachelor and bachelor parties in Los Cabos,
their packages are exceptional and ideal to travel with friends and family making this celebration a more than special event .
The advantage of these new resorts is that it is aimed at a more adult and more demanding public,
so it is not surprising to find the best products and services available in one place, with globally
recognized brands and everything with a plan of all included.
Which translates to an unstoppable party with friends.
Part of the services of the professionals who are responsible for organizing, and planning
all your  bachelor holidays in Los Cabos, can recommend a special lodge that they consider ideal to start the party, or follow it, or have it all in this location.
Since they know about all  the services that these accommodations provide, and can work together to make this experience even more memorable.