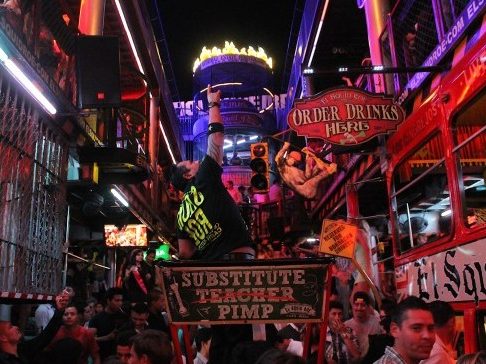 |
Best Party Places in Cabo

The Cabo Party Scene have evolved through the years, it has changed from being a party beach town, with the best of  the Los Cabos Nightlife, but with flip flops, shirt and shorts traditional style party scene.
Casa Dorada at Medano Beach Party and even in many cosmopolitan cities have appeared. Clubs and Bars with design and style that requires more than a single dress code, were created, a more contemporary Cabo Party Scene that can be found in this Resort destination, Just like any other place in the world.
The Best Party Places in Cabo for your next trip to Los Cabos Mexico
Places that host some of the best shows and performances with worldwide artists, that in the past, they usually came to this place for vacations, now they come to perform.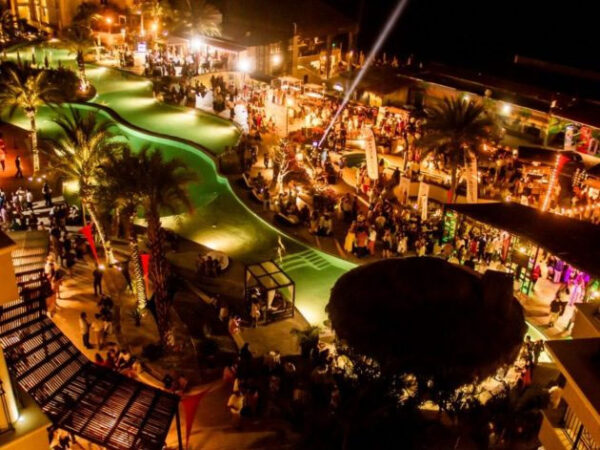 Top Cabo Party Scene in All Los Cabos Mexico
The Cabo Party Scene is, practically everywhere. Brand new options arrive from time to time,keeping this destination with the best Party Places in Cabo as a vibrant living and ultimate place for partying.
Most of the party scene happens in Cabo San Lucas, while some great spots are being created in San Jose del Cabo, which have been remained as the calm side of Los Cabos.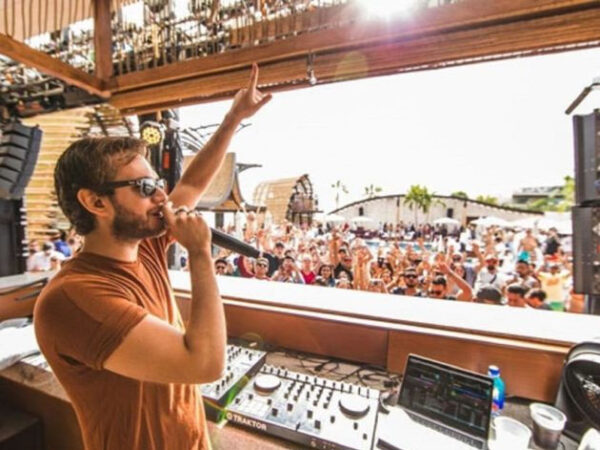 Cabo Beach Party at Day Clubs Los Cabos
Cabo Party Scene is Day and Night in Los Cabos Mexico to be enjoyed, the nightlife is in itself a great attraction, but why wait until it is so late to start the party having the perfect scenery, the perfect atmosphere, and the perfect place ?
Already having several beach bars, and in the areas of the amenities of the most popular hotels and resorts in Los Cabos.
they have created this popular concept all over the world what day clubs are, where they offer all the amenities of a hotel combined with a good bar and a good restaurant in one place within everyone's reach.
Offering one of the biggest pool parties during the day, which are especially favorite if this place has a nice and beautiful pool in which to cool off, dance and sunbathe around it while partying in Cabo.
Giving way to the best swimming pool parties of 2018, in one of the most popular and popular beach clubs in the area, with special guests who set and entertain from early hours of the day, until the sun goes down to make way for the Night Life.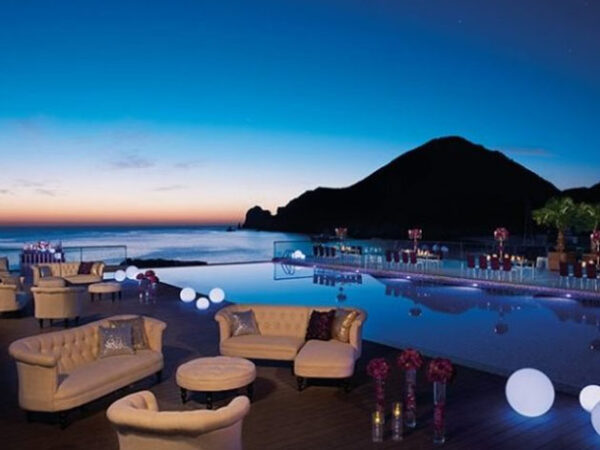 Los Cabos Nightlife 2018

The night scene in Los Cabos, is a synonym of fun, where hundreds of visitors gather week after week in the most popular nightclubs, to be dancing and relaxed enjoying the great atmosphere that is lived in Los Cabos, either in Cabo San Lucas or in San José del Cabo and up to Todos Santos.
The relaxed atmosphere of Los Cabos beach makes this place a perfect nelke place you can relax with a dress code more relaxed than It would be in the normal city.
The success of these nightclubs and bars in Los Cabos is reflected in the number of promotions to attract more and more clients seeking for fun, not just once a week, not several times, as many as possible.
As it is the famous Ladies Night, which has become a favorite day during the week as well as happy hour It is something that can no longer be lived without.
There is a good amount of club bars both in the José del Cabo as in Cabo San Lucas where you can not be entertained at night, listening from live music, to the best mixes of the most famous DJs in the area, and in special occasions, of the best dj worldwide.
So, synonymous with Los Cabos Nightlife is fun.
The Best of Los Cabos Mexico Nightlife 2019

As any other destination, the scene changes over and over, while some still remains in the very same spot due their great location, some few new have been appeared.
If you want to try something new, they take advantage of the most popular dates for tourists, such as spring break, the start of the local high season, etc, etc.
Los Cabos is one of the favorite places to come to vacation, and much they have it as a place to party, and some very wild parties.
A few years ago, Los Cabos was a place for elderly people and retired, a favorite place for baby boomers, to make way for the new generations making a favorite place for the Spring break in Los Cabos.
Now we can not only find Relaxation and Rest Resort, but, we can find the best places to stay for a party, where it is perfect to come with friends, in a group, as a couple or single, to do bachelor and bachelorette parties, as well as to meet single people.
Best Time to go to Cabo to Party
They will wonder what is the best time to go to Cabo to party, usually all year round is a season, but if what they like that crowd, and of course, is when there are more events, it would be the times of Spring break, Spring Season and part of the summer.
Maybe they will ask you why summer is a very busy season, the fact is that the tropical storm alerts, as well as the high temperatures in the destination, is not something that attracts a lot of visitors.
Best Party Places in Cabo all around the destination

When you come to Los Cabos, you come to relax or to party, and well, there are plenty of both to choose from.
You couldn't be in the wrong spot, but if you want to party in the most popular places that everyone speaks about.
It might be different from place to place in the destination, but it is for sure, that you will find some of the best party places in Cabo.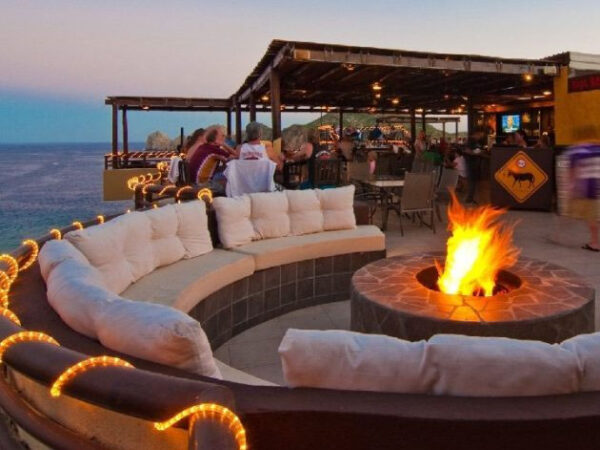 Los Cabos Best Bars
As we had mentioned previously , sell a beach destination whatever it is, or not exactly beach, a good attraction to enjoy and connect with people find all around, and that as you travel they also find themselves enjoying this destination, they have become part essential of these places as well as the restaurants.
That is why one can travel around the world and find new and also old proposals that offer traditional and new drinks where they can find part of what the destination offers.
And for obvious reasons Los Cabos is no different, currently has a fun and amazing tour or bar crawl, which is a very convenient way to visit the most popular bars of the destination, some that are highly recommended and should not be missed.
Part of the tours have a Cabo party bus, that some guides specialized in the area, they will take you to the best place, one by one, doing one of the most fun tours you can take in the day, or night, in that they do bar hopping into out party fun club crawl.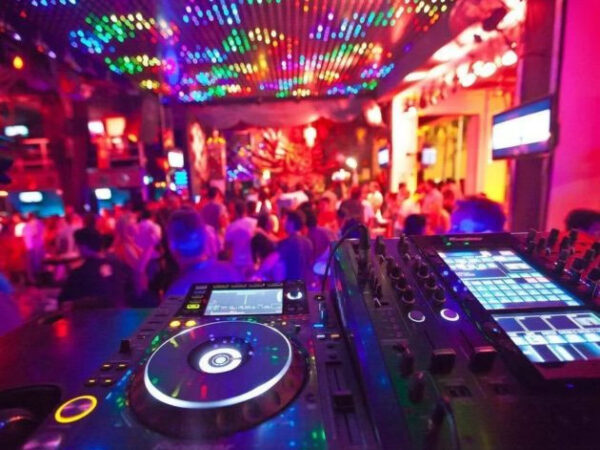 Best Clubs in Cabo San Lucas
Those are one of the most popular, or recommended places to have fun adn for part of the best Cabo Party Scene, as well as day clubs and Night Club, we know that many places come and go but those are the ones that have remained a bit more in the preference of Los Visitors, So when I visited Los Cabos do not hesitate to give a visit, and probably had a lot of fun.
Where to Party in Cabo
Mandala

Pink Kitty

El Squid Roe

La Vaquita Cabo

Blue Marlin Cabo / Nikki Beach

Havana Underground Cabo

Amnesia Club

The Sand Bar

Monkey Business

O club
After all, the best party is the one you make, so it is not about the place but the attitude, so let's party right here right now!!…
well maybe it is a little unfair from my part, that i am writing while having my feet in the sand and looking at the ocean in Cabo… Cheers!