Which Cabo San Lucas Mexico Beach to enjoy in your vacations
Come and enjoy of the Best Beaches in Cabo San Lucas Mexico, have fun in the sun and sand in Los Cabos Baja, visit one of the most popular beach on earth, where thousands of people come to visit every year.
Cabo San Lucas by itself is an attraction, but the best places are out of sight from downtown.
If you are not staying at a Cabo San Lucas Mexico Beach Hotel or a Beachfront Resort, well, you should take a trip the beautiful sandy beaches.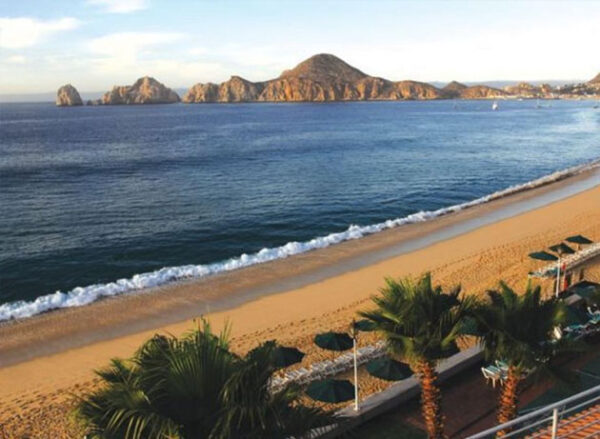 Where you will see not just the beautiful blue colors of the sea, the chance to have a great time into one of the beach Restaurants and Bars along the shore, and many great things to do and activities.
Cabo San Lucas Mexico Beach in Los Cabos Baja California
There are lot of beautiful beaches to choose from, and all within a short distance, so you can visit them all.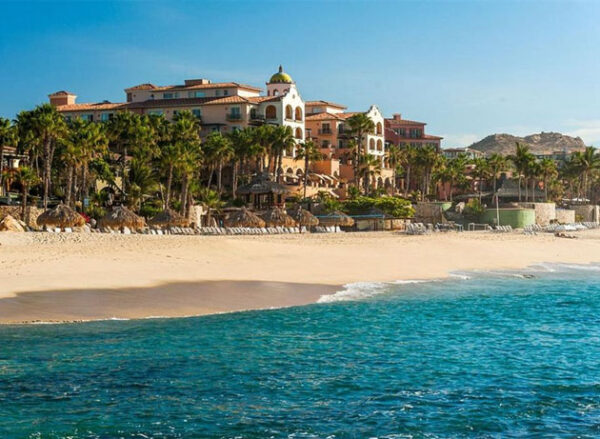 Best Beaches in Cabo San Lucas are technically split by the land's end Arch of Cabo, the tip that divides the Sea of Cortez.
And the Pacific Ocean with the finisterre tip at the end of Baja California Sur, to give you an idea.
Beaches by the Sea of Cortez, are more Swimmable, sometimes, some of this might have some strong waves, But still safe to swim, those of course, are more easy to reach from Cabo San Lucas downtown area, And are the favorite spots for friends and families since ever. All them are beautiful and fun.
Even the lovers beach next to the arch is swimmable, but sometimes could give you a hard time.
By the Pacific Side, that is a different story, starting with the "lovers beach", it's go thru to the Pacific Ocean side.
Behind the big rock formations, and well, it is called "Divorce beach", wich huge waves from the Pacific's open waters.
A very beautiful place to be and see the ocean, but dangerous to try swimming, so be careful, if a wave surprisingly catch you.
Along the Pacific side of Cabo San Lucas, well, some people or oven resorts, will advertise as they have private beaches.
They are not, all the coastline in the country is public, here in Cabo, by the Pacific,
some beaches are hard to get to them, inaccessible or hard to reach. Like one of the top Beachfront Resorts in Cabo, They made a tunnel across the mountain to reach a beautiful location by the Pacific Ocean setting a sense of exclusivity and Luxury, it's beach still not swimmable, but the views and location are gorgeous. The Cabo San Lucas Mexico Beach might be public, but the way to get it, is private. They may recommend you to take a water taxi to get there.
Cabo Beaches anytime of the year
Visiting the Best Beaches in Cabo San Lucas, anytime is great, the wonderful and beautiful colors remains yearlong.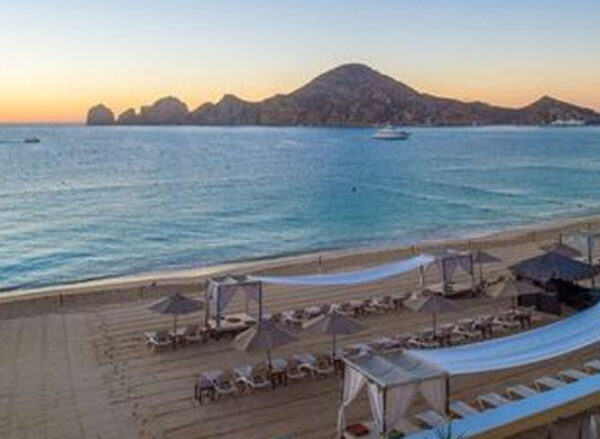 Even under a tropical storm or hurricane, the sea is beautiful.
If you have plans for getting a great time dipping into the water, and you prefer nice warm temperature, it is not
that water tends to be freezing cold, but from time to time, it is really comfortable.
Personally from the months of May thru late November is much better, water is warm, weather is hot but enjoyable.
Visit the Best Beaches in Cabo San Lucas in your next vacations to Los Cabos Mexico
The top attractions in Cabo are the beaches, and is great you can enjoy the most of them.
It will be helpful to know which is better for your vacations, and which is better
and safe for a family visit. If you are looking for some lodging in a beautiful Cabo San Lucas Mexico beach, or close to it, look some at the best beachfront
Accommodations we have listed, we will handpick the best option.